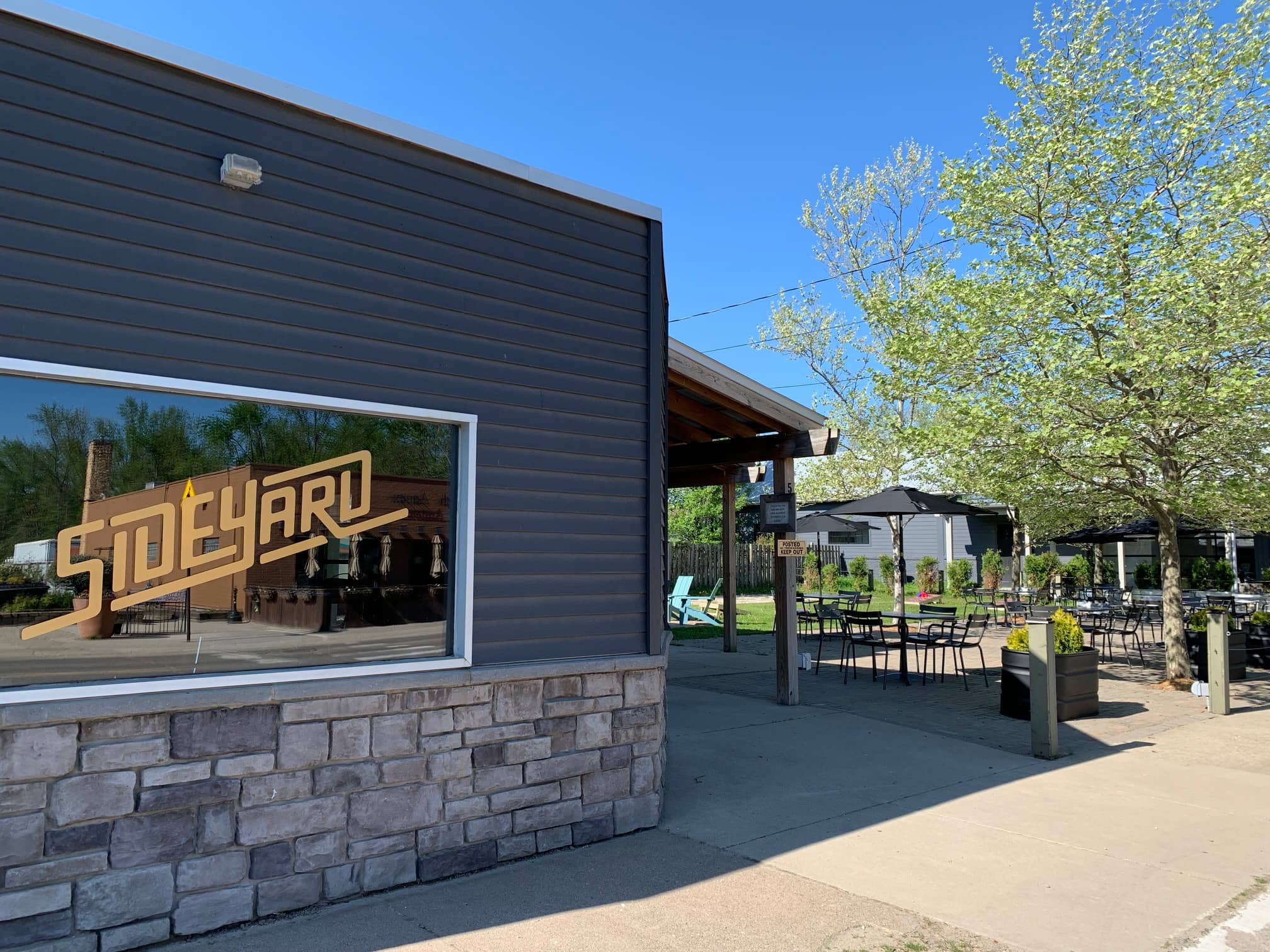 Harbor Country is its own little destination where multiple communities, each armed with charm and allure, blend into one region: an exciting vacation spot for those looking for something special. Sawyer sits at the northern edge of the Harbor Country 'border', and is quickly growing with the addition of new and exciting businesses. The most recent addition to Sawyer is Side Yard, an outdoor beer garden with an on-site food truck.
Side Yard  owners Alex Cihlar and Cam Mammina moved to Sawyer in 2019, and have since fallen in love with the tight-knit community. The little town has made quite an impression on the two in such a short time, as Cam has joined the planning commission for Chikaming Township and now excitedly holds a seat as Chairman.
"I purchased the food truck with the intention of catering events, like weddings on the weekends," says Alex, "But then we saw the space come up for rent and the wheels starting turning; we pivoted & came up with our concept. We saw this as the perfect opportunity to bring something to Sawyer. As area natives, we are super stoked to bring a business to the area."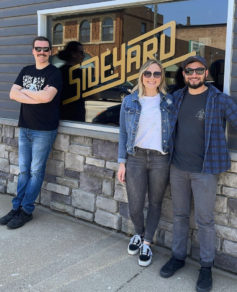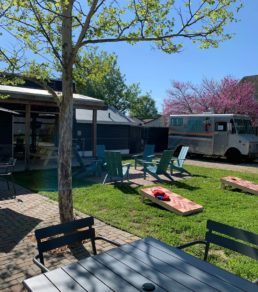 This new hot spot will include a large beer garden, outdoor yard games like cornhole, ping-pong, and foosball, and a bar that will serve draft and canned beer, wine, seltzers, cider, frozen cocktails, and a carefully curated cocktail menu that will be based on local, seasonal ingredients. They also plan to serve brunch on Sundays.
"Our food truck, Fresh to Death, will serve a rotating menu of handhelds (like sandwiches and wraps), fresh salads & shareables, with an emphasis on fresh, local ingredients," Alex says. "Our concept was to create a space that feels like you are hanging out in our backyard: just having some drinks, eating, & playing yard games."
Matt Gaipa will hold the title of Bar Director at Side Yard, and with his experience in the beverage industry, I'm sure there will be no limit to the creativity and deliciousness we will find on the menu. Though their exact opening date has not been released yet, we eagerly await the 'Now Open' sign that will be displayed sometime this June. Fill your Summer with outdoor fun at Side Yard, located at 5870 Sawyer Road in downtown Sawyer. Congratulations, and welcome!
By Jocelyne Tuszynski, MOTM contributor