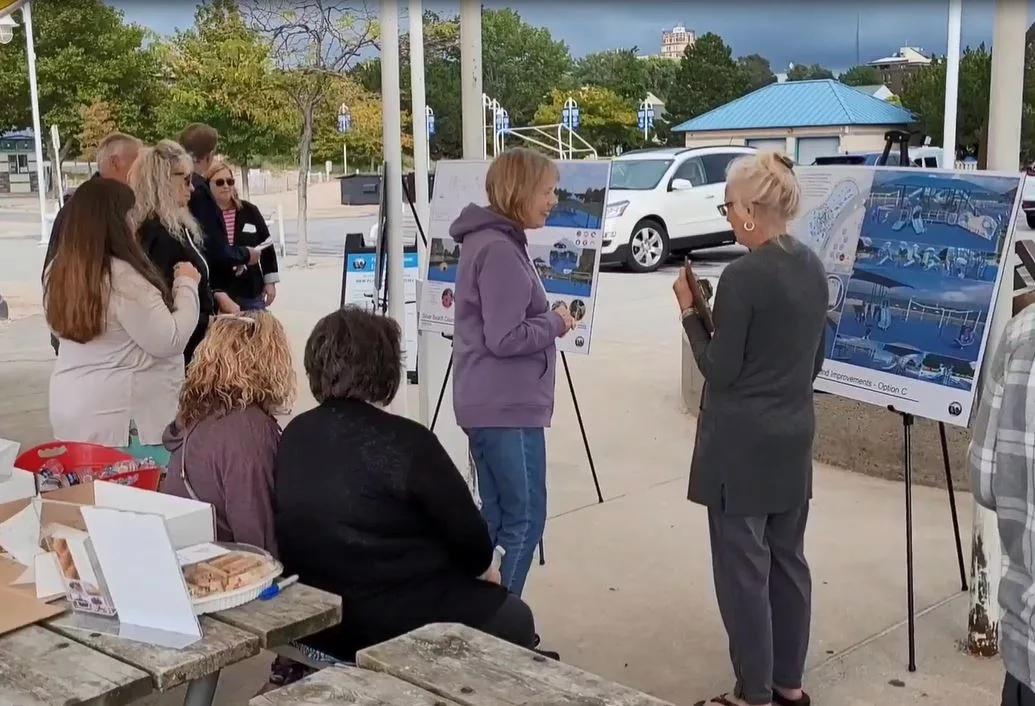 Three design concepts for the new playground planned at Silver Beach have been unveiled to the public.
The Berrien County Parks Department was out at the beach Thursday to take comments and let people vote on their favorites.
Berrien County Parks Director Jill Adams tells us the designs vary, but all will be more accessible than the current playground. What did she hear from people?
"A trend that I've heard throughout this, including talking to young people that play on it all the way up to today with mostly adults, is that they like a lot of slides," Adams said. "So, a lot of slides. My own kid included likes to slide, likes to climb and likes to slide. So, we'll definitely have those features included."
People on Thursday could vote on their favorite design by dropping a ticket into a jar corresponding to that design. Adams says the public can also comment online.
Meanwhile, the parks department is raising $400,000 to reach the playground's total cost of $1.25 million. It already has an $850,000 grant to help. You can donate through the Berrien Community Foundation.
The goal is to get the new playground installed next year.