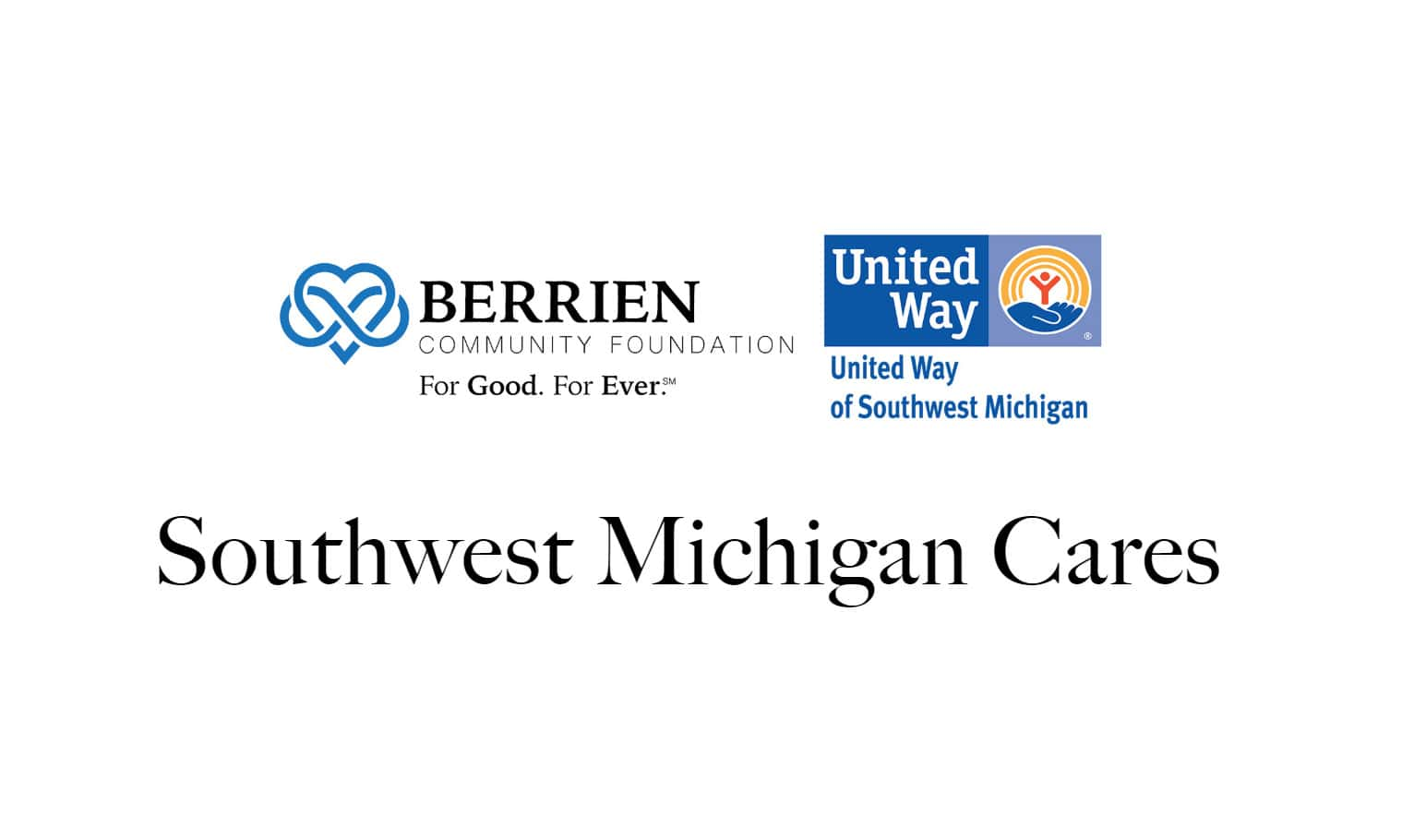 The amazingly philanthropic nature of Michigan's Great Southwest is alive and well during one of the toughest times in recent memory, as we learn today about the new Southwest Michigan Cares Fund.
As the community works through the impact of the COVID-19 crisis, local funders and businesses have come together to create the new Southwest Michigan Cares Fund, a fund which will aid non-profit partners that are working to support the emergent basic human needs of local residents during this time and the resulting ongoing financial impact on local nonprofit organizations.
Berrien Community Foundation, Hanson Family Foundation, Lakeland Health Spectrum, United Way of Southwest Michigan, and Whirlpool Corporation have each pledged $50,000 to address community needs associated with the outbreak. Other major funders at this time include the AEP Foundation, the Frederick S. Upton Foundation, Meijer, and individual donors. The fund has pledges of more than $350,000 thus far.
United Way of Southwest Michigan President Anna Murphy says, "We do not know the full scope of how COVID-19 will impact families in our community," and adds, "The generosity of these donors and the willingness of community funders to work together is crucial to the overall health and well-being of our area."
The funders continue to meet remotely with nonprofit organizations to assess this rapidly changing situation and quickly make funding available to address emergent needs. The initial focus areas of the Southwest Michigan Cares Fund is immediate response for non-profits providing emergent basic human needs. The fund will then consider grants addressing the ongoing impact of the COVID-19 outbreak.
Berrien Community Foundation President Lisa Cripps-Downey notes, "It is our top priority to take care of the members of our community and to help find the best way for resources to meet needs," adding, "During this unprecedented time in our history, it is crucial for us to work together to ensure that families are supported and organizations remain solvent and able to continue to serve."
Berrien Community Foundation and United Way of Southwest Michigan are teaming together to provide information and resources through the website at the link below:
http://www.southwestmichigancares.org
Help for Families:
For individuals needing assistance with basic needs during this time, you are asked to call 211 for referrals or visit one of these links:
Information is also available on the Southwest Michigan Cares Website the Berrien Community Foundation website at www.berriencommunity.org or the United Way of Southwest Michigan website at www.uwsm.org.
Nonprofits Seeking Funding:
To apply for funding visit southwestmichigancares.org. If you have questions about the application or the funding process, contact Amanda Drew at Amanda.drew@uwsm.org or Susan Matheny at susanmatheny@berriencommunity.org.
How You Can Help?
So many people are seeking ways to help beyond staying at home and washing their hands. We all want to find a way to volunteer or give back. Berrien Community Foundation and United Way of Southwest Michigan are working together to try and meet needs in the community and will communicate through their websites and social media with opportunities for individuals to give back along with the www.southwestmichigancares.org.
For individuals who would like to donate to the Southwest Michigan Cares Fund, visit www.southwestmichigancares.org. Donations can be directed to Berrien County, Cass County, Van Buren County or all of Southwest Michigan.
In addition to online donations, you can also text to give by texting SWMICARES to 41444, or send checks to:
Berrien Community Foundation
Southwest Michigan Cares Fund
2900 S. State Street, Ste 2E
St. Joseph, MI 49085