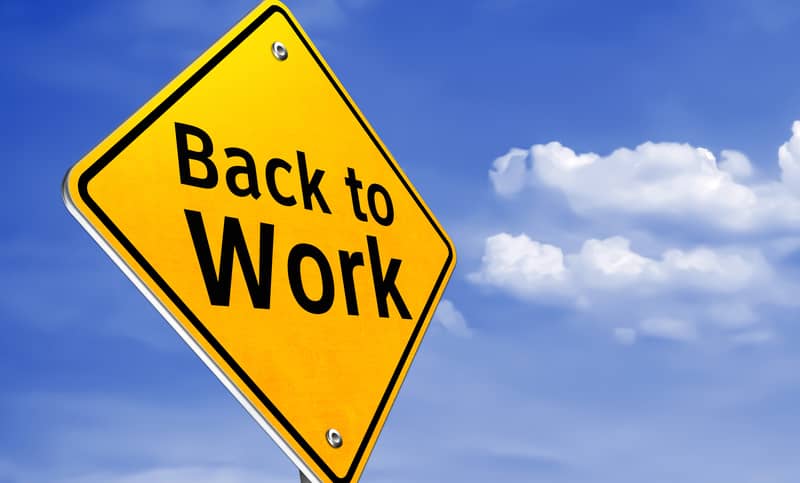 After reading a new jobs report from the National Federation of Independent Business (NFIB), State Director Charlie Owens is endorsing "Return to Work" grants and a work search requirement to get people back to work in the Great Lakes State.
That new NFIB Jobs Report shows a record 44-percent of small business owners now report having job openings they could not fill, 22 points higher than the 48-year historical average, and two points higher than the 42-percent figure recorded in March. April is the third consecutive month with a record-high reading of unfilled job openings among small businesses.
State NFIB Director Owens says, "The report echoes the concerns brought up by Michigan small business owners at a recent hearing of the House Government Operations Committee," and adds, "Owners continue to have difficulty finding qualified workers to fill jobs as they compete with increased unemployment benefits and the pandemic keeping workers out of the labor force."
The hearing was held to question why the state's Unemployment Insurance Agency was not enforcing a work search requirement as a condition for workers to claim unemployment benefits. Representatives from the agency told the committee that the requirement would be reinstated by the end of May.
Owens says that reinstating the work search requirement and offering incentives such as the "Return to Work Grants" proposal would help employers fill vacant job positions across Michigan, noting, "The return to work incentive would provide grants of $1,000 to workers who leave the unemployment system and return to work."
That proposal was included in a supplemental appropriations bill, HB 4420. The worker would have to certify that they've been employed for at least 80 hours over a four-week period to qualify. The proposal would be funded with $400 million in federal stimulus money.
The NFIB report said 92-percent of those owners hiring or trying to hire report few or no "qualified" applicants for the positions they were trying to fill in April. Additionally, 31-percent of owners reported few qualified applicants for their open positions and 23-percent reported none. That comes despite a net 31-percent (seasonally adjusted) of businesses raising compensation, the highest level in the past 12 months. A net 20-percent of owners plan to raise compensation in the next three months according to the report.