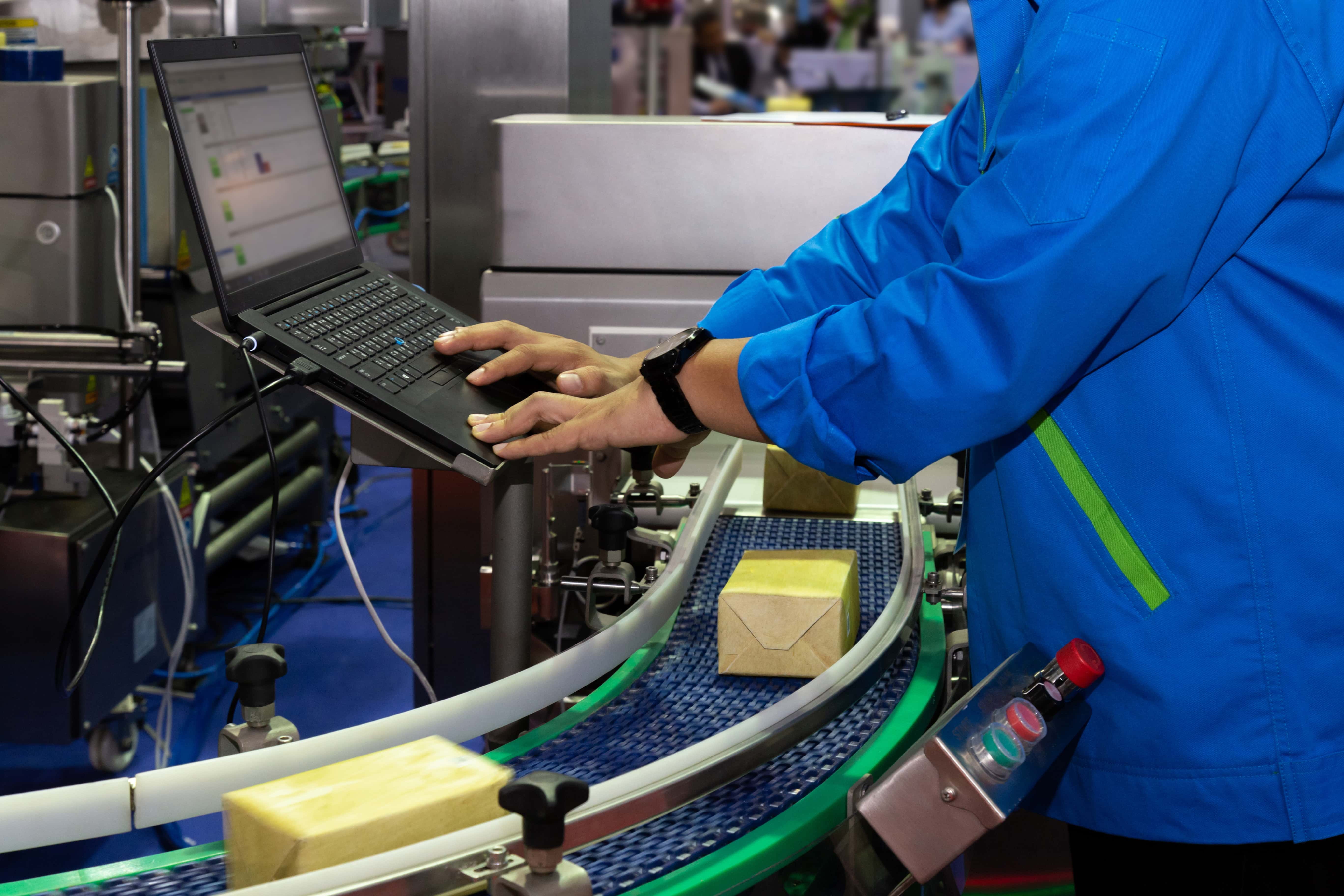 "Although the pace of the West Michigan economy is slowing, there is still no evidence that we are about to fall off a cliff, at least for now."  This, according to Director of Supply Chain Management Research at Grand Valley State University, Professor Brian Long, and his monthly service report on the state of the West Michigan Industrial Economy.  
Long says that according to the data collected in mid-June, New Orders Index, the index of business improvement, rose to +10, up from May's +3. Fortunately, his Production Index remained steady at +11. Activity in the purchasing offices, the index of Purchases, rebounded sharply to +12, up from -2, indicating that the outlook for the next few months may be improving. He adds, "Anecdotal comments from our survey participants continue to be mixed. Some firms are still posting record sales, while others are starting to feel less certain about the future."
Regarding jobs, Long says that for June, the West Michigan Employment Index retreated to +5, down from May's +15. However, Long mentions, "If the pace of new employment in West Michigan is falling, it will not be picked up by the state statistics until later in the summer. As before, most of our West Michigan counties continue to have the lowest unemployment rates in the state."
To automotive, Long comments: "Although the news media continues to talk about the decline in auto sales, it is worth repeating that the decline so far has been very orderly and relatively modest. "According to the July 1 report from Automotive News, sales for the industry dropped a scant 2.6 percent in June, but still left the industry's Seasonally Adjusted Annualized Rate (SAAR) with an equally modest decline to 17.3 million units, down from May's 17.4 million. For the industry as a whole, the incentives and discounts abound, and the bloated dealer inventories are starting to decline to more manageable levels."
Long's report shows sales for Ford slipped 4.7 percent, GM declined a modest 0.9 percent, and Fiat-Chrysler gained 1.9 percent.  Fiat-Chrysler's increase is in large part due to a 45.4 percent boost in Ram truck sales. Among the other major names on the down side, Honda dropped 7.3 percent, Mazda plunged 15.1, the Nissan Group plummeted 14.9 percent, and Toyota edged 3.5 percent lower. On the up side, troubled VW gained 5.9 percent, Subaru added 2.8 percent, Hyundai-Kia gained 1.9 percent, and sales for BMW edged higher by 3.9 percent. 
Jessica Caldwell, executive director of industry analysis at Edmunds, adds: "The summer sell-down is officially in full swing, and car shoppers are finally starting to find the price breaks they've been hoping for. While we're not talking about the dramatic discounts you could find just a few years ago, it's clear automakers are realizing if they want to sell new cars at record-high prices, they're going to have to do something to entice the average consumer."
According to the West Michigan index for the Short-Term Business Outlook, business confidence in May fell to a near all-time low of +5.  However, the index for June bounced back to +20, largely because of the optimism in the current news cycle. The index for the Long-Term Business Outlook, which queries the perception for the next three to five years, remains more stable, but edged slightly lower to +24, down from +29.
Long comments, "Offsetting the good news is the continued flattening of the world economy, partially brought on by the trade wars, Brexit fears, and unstable politics in the Middle East. All of these factors weigh on business confidence around the world, as well as West Michigan. From the anecdotal comments we receive every month, it is obvious that the rapid growth we have experienced for the last few years may be over. However, these same comments imply that the current economic respite is manageable."
Long regularly provides anecdotal comments to help reinforce his metrics. Here are some of those comments from his June report:
"Quoting is still good, but PO's have slowed."

"Capital equipment is still humming along. Feels flat, though. Sales may still equal last year and last year was a very good year."

"Electronic component market looks to be getting healthy."

"A good month, although it was the result of another part of the same windfall order we had last month. I'll take it."

"We're seeing signs of a softening automotive market. Sales remain good, not great, and we're starting to seed demand for some items falling a bit. Expense control focus is a must right now."

"We still need to hire more production employees. We can't fill all of the openings we have."

"Business remains strong, and the forecast for the next 2-3 months is also strong."

"Sales are slower this month, and we also have lower production as more vacation time is being taken. This summer will be slow unless some project work comes to the rescue."

"Our season is in full force at all levels and it is still being debated in Lansing as to how to fund additional road concerns in the future. "

"Prices keep going up."

"There is significant seasonality with retail, and this is historically our slow season. But even for our slow season, our sales are slow."

"Business is strong but sales are slightly below expectations."

"We see a very uncertain picture."

"We are feeling the effect of tariffs on Chinese made chemicals and other raw materials."

"With the tool and die market in a lull, our steel suppliers have started to keep less inventory on hand. Lead times are now getting up to about eight weeks for some of our projects."

"Nothing of note outside of the tariff effect on Chinese produced goods."

"We are starting to see heavy discounting on machinery coming from overseas. This typically means that orders overseas are slowing, and inventory is being rerouted to NAFTA market."

"Goods from China are now cheaper as they seek to offset tariff impact."
You can see Dr. Long's complete report with charts and graphs as well, by clicking here.