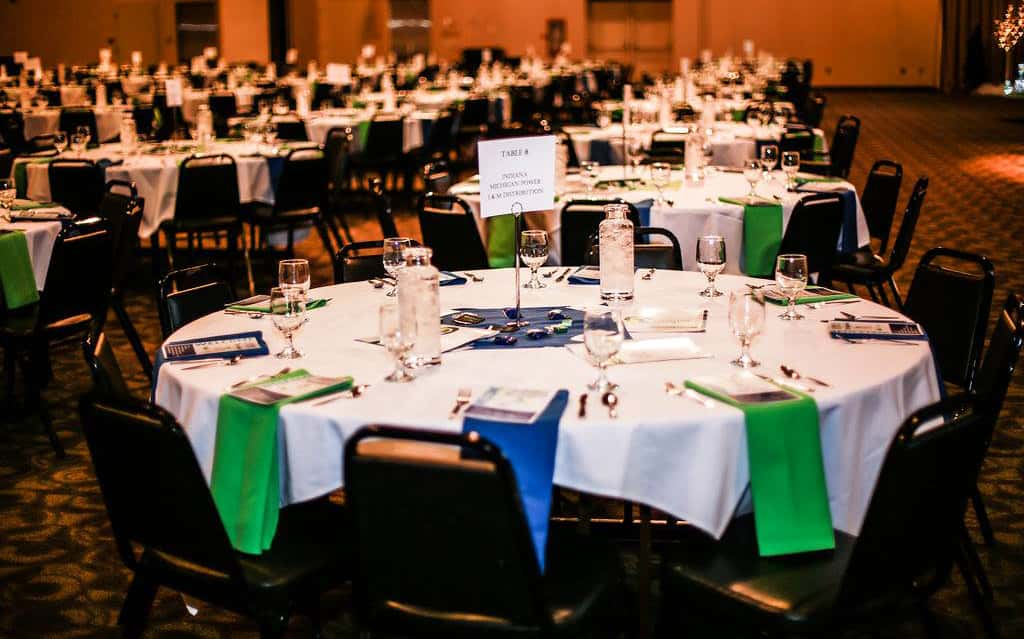 Like kids awaiting the arrival of Santa Claus, a number of businessmen and women across the spectrum in Michigan's Great Southwest will be on pins and needles awaiting the results of the Cornerstone Chamber of Commerce Business Recognition Awards for 2019. Unlike kids eager for the Santa results who will get those on Monday night and Tuesday morning, the business winners will have to wait until mid-February for their results.
The Cornerstone Chamber has revealed the nominees for their Chamber Awards to be presented at the 2019 Business Recognition Event in February. Nominees are current Cornerstone Chamber members that have been nominated by their peers, as no self-nominations were accepted.
The 2019 Chamber Award Nominees are:
Business Focused:
Economic Impact Award
Honor Credit Union
Pearson Construction
United Federal Credit Union
Vickers Engineering
Small Business of the Year Award
Boelcke Heating and Air Conditioning
Competitive Edge
JellieFish Productions
King Media
North Pier Brewing
OnStaff USA
Pace of Southwest Michigan
Region IV Area Agency on Aging
Transient Artisan Ales
Excellence in Customer Service Award
Boelcke Heating and Air Conditioning
Family Physicians of St. Joseph
Fort Miami CrossFit
Hallmark Living Benton Harbor
Honor Credit Union
JellieFish Productions
SERVPRO of Berrien County
Starks Family Funeral Home and Cremation Services
The Livery
Welcome Home Design Group
Green Business of the Year Award
Michigan E-Bike
Michigan Energy Business Solutions
Individual Focused:
The Young Business Leader of the Year Award
Erin Bonin – Kruggel Lawton CPA
Jonah McDonough – Jonah McDonough State Farm
Shawn McDonough – JellieFish Productions
Patricia Muellen – Upton for All of Us
Jeremy Thiele – ROSTA USA
Business or Individual Focused:
The Pat Moody Award – Presented by the 2018 Winner Kruggel Lawton CPA
Beaudoin Electrical Construction
Kilwin's of St. Joseph
Pearson Construction
Marty Mason – Sunset Tool & Monogram Centre
Anna Murphy – United Way of Southwest Michigan
Additionally, the Cornerstone Chamber will recognize one of their 15 Ambassadors as the 2018 Ambassador of the year.
As has become tradition, together, Cornerstone Chamber of Commerce and Cornerstone Alliance will host The Business Recognition Breakfast at the Grand Upton Hall located in the Mendel Center at Lake Michigan College on Thursday, February 14th, 2019 from 7:15 am to 9:30 am. Tickets are now available for purchase at www.cornerstonechamber.com for $25 each, or a table of 10 for $200.
The event will feature 500 local business professionals gathering together to celebrate local business and includes breakfast, networking, a keynote speaker, as well as board updates and awards from both the Cornerstone Chamber and Cornerstone Alliance respectively.
Cornerstone Chamber of Commerce is a 501(c)6 member-driven organization encouraging the growth of business through networking, advocacy, visibility and benefits for all of our members. The Chamber represents 700 businesses that provide 36,000 jobs for the regional community.