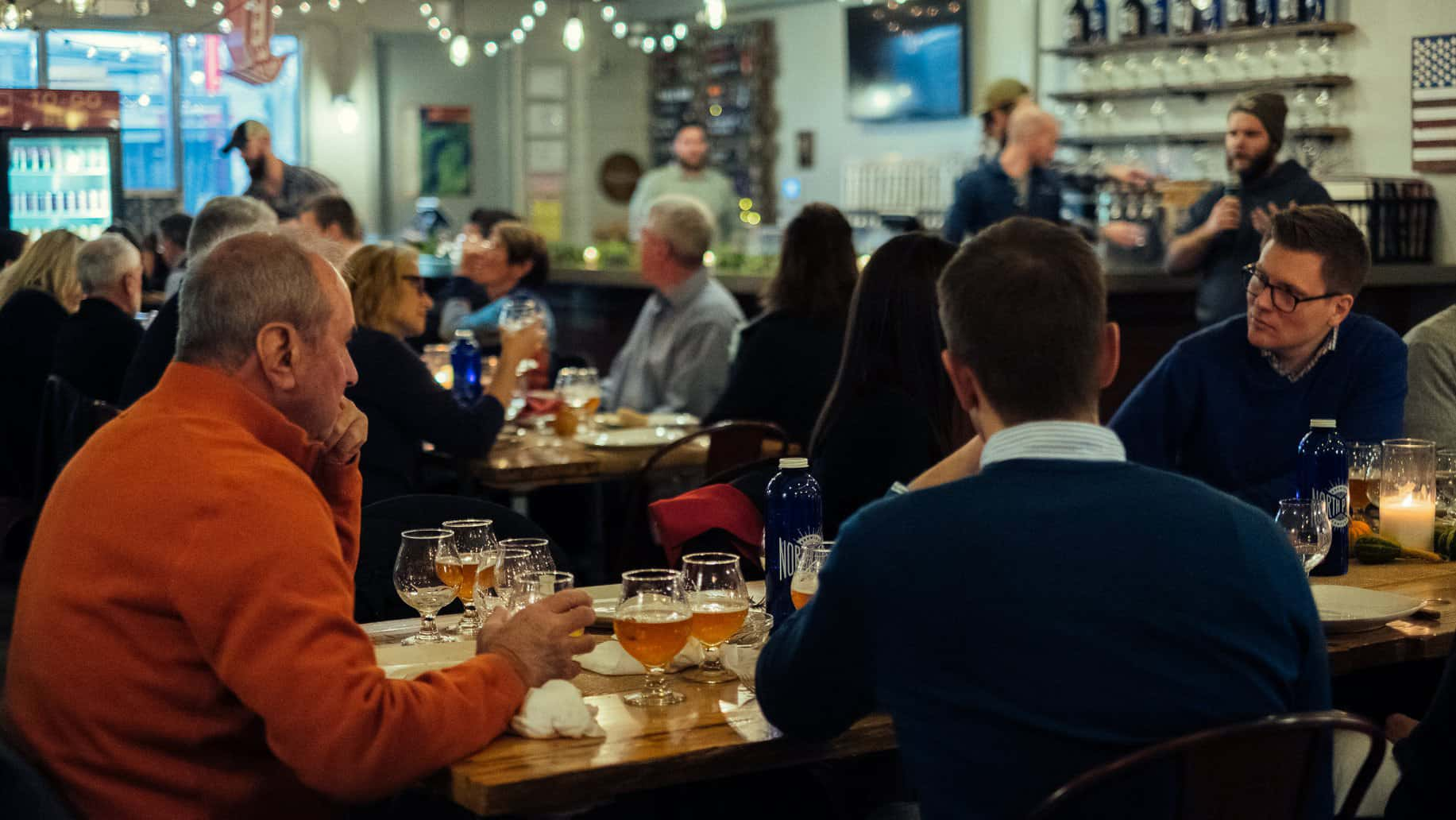 If you want the very definition of meteoric rise, take up the story of Jay Fettig's North Pier Brewing Company in Benton Harbor. Just three short years ago he launched his fledgling enterprise at the epicenter of the 2016 KitchenAid Senior PGA Championship in a chaotic chase to be ready for the impending crowds. It all started with a small, simple taproom and six beers on tap.
Fast forward to 2019 and Fettig is readying a 3rd Anniversary Birthday Bash worthy of his exponential rise to the top of the craft-brewing business in Michigan's Great Southwest.
On Saturday, May 25th starting at 3pm, North Pier Brewing Company will be throwing their birthday bash to celebrate three years in business.
As North Pier Brewing Company embarks on its' third year in business, owner Jay Fettig reflects on how much his business has grown since it opened, saying, "It's crazy to think we opened the doors in 2016 with just a small taproom and 6 beers on tap." Jay says, "In three short years we've had the opportunity to launch our beer in cans, expand to statewide distribution, merge with North Shore Inn to offer a full-service restaurant experience, and launch a brand new product line with our canned craft cocktails, Gold Coast Tiki and Cut & Run."
Head Brewer Steve Distasio, who was also there at the beginning adds, "I'm really proud about how we've grown and where we're heading. It's really exciting to be working at a company that continues to evolve – we're always moving forward and constantly tackling new ideas. I can't wait to see what's next."
The May 25th celebration will include, among other things:
Limited Barrel Aged Beer Releases, including several wild ales aged for one year in wine barrels and an imperial stout aged in Buffalo Trace barrels…
An Outdoor Cocktail Bar featuring North Pier's own canned cocktails Gold Coast Tiki and Cut & Run…
A Wing Sauce Competition with local aspiring saucier's competing for the People's Choice Best Sauce award…
Barbecue and Smoked Wings cooked by 3D Barbecue, the reigning Wing King Champ for three years running…
Entry to the event itself is free, however ticket packages will be available at the door for $25 that include two drink tickets and two food tickets. Additionally, the first 70 people who purchase packages will also receive a free limited 19.5-oz silver embossed member mug.
Jay Fettig opened North Pier Brewing Company in Benton Harbor, in May of 2016. With Steve Distasio at the brewing helm, North Pier salutes those who wander by exploring a wide range of styles with the Great Lakes community. Its family friendly taproom and outdoor beer garden are located less than a mile from Lake Michigan and feature a rotating list of beers on tap, which visitors can enjoy by the glass on-site or to-go in growlers and cans. Fans can also find North Pier out in the wild at your favorite restaurant or liquor store.
You can find North Pier Brewing at 670 North Shore Drive in Benton Township, across from the iconic North Shore Inn and overlooking the 14th Tee at the Jack Nicklaus Signature Golf Club at Harbor Shores.