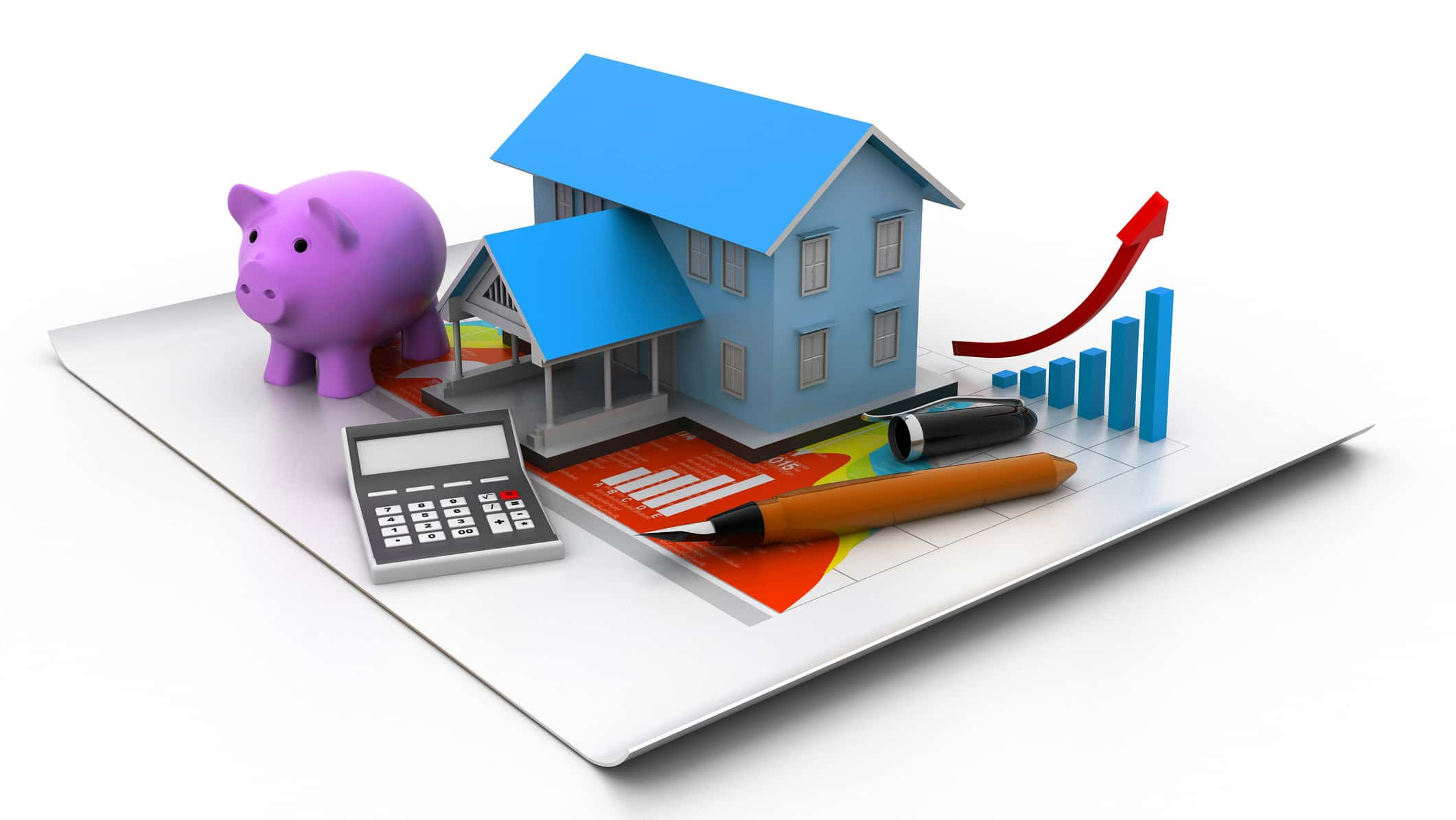 There's a common phenomenon in the U.S. financial markets referred to as a Santa Claus Rally. Looking at the latest numbers from the housing market in Michigan's Great Southwest one might suggest that an early start to that sort of rally has arrived on our doorstep with record performances in both average and median selling prices in real estate dating all the way back to 2006.
Alan Jeffries is Association Executive for the Southwestern Michigan Association of Realtors, Inc. He says, "As we rush through the last quarter of 2019, the housing market continued to stay strong." Turning the numbers, Jeffries tells us, "At the end of October, the monthly and year-to-date average and median selling prices and total dollar volume surpassed 2018 and set new records in the year-over-year comparison since 2006."
Jeffries adds, "Home sales in October were up 6-percent from October 2018 (345 vs. 324). Year-to-date sales varied by 20 houses for less than 1-percent difference from 2018 (3,076 vs. 3,056). The year-to-date sales in October 2017 still hold the record at 3,167 houses sold."
The average selling price last month (October 2019) for houses sold in Southwest Michigan rose 7-percent to $262,720 from $244,403 in October 2018. Year-to-date, the average selling price increased by 4-percent ($240,229 vs. $232,016).
Both the October and year-to-date median selling price jumped 11-percent. The October median selling price was $190,000 compared to $171,000 in October 2018. Year-to-date, the median selling price was $179,950 versus $162,750 a year ago.
The median price is the price at which 50% of the homes sold were above that price, and 50% were below.
The higher selling prices in October 2019 pushed up the total dollar volume 14-percent from October 2018 ($90,638,587 vs. $79,186,855). Year-to-date, the total dollar volume rose 4-percent over October 2018 ($738,947,310 vs. $709,043,183).
All those gains come despite a declining active inventory in the region. The inventory of houses for sale dropped 4-percent below that in October 2018 (1,675 vs. 1,737). At 1,675 houses, the market had a 6.7-months supply of homes for sale. By way of comparison, nearly a decade ago in October of 2010, the market had 16.6-month's supply with 3,385 houses for sale, more than twice the current inventory.
The number of bank-owned or foreclosed homes as a percentage of all transactions set a new record low at 2-percent in October. That marks the seventh consecutive month that the percentage has been under 6-percent. The highest percentage in a month of October was 34-percent back in 2009.
Locally, the mortgage rate increased slightly to 3.871 from 3.786 in September. Last year in October, the rate was 4.937.  Nationally, the Freddie Mac mortgage rate in October also inched up 3.78 from 3.64 in October for a 30-year conventional mortgage.
Nationally, according to the National Association of Realtors, existing-home sales rose in October, a slight recovery from the declines seen in September. The four major U.S. regions were split last month, with the Midwest and the South seeing growth, and the Northeast and the West both reporting a drop in sales.
Total existing-home sales, which were completed transactions that include single-family homes, townhomes, condominiums, and co-ops, increased 1.9-percent from September to a seasonally-adjusted annual rate of 5.46 million in October. Despite lingering regional variances, overall sales are up 4.6-percent from a year ago (5.22 million in October 2018).
Lawrence Yun, is chief economist for the National Association of Realtors. He says this sales increase is encouraging, and he expects added growth in the coming months, noting, "Historically-low interest rates, continuing job expansion, higher weekly earnings, and low mortgage rates are undoubtedly contributing to these higher numbers." Yun adds, "We will likely continue to see sales climb as long as potential buyers are presented with an adequate supply of inventory."
The median existing-home price for all housing types in October was $270,900, up 6.2-percent from October 2018 ($255,100), as prices rose in all regions. October's price increase marks 92 straight months of year-over-year gains.
Regionally, existing-home sales in the Midwest increased 1.6-percent to an annual rate of 1.29 million, up 2.4-percent from a year ago. The median price in the Midwest was $209,900, a 6.7-percent jump from a year ago.
First-time buyers were responsible for 31-percent of sales in October, down from 33-percent in September and identical to the 31-percent recorded in October 2018.  The National Association of Realtors 2019 Profile of Home Buyers and Sellers revealed that the annual share of first-time buyers was 33-percent.
Individual investors or second-home buyers, who account for many cash sales, purchased 14-percent of homes in October 2019 unchanged from September but down from the 15-percent figure recorded in October 2018. All-cash sales accounted for 19-percent of transactions in October, up from 17-percent in August but down from 23-percent in October of 2018.
Nationally, the total housing inventory at the end of October sat at 1.77 million units, down approximately 2.7-percent from September and 4.3-percent from one year ago (1.85 million). Unsold inventory sits at a 3.9-month supply at the current sales pace, down from 4.1 months in September and from the 4.3-month figure recorded in October 2018.
Yun says, "The issuance of more housing permits is a very positive sign and a good step toward more inventory," as he cited the latest data for housing starts, and adds, "In order to better counter and even slow the increase in housing prices, home builders will have to bring additional homes on the market."
Vince Malta, Broker at Malta & Co., Inc. in San Francisco serves at the President of the National Association of Realtors. Malta says, "It is great to see home sales rise along with an increase in housing permits," and adds, "Both home buyers and the home sellers are being rewarded by these developments, and we see that conditions remain extremely favorable for real estate investment in America."
The numbers reported for local sales include residential property in Berrien, Cass, and the westerly 2/3rds of Van Buren Counties and should not be used to determine the market value of any individual property.  If you want to know the market value of your property, please contact your local Realtor.
The Southwestern Michigan Association of Realtors, Inc. is a professional trade association for real estate licensees who are members of the National Association of Realtors and ancillary service providers for the real estate industry in Berrien, Cass and Van Buren Counties.  The Association can be contacted at 269-983-6375 or through their website at www.swmar.com.