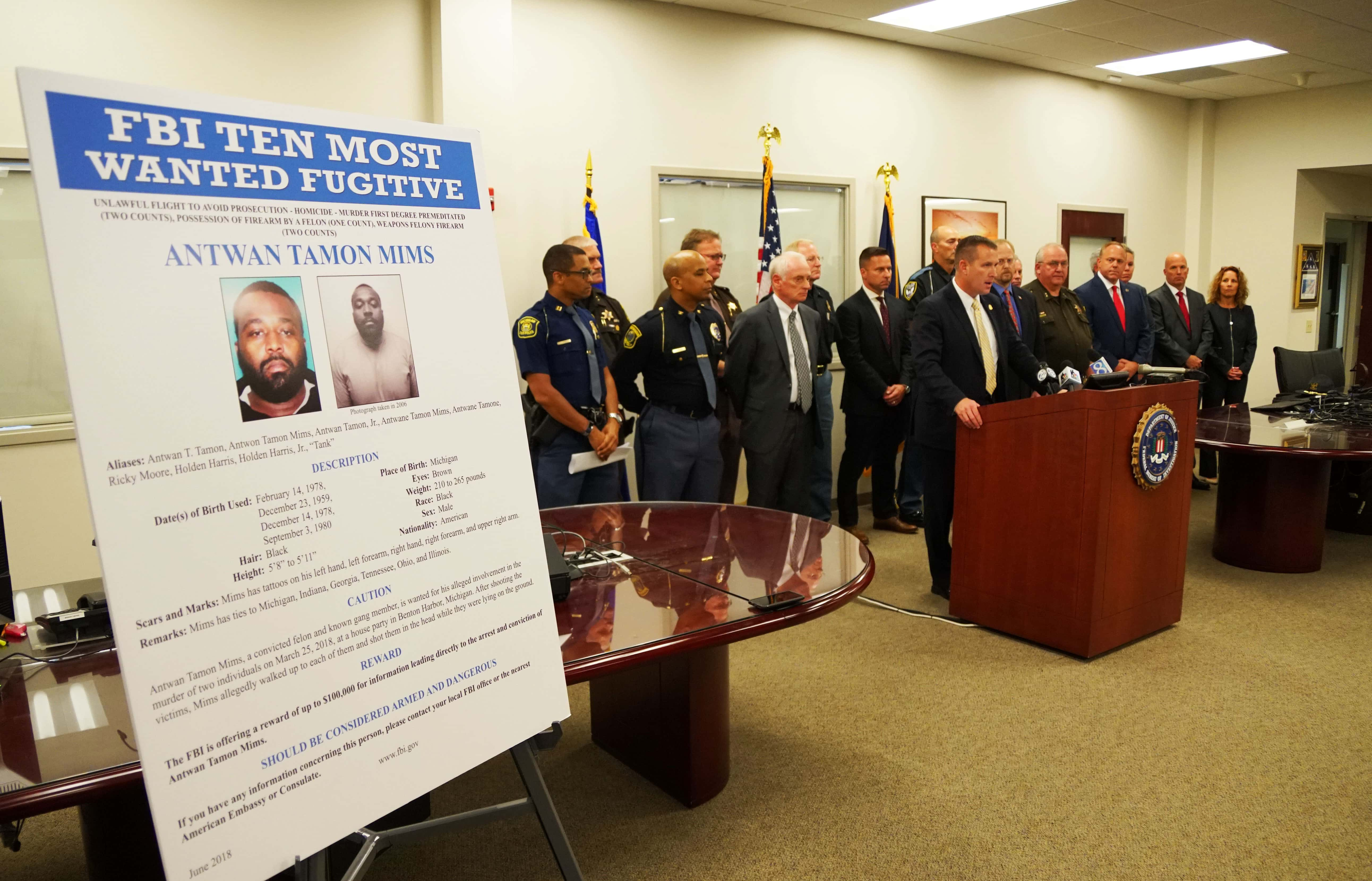 The Benton Harbor man who made it on to the FBI's Ten Most Wanted Fugitive list last year has been sentenced today, Monday, March 18th, 2019 to life in prison without parole.
One-time FBI Ten Most Wanted Fugitive Antwan Tamon Mims declined the opportunity to make any statement following his sentencing this morning at the Berrien County Courthouse where he was found guilty in the deaths of Michael Johnson and Cortez Miller. Both men were gunned down outside of a house party in Benton Harbor a year ago in March of 2018, leading the Mims addition to the FBI's Ten Most Wanted Fugitive list. He was only on the list for about a month before being arrested without incident on Tuesday, July 31, 2018
His arrest came as a result of a well-coordinated fugitive investigation that spanned across federal, state, and local law enforcement, according to Special Agent in Charge Timothy R. Slater of the FBI Detroit Field Office.
Mims was arrested shortly after 4:00 pm that day at a residence in College Park, Georgia, by FBI agents and FBI Atlanta Metro Major Offenders Task Force (AMMO). Mims was wanted for the March 25, 2018 murders of Cortez Lamont Miller and Michael Canthrell Johnson while they were attending a house party on Lavette Street in Benton Harbor, Michigan.
On February 15th, Mims was found guilty of two counts of first degree premeditated murder as well as charges of possession of a firearm by a felon and a pair of felony weapons charges. The jury returned the guilty verdicts in St. Joseph.
According to courthouse reporters, Mims' lawyer says he will appeal his life sentence, and has already filed the paperwork to launch that process.