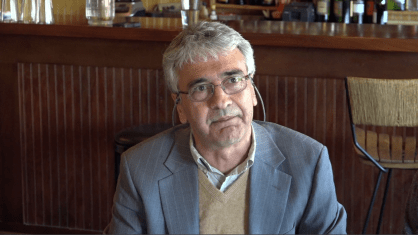 Berrien County restaurant owner Ibrahim Parlak is facing new immigration trouble.
The U.S. Board of Immigration Appeals is appealing a 2018 decision that allowed Parlak to stay in the United States due to problems with the transcript of the court proceeding at the time.
In 2018, an immigration judge found Parlak could stay in the U.S. because his concerns about being killed or tortured if returned to his native Turkey were founded. However, the Board of Immigration Appeals is now appealing the 2018 decision because the court transcriber wrote his responses were "indiscernible" more than 400 times. Parlak got word last week the case was going back to the immigration judge over that issue.
Parlak's attorneys are now planning to respond to the government's complaint and fill in the blanks.
The 60-year-old Parlak has been in the U.S. since the 1990s. He was marked for deportation after 9/11 when security sweeps identified his former political ties to Kurdish groups in Turkey as a problem. However, the government has since found he's had no connection to the Kurdish groups since the 90s.
The effort to help Parlak stay in the United States goes back decades with Parlak finding supporters from all over the county, including Congressman Fred Upton and former Senator Carl Levin.
Parlak's legal team is now filing an appeal to the immigration court.