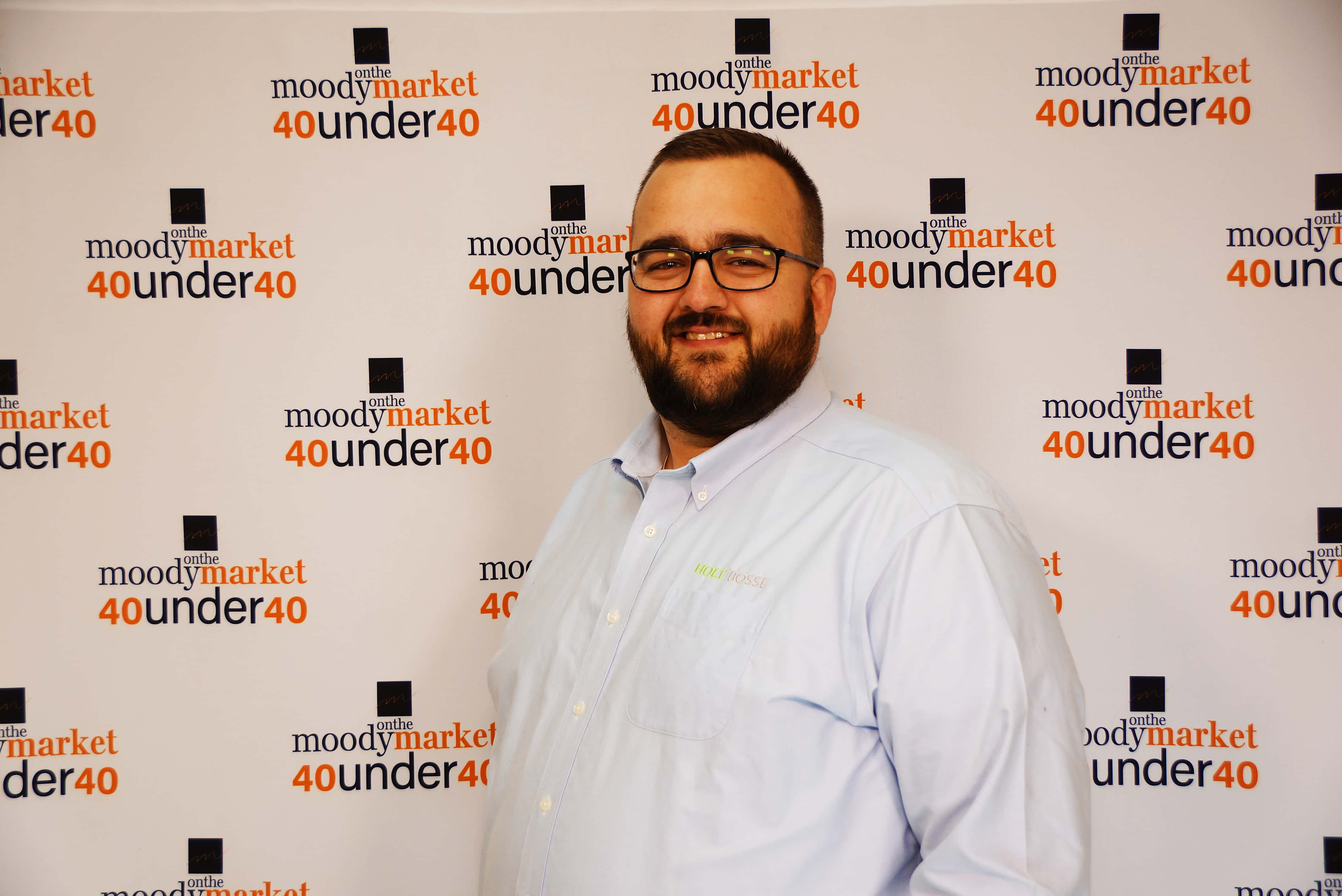 Name
Patrick Bosse
Company/Organization
Holt Bosse
What Does Your Company/Organization Do?
Full service marketing firm
Age
36
Accomplishments
Along with my business partner I launched a successful full service marketing firm in 2014 that has seen double digit growth each year. After our first full year in service we acquired a long standing local ad agency. Since we launched we have grown from just the two of us to a team of 16 people. All while raising three kids with my beautiful wife.
What else do you hope to accomplish by the age of 40?
We'd like to continue our growth and be able to continue to give back to the community whether that is through financial donations or through helping them spread their word with our assistance.
Education
Niles High School class of 2000 graduate, Michigan State class of 2004 graduate with a BA in Advertising, Doner Advertising University graduate, finished third in my class.
Residence
Niles, MI
Where were you born?
Elkhart, IN
What was your first job?
Ever? – Paperboy for the Niles Daily Star at 13, after college – Assistant Media Planner for Doner in Southfield
Best advice you ever got?
Seek criticism not praise.
Who inspires you most?
My parents – hard working blue collar people that still work hard everyday to make a dollar and always put their family first.
That one thing about you we'd be most surprised to learn.
I have been with my wife since I was a sophomore in high school.
What do you love to do in your downtime?
Be with my family, we are a sports family and are always running from one practice to another.
What book are you reading now?
I'm addicted to post-apocalyptic terrible books, so currently reading – After It Happened by Devon C. Ford
Volunteer activity you love the most.
Coaching youth sports and St. Joe Today events
What motivates you to give back to your community?
It feels good, so it is almost selfish, but I like to do it because it feels good to give back and help out.
What Superpower would you most love to have?
Flying would be pretty cool.
What does this honor most mean to you?
It feels good to be recognized, but the best part is going to be seeing my kids' reaction. Anything I can do to make them proud is good to me.