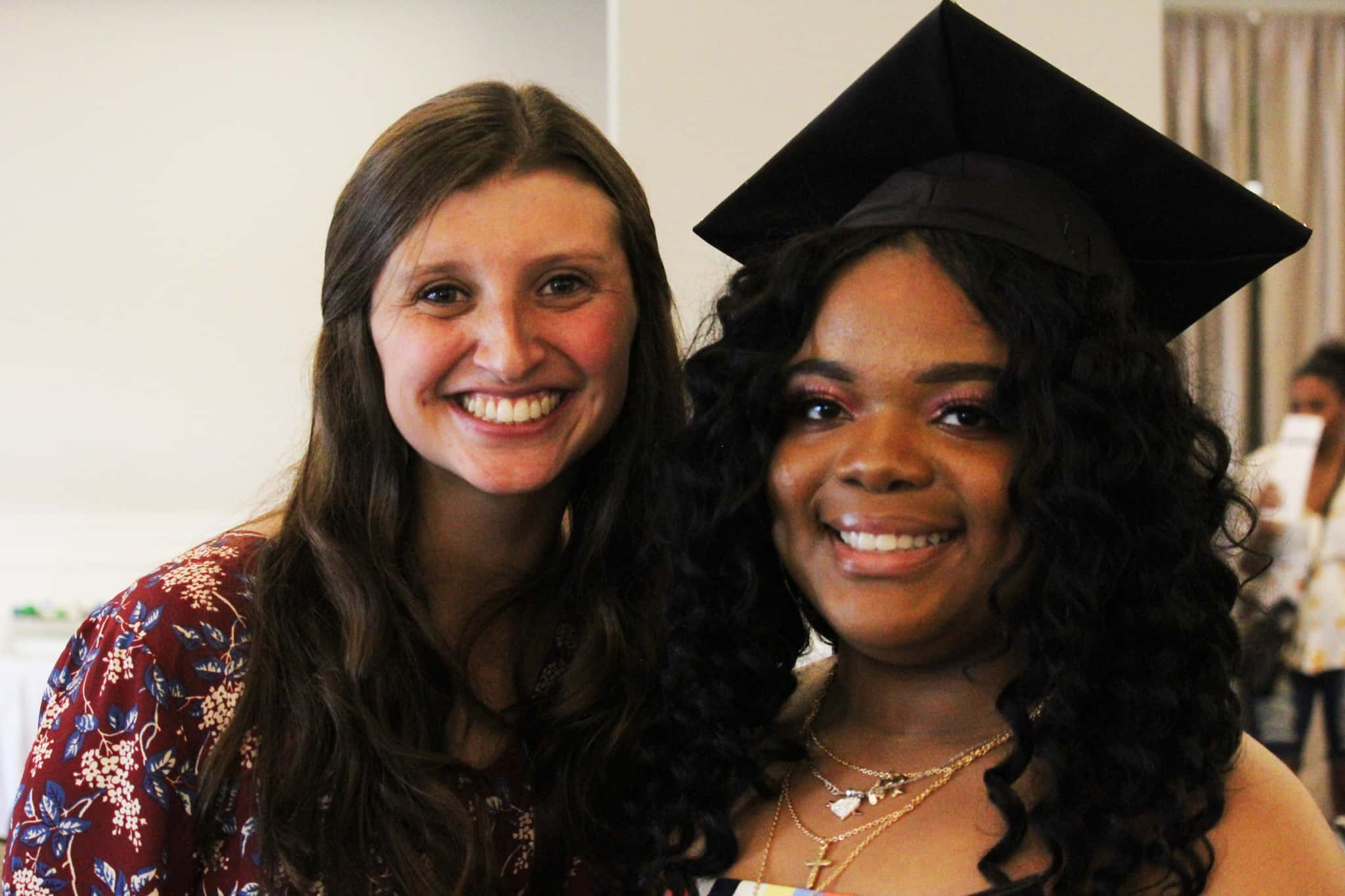 Not everybody is cut out for standard classroom learning, but often the hard knock life is just as debilitating. Fortunately, a strong desire to overcome and succeed through an alternative route has paid off handsomely for a young Benton Harbor woman whose persistence and diligent attitude prevailed.
De'Asia Sandifer approached the Michigan Works! team in Benton Harbor at the age of 16 and managed to achieve her education, training, and career goals by the age of 18.
She began her journey by attending the Michigan Works! Bridge Academy in September of 2017, where she later graduated with her high school diploma in June of 2019.
De'Asia tell us, "What brought me to Michigan Works! was that I wanted to find an alternative way to achieve my educational goals," and adds, "I knew what I wanted to accomplish but I didn't know how to get there."
Following her education, she decided to enroll in the YouthBuild program in Michigan's Great Southwest. That's the six-month program offered through Michigan Works! which is designed to teach local youth a skilled trade while they improve their community.
Ellie Moerdyk is Youth Success Coach at YouthBuild. She says, "As her success coach, I enjoyed seeing her become confident in herself and what she was capable in achieving. She never gave up when things got in her way," and adds, "On her first day, De'Asia completed a six-month activity, where she had to write down a goal and her goal was to become a Certified Nursing Assistant."
The YouthBuild and Bridge Academy teams at Michigan Works! worked with De'Asia to remove barriers to education and training, including documentation and transportation challenges. In addition, YouthBuild provided the resources necessary for De'Asia to pursue the Certified Nursing Assistant (CNA) program, a 14-week course where individuals build the vocational and soft skills required to enter the medical field.
Moeerdyk says, "She accomplished her goal within four or five months, and she smiled through every step."
De'Asia successfully completed her certification and ultimately graduated on January 23, 2020 alongside 12 other graduates and 100 family members, friends, staff, and community partners.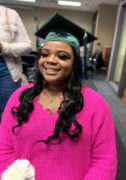 She now says, "I am so thankful for everyone that helped me get to where I am today. There were some challenges along the way but I'm proud of the person I have become and I'm looking forward to seeing what I can achieve in the future."
The CNA program is a partnership between Michigan Works!, Michigan Career and Technical Institute, Michigan Rehabilitation Services, Eurisko Vocational Services, Benton Harbor Promise, and the Michigan Department of Health and Human Services.
Diane Kellogg, a Registered Nurse and Instructor at MCTI says, "De'Asia was a very shy person but grew through the program with more confidence and eagerness to become a CNA," and adds, "At clinical she was a natural with her resident. Even though she was nervous, she stepped right in and took care of her resident with confidence and compassion. Taking care of people was the right fit for her. She ended up going to work at the facility where we did our clinicals. She felt Royalton Manor was perfect for what she was looking for."
De'Asia completed her clinical portion of training and is currently employed full time at Royalton Manor as a CNA in St. Joseph, where she was hired on the spot.
For more information about CNA training and other MCTI programs, visit online at: www.michigan.gov/mcti.
Michigan Works! of Berrien, Cass, Van Buren is part of a statewide network of workforce development boards which specializes in educating, training, and employing individuals of all ages. They work with local businesses to find out what keeps them up at night and help them tackle the most pressing challenges they may face, including attracting and retaining talent.