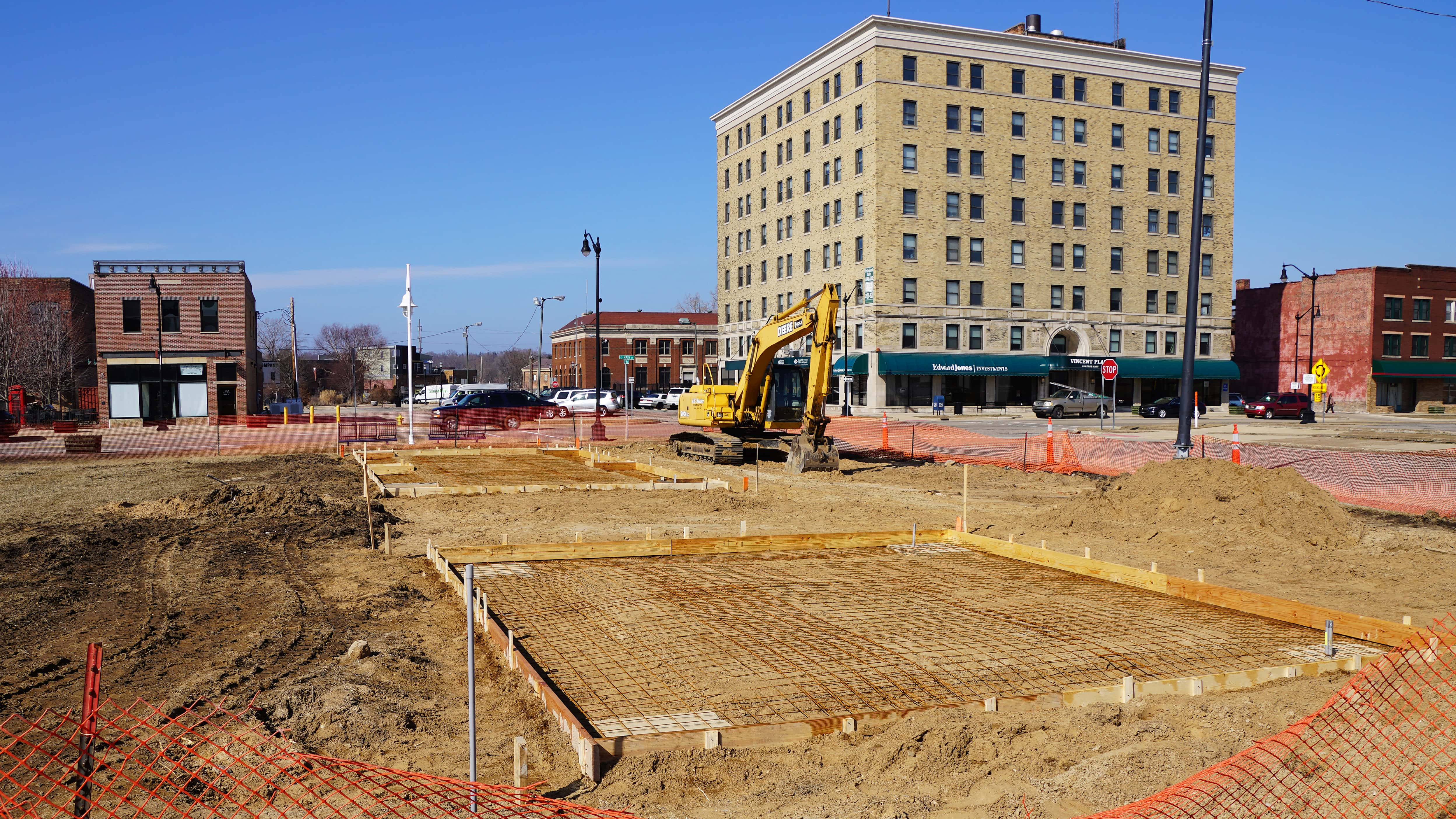 Passersby at the Dwight P. Mitchell City Center Park in downtown Benton Harbor have seen the arrival of large concrete pipes and earth movers early this week and been wondering aloud, "What is going on?" The answer is, the beginnings of the dreamscape of a major new Farmers Market Pavilion at the corner of Sixth Street and Main in the heart of the central business district in the city.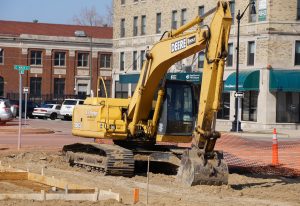 Contractors have begun not only moving the earth but putting into place the infrastructure and foundation work for the first phase of the expandable new pavilion to provide cover to both vendors and shoppers alike visiting the weekly Farmers Market every Wednesday through the growing season.
Benton Harbor City Manager Darwin Watson says that the project is on target to be complete and ready to roll by May 1st at this juncture. He says that the first phase, right at the corner of Sixth and Main is designed to be easily added onto for future phases as the market grows at City Center.
Richard Hensel, President of the Benton Harbor Downtown Development Authority first presented the plan more than two years ago at a forum in January of 2017 at the Benton Harbor Public Library. His crew at the DDA was working with Benton Harbor engineering and architectural crews at Abonmarche to develop the plan for the structure and other amenities at City Center Park.
At that time, Hensel reported some $210,000 available from the U.S. Department of Agriculture and the city for development of the project. Stay tuned for more as the work progresses, and the structure begins to rise this spring for a true covered farmers market in downtown Benton Harbor.