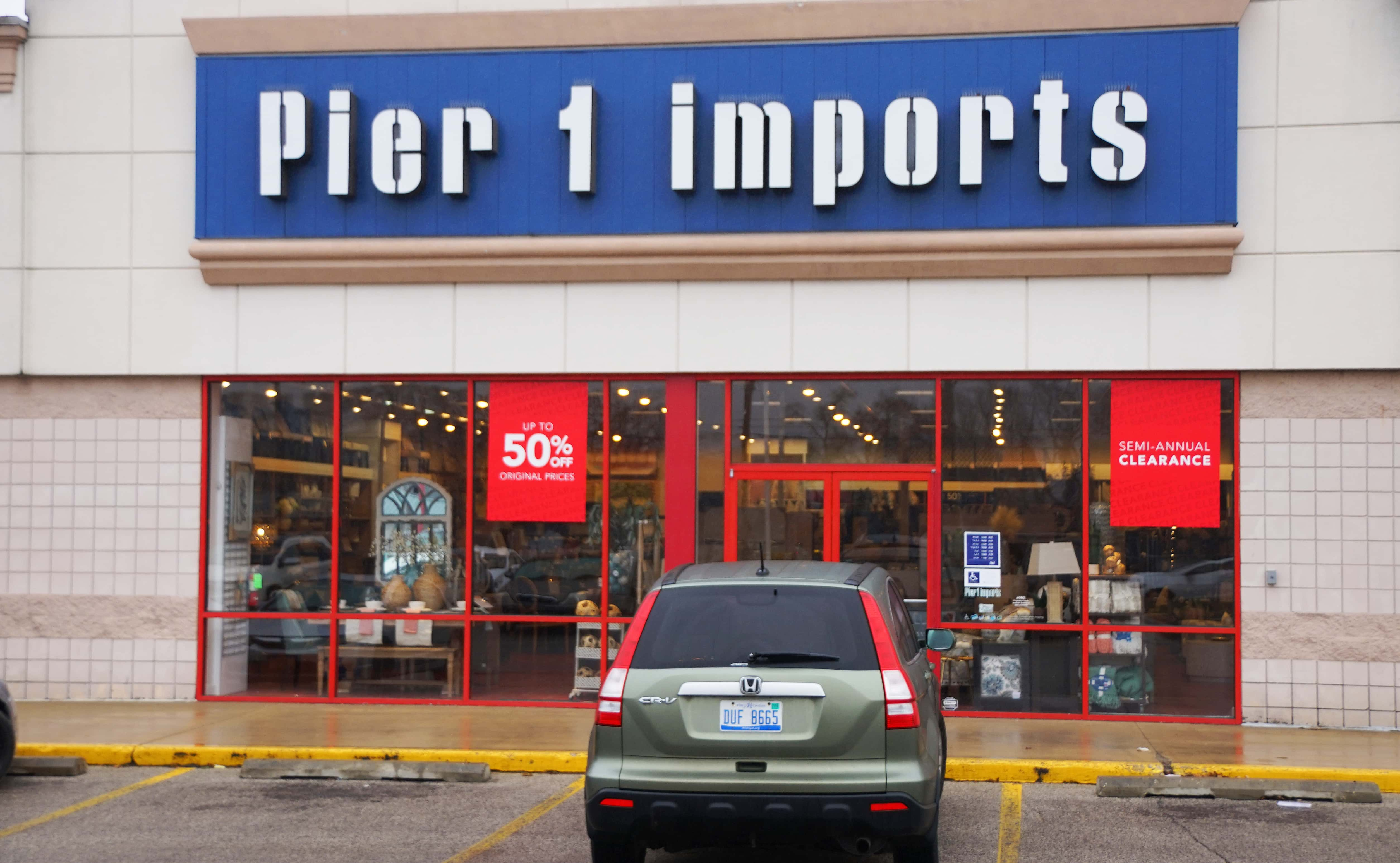 When Pier 1 Imports announced plans two months ago to close up to 450 store locations across North America, the local Pier 1 store manager at the Fairplain Plaza store in Benton Harbor revealed that, at least for the foreseeable future at that time, her store was safe from the shut down. Action from Pier 1 Imports, Inc. today, could either solidify that news or place it in jeopardy. It all depends on how the company's announced bankruptcy filing today shakes out.
Pier 1 Imports, Inc. today announced that it has entered into a Plan Support Agreement with a majority of its term loan lenders and is pursuing a sale of the company. To facilitate an orderly sale process and implement the plan, the company and its subsidiaries have commenced voluntary Chapter 11 proceedings in the U.S. Bankruptcy Court for the Eastern District of Virginia.
The company also intends to use the process to complete the previously announced closure of up to 450 store locations, which includes the closure of all its stores in Canada. The retailer says that to date, they have closed or initiated going-out-of-business sales at more than 400 locations. They are also in the process of closing two distribution centers to reflect the system's revised store footprint.
Robert Riesbeck, Pier 1's Chief Executive Officer and Chief Financial Officer, says, "In recent months, we have taken significant steps forward in our business transformation and cost-reduction initiatives. We have worked to establish an appropriately sized and profitable store footprint, operating structure and merchandise assortment that will enable Pier 1 to better serve our customers across store and online channels." He adds, "Today's actions are intended to provide Pier 1 with additional time and financial flexibility as we now work to unlock additional value for our stakeholders through a sale of the company. We are moving ahead in this process with the support of our lenders and are pleased with the initial interest as we engage in discussions with potential buyers."
Pier 1 has received a commitment of approximately $256-million in debtor-in-possession financing from Bank of America N.A., Wells Fargo National Association, and Pathlight Capital LP. Following court approval, the company expects that financing, together with cash flows from operations, to provide ample liquidity to support continued operations and the sale process through the Chapter 11 process.
Pier 1's stores, including the Fairplain Plaza store, as well as their online platform, are open and operating, and the retailer remains focused on "providing customers with unique, on-trend merchandise and an exceptional shopping experience." They expect to operate business in the normal course during the process.
Riesbeck adds, "We will continue to serve our customers regardless of how and where they shop with the style, value and selection of merchandise they want as we move through this process, and we are committed to working seamlessly with our vendors and partners. We appreciate the ongoing dedication of our associates, whose efforts in providing our loyal customers with the experience they expect from our brand are critical to our success and the future of Pier 1."
The company filed customary first day motions that, once approved by the court, will allow them to smoothly transition the business into Chapter 11, including, among other things, granting authority to pay wages and benefits and honor customer commitments in the ordinary course of business. They will also continue to pay vendors and suppliers in the ordinary course for all goods and services provided on or after the Chapter 11 filing date.
Company officials say Pier 1 intends to conduct a court-supervised sale process and complete the sale through a Chapter 11 plan, and they expect that the deadline to submit qualified binding bids will be on or around March 23, 2020, subject to procedures to be approved by the court.
In connection with its plans to close all its stores in Canada, Pier 1 is also commencing proceedings in Canada.
A&G Realty Partners is assisting Pier 1 with its previously announced store closures and lease modifications, and all landlords are encouraged to contact A&G Realty Partners through their website, www.agrep.com.
Kirkland & Ellis LLP and Osler, Hoskin & Harcourt LLP are serving as legal advisors to Pier 1 in the U.S. and Canada, respectively. AlixPartners LLP is serving as the company's restructuring advisor and Guggenheim Securities, LLC is serving as the company's investment banker.
Stay tuned.