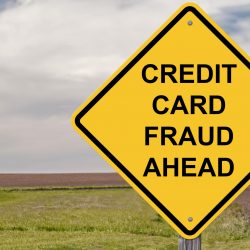 Retail merchants in Michigan's Great Southwest always want to keep an eye out for credit card fraud during the holiday season because so many thieves emerge from the woodwork during the busiest shopping season of the year. A prime example is currently being shared by the Allegan County Sheriff's Department which has issued a bulletin asking for our helping in spotting one crook in particular. Here is what they sent us this afternoon:
Help us I.D. the suspect involved in Credit Card Fraud.
On Tuesday, November 21, 2017, the Allegan County Sheriff's Office was contacted by two individuals who had their credit card information used for purchases at businesses in Plainwell and Otsego. The same person is also suspected of doing the same thing at local retailers in the Kalamazoo area.
The suspect is a black male, mid-20's, approximately 5'9" tall, medium build, with short brown hair. He is believed to be driving a Chevrolet Impala, black in color with rear tinted windows. Attached is a photo of the suspect.
Anybody with information is asked to contact Det. Mark Lytle with the Allegan County Sheriff's Office at 269.673.0500 Ext. 4286 or Silent Observer at 1.800.554.3633.