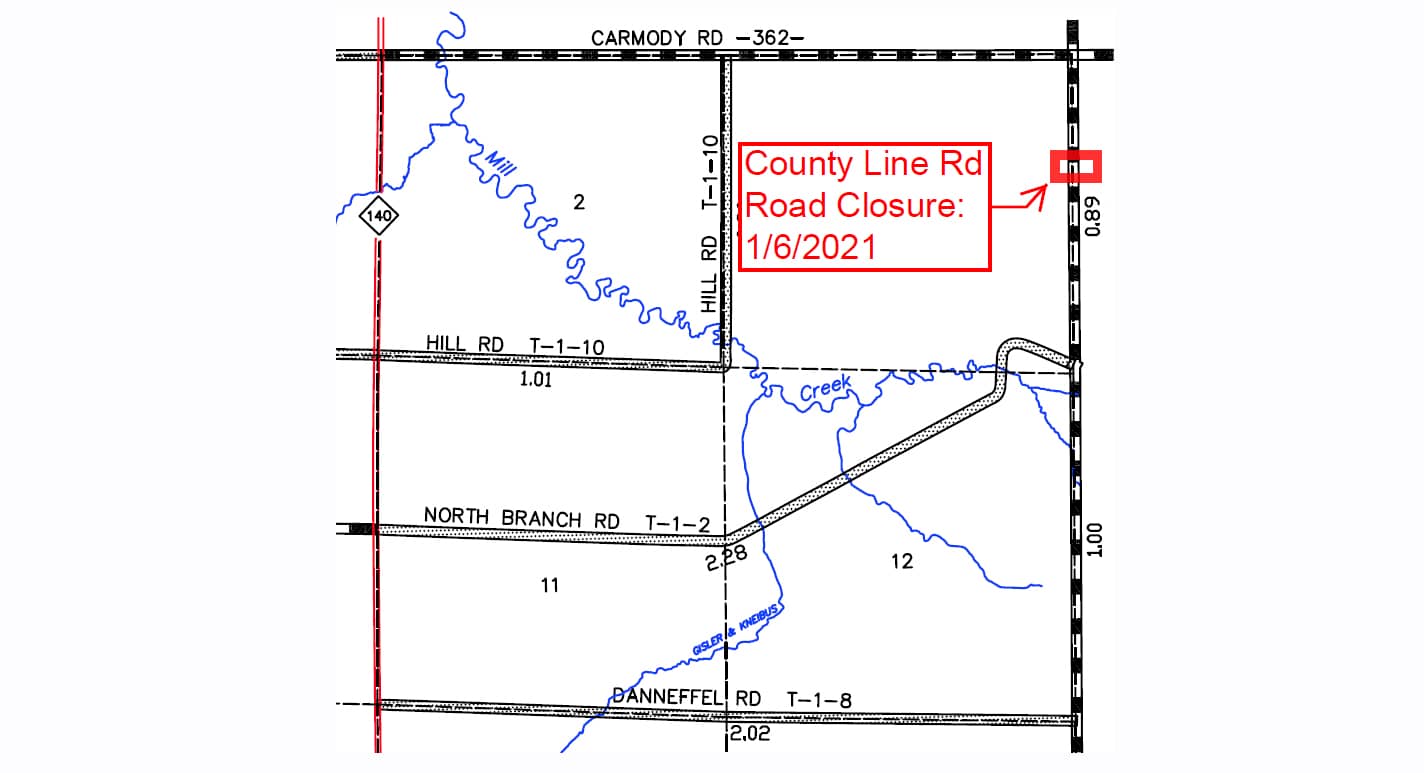 Travelers along County Line Road in Bainbridge Township will find a section of the roadway closed for the better part of the day tomorrow, Wednesday, January 6, 2021 to accommodate a crosstube culvert replacement project beginning at 8am.
The Berrien County Road Department tells us that the project will tie up County Line Road between Carmody Road and North Branch Road until approximately 3:30 in the afternoon as crews replace a crosstube culvert in that section of the roadway.
Road Department officials say that the replacement will provide structural stability to the road and assure safety to the traveling public once completed.
County Line Road will be closed to thru traffic where the culvert replacement and associated work zone is located starting at 8:00am, and they ask that everyone please seek alternative routes until the work is completed and road has been reopened.