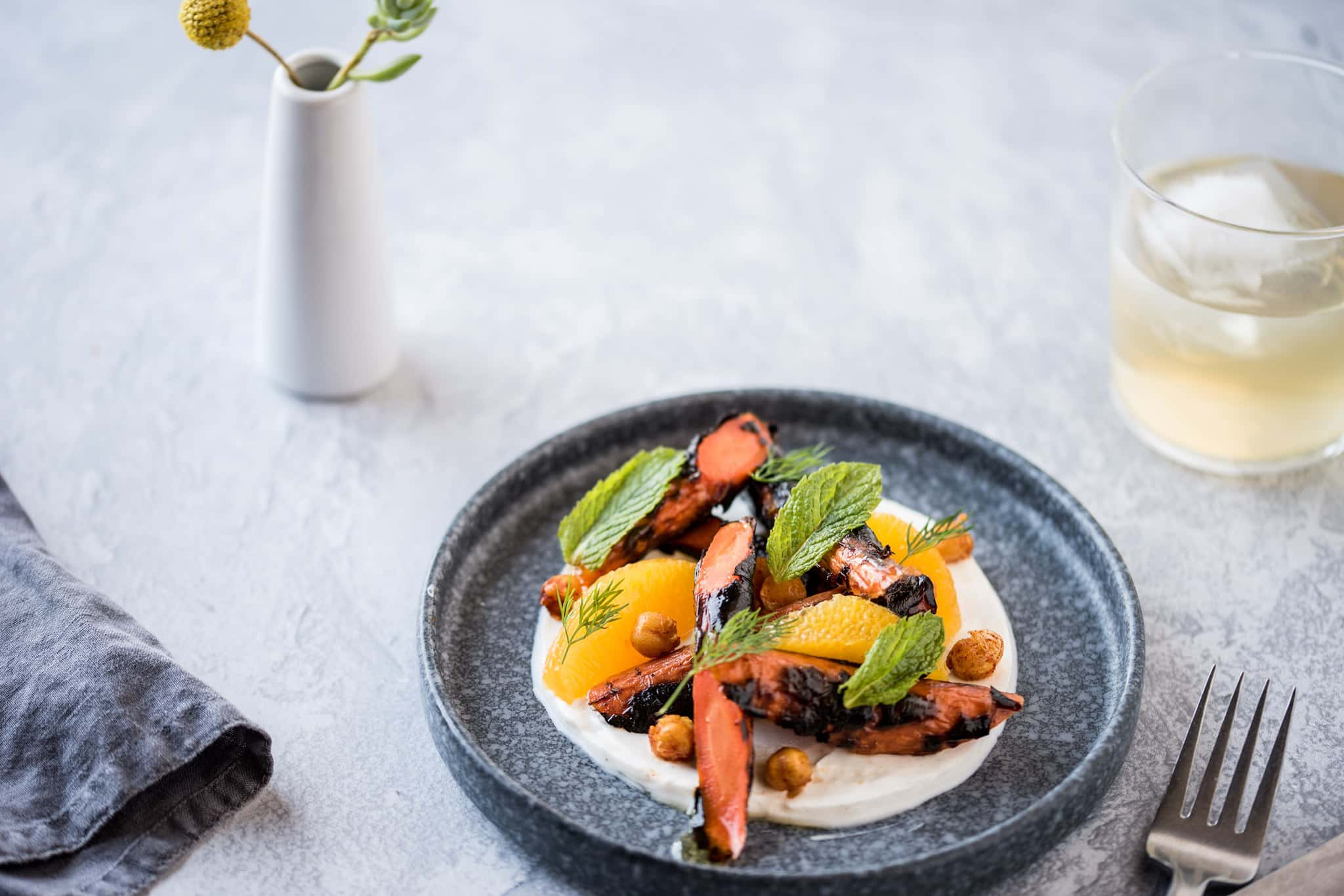 "Why didn't anyone warn us how hard it is to open a restaurant? Only kidding."
That's the opening line to the blog post called "Building a Restaurant 101" on the newly-launched Houndstooth Restaurant website at eathoundstooth.com. The brother/sister chef duo of James & Cheyenne Gaibraith explained in the post that they are "knee deep in boxes of dishes and crated hoods and ovens, putting in the last few supply orders here and there. Everything is just about in its place."
Houndstooth has been quietly building out their space in the historic Sheffield Building owned by Ken Ankli at 132 Pipestone Street, located across from City Center Park in downtown Benton Harbor, effectively extending the reach of the "Arts District" across Main Street. You can read Pat's original post on the announcement of the restaurant by clicking here.
While the Houndstooth team tells us they don't have an opening date announced just yet, they were eager to share their menu selections with the world ahead of their official launch. You can find it on the website here.
The posted menus cover brunch, which will be hosted on Sundays from 11am-3pm; with lunch & Dinner Tuesday-Thursday from 11am-9p and Friday-Saturday from 11am-10pm. There will be full bar service until 10pm weekdays, 11pm Friday & Saturday.
Some of the highlights of the dinner menu include a Crunchy Potatoes appetizer, shareables like Black Bean Chicken, BBQ Carrots, Vietnamese Wings, and Big Eye Tuna, dinner plates such as the day's Fresh Fish or Lamb Ribs, and a dessert delicacy in Churros + Chocolate. For lunch, watch for the Grain Bowl with Steak or Fried Bologna. Brunch lovers will rejoice in the Dutch Baby Pancake, Kachapuri, or Slow Steak Hash.
We, of course, will keep you updated on any opening date that is set in the near future for Houndstooth, but in the meantime, the team invites you to send them a question or hang out with them on Facebook.