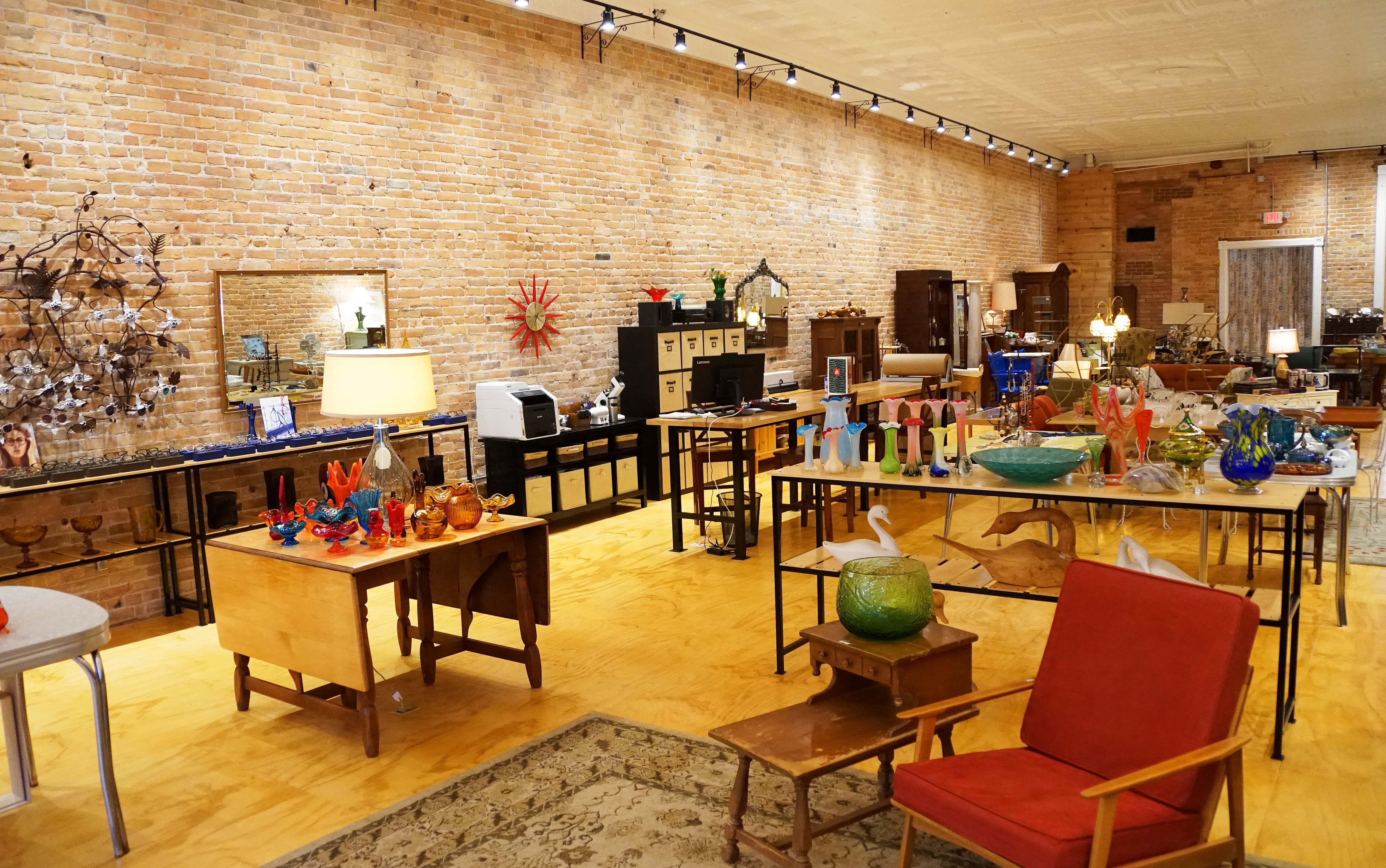 Retailers in search of prime real estate in the central business district of downtown St. Joseph have a unique opportunity coming up when a first class property returns to the market following a one year run by an optical shop and art space called Glass.
The building's owners say that Glass, owned and operated by Jody Swartz, will depart the space at 215 State Street in downtown St. Joseph by the end of the month if all goes according to plan.
As a result, the 2,200 square foot storefront with beautiful exposed brick interior walls, copper ceilings, new track lighting, and a new floor will open up for new use very shortly. The building owner is even willing to allow for a short-term, pop-up vendor use for December or even a couple of weeks in December if there is interest.
The space includes two bathrooms, one of which is ADA handicapped accessible, two parking spaces off the alley behind the store, which is a real bonus for those who work at that location, and a great ambiance in the center of downtown St. Joseph between Kilwin's Chocolate, Fudge & Ice Cream Shop and DK Boutique.
Vacancies in downtown St. Joseph have been very rare since the former St. Joseph Development Fund crafted by Cornerstone Alliance, the City of St. Joseph and the St. Joseph Improvement Association pressed into action a $1-million revolving loan fund to attract new businesses and assist existing businesses with leasehold improvements, inventory acquisition and other enhancements.
Those interested in seeing the space or negotiating a deal for either a pop-up opportunity or an ongoing enterprise can call 269-930-5417 for details or to arrange for an appointment.
The photo accompanying this story on Moody on the Market of Glass will help you to get a feel for what the space looks like at 215 State Street in St. Joe.