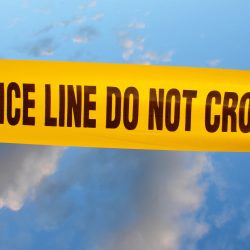 A Sunday morning propane explosion rocked a Cass County bible camp early today, injuring a camp employee who needed to be airlifted to a South Bend hospital in the wake the blast.
Cass County Sheriff Richard Behnke says his deputies responded to the explosion shortly before 9:30 this morning at the Bair Lake Bible Camp in the 12-thousand block of Prang Street in the community of Jones. Behnke's officers report that 44 year old Facilities Manager David Stiles was performing maintenance on one of the campground's cabins when a propane tank exploded nearby.
Stiles was injured in the explosion and had to be airlifted by MedFlight to South Bend Memorial Hospital for treatment. The cabin caught fire as a result of the blast and Newberg Township Firefighters were called in to extinguish the flames.
Assisting the Cass County Sheriff's team in the investigation were the Newberg Township Fire Department and Ambulance, LifeCare Ambulance and MedFlight. The incident also remains under investigation.
Meanwhile, Sheriff Behnke reminds everyone to be careful when using propane tanks. Propane is very easily ignited and can cause severe injuries. If you hear or smell (rotten egg smell) propane, clear everyone out, leave the area and contact emergency services immediately, rather than attempting to remedy the situation on your own.
Stiles current condition was not immediately available from authorities.