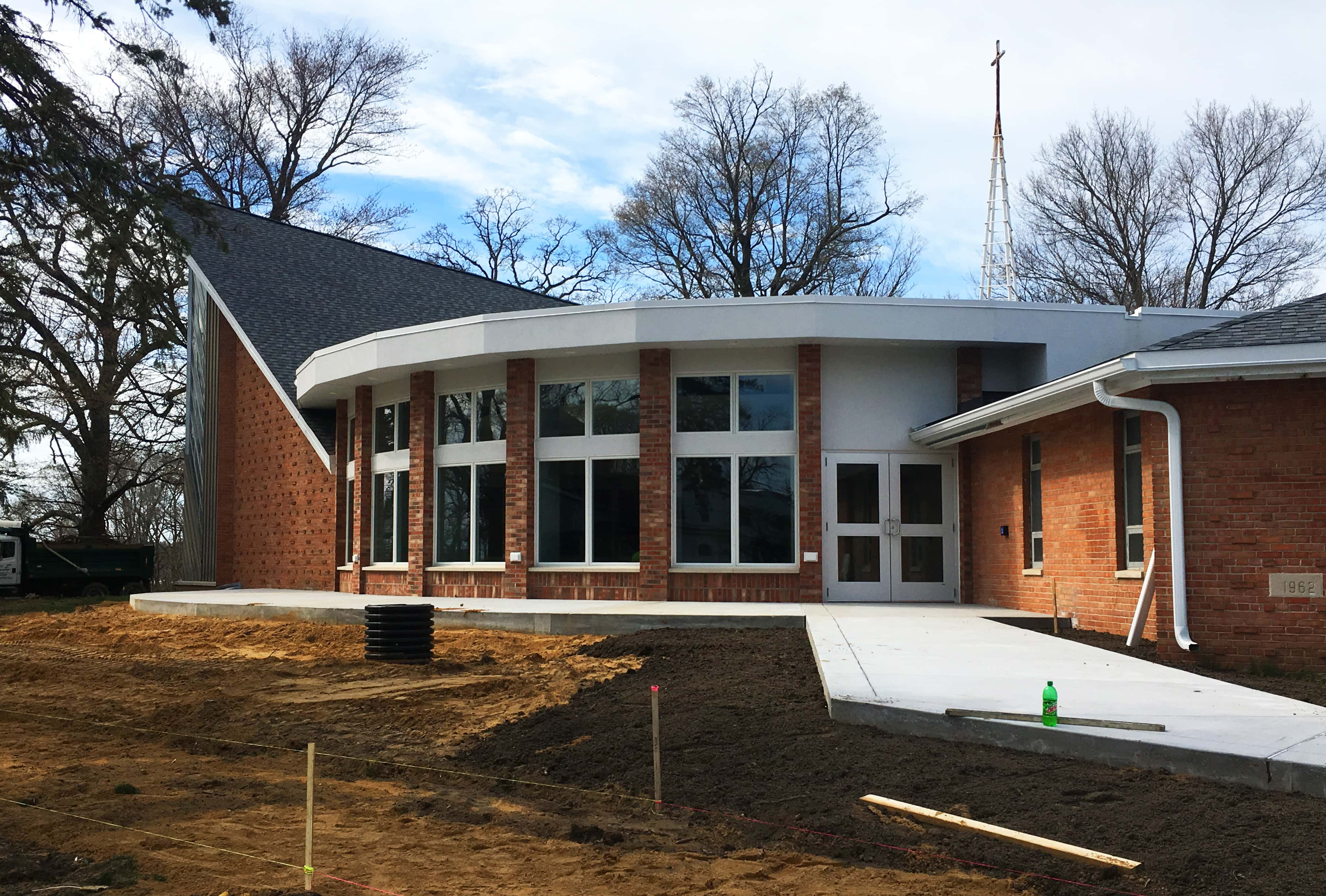 Dedicated to the concept of "Roots Down, Branches Out," the small but proud congregation at First Presbyterian Church of Benton Harbor will welcome the entire community to the dedication celebration of the new addition to their church on Sunday, May 5th. It's a church whose history in Michigan's Great Southwest goes back 127 years in the community.
The church, anchored in the City of Benton Harbor's historic Morton Hill neighborhood, is inviting the public to a worship-and-celebration event that Sunday to dedication ceremonies beginning at 3pm.
The church is situated at the corner of Morton and Green avenues in the Morton Hill neighborhood, and recently finished adding a large room off the sanctuary and narthex. The Open Wide Our Front Door project also involved re-roofing the entire existing structure, which was built in 1962, and making lighting and other improvements. The 86-member congregation paid for the approximately $600,000 project entirely through fundraising, without taking on any debt. Church officials tell us that donations came from 186 giving units.
Congregation leaders regard the Open Wide construction as a statement about First Presbyterian's commitment to Benton Harbor and the Morton Hill neighborhood. Leaders envision the addition as a way for the church to be more welcoming to the community and to help ensure its missions for the future by allowing more room for meetings and other events.
The mission statement of the church, racially integrated since the 1960s, calls for a commitment to racial reconciliation. The church nurtures partnerships with other community churches and organizations.
Pastor Laurie Hartzell says, "Our motto is, 'Roots Down, Branches Out,'" and adds, "The Open Wide project deepens our roots in this community we love while giving us the chance to offer space for our branches of reconciliation and community partnership to grow even more."
The May 5th dedication will feature a sermon by Pastor Andrew Robinson, chief executive officer of the Mosaic Christian Community Development Association. The All God's Children Community Choir and First Presbyterian's choir will sing. Community dignitaries, Presbytery officials and representatives of the church's longtime partners in Benton Harbor ministry have been invited. A special offering will be taken for a Southwest Michigan Ministerial Alliance scholarship fund that helps Benton Harbor students attend their first year of college. Refreshments will be served after the ceremony.
Tera Architects and Pearson Construction, companies located in Benton Harbor, designed and built the new addition. The First Presbyterian congregation began on Morton Hill in 1892. Its first building stood where Morton school's playground is now.
The photo accompanying this story on Moody on the Market is courtesy of Ted Hartzell.