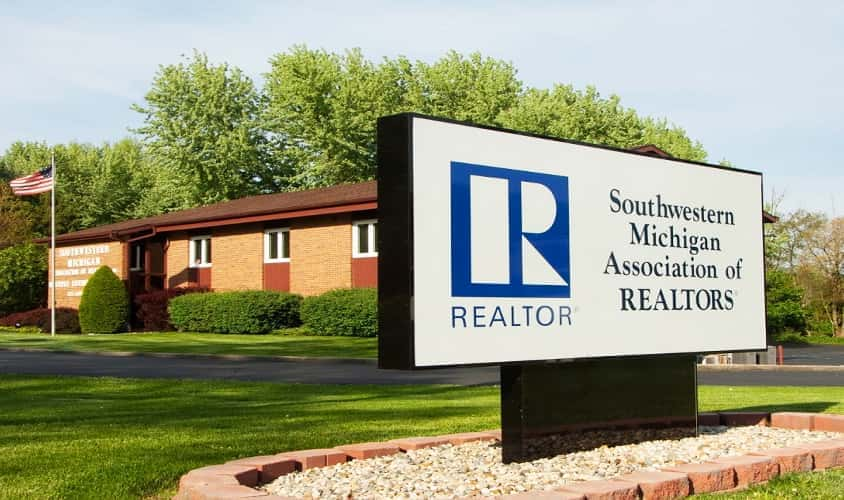 Some times it's the little things in life that make the biggest differences. Often, things that are lighter, quicker and cheaper can boost the morale of a community or neighborhood moreso than a major project that be overwhelming. That's why the people who continually work seemingly every street, neighborhood and corner across Michigan's Great Southwest are offering another round of opportunities for placemaking grants that make a difference.
The Southwestern Michigan Association of Realtors will be offering grants to community and/or neighborhood organizations for creating small, inexpensive, and incremental community projects.  The projects should be designed to foster activities that can help improve a neighborhood and make it a better place to live, work, and play.  The Association's grant program is called "Lighter, Quicker, Cheaper Placemaking Challenge."
The grants can be funded through the National Association of Realtors, Realtor Party's Placemaking Program, or the Michigan Association of Realtors Placemaking Program. The funding for a project can range from $500 up to $5,000, and there will be two grants available locally. Additionally, the amount could be a portion of or the total cost for the project. The National Association of Realtors and Michigan Realtors have the final approval for the grant amount and acceptance of the project.
The Southwestern Michigan Association of Realtors will be accepting applications for the grants from now until March 15, 2020. All applications should be sent to the Southwestern Michigan Association of Realtors by fax: 269-983-5206 or email to Kathy Pallas at kpallas@swmar.org.
The grant application and more information about the types of projects that could be funded can be found online at the association's webpage at www.swmar.com. At the top of the homepage, click on "2020 LQC Placemaking Application."
The grant application must describe the project and have a local Realtor as a sponsor for it and have a before photo of the space to be improved. The first project must be completed by June 1, 2020.  The second project approved must be completed by September 30, 2020. All project applications will be reviewed, and grant awardees will be announced no later than April 1, 2020.
Last year the Southwestern Michigan Association of Realtors awarded grants to three area groups for unique projects.
The first grant went to  South Haven to provide four ADA Swings in four City parks at Kids' Corner, Tot Lot Optimist Park, South Beach, and North Beach. The new swings were installed on existing swing sets at each park to provide ADA compliant accessible swings for residents and visitors. The swings will accommodate children and young adults with special needs.  Deb Davidson, Grant Writer for the City of South Haven, says, "A goal of all city parks is to enhance the park elements so that people of all abilities have the opportunity to recreate in a safe, clean environment." Amanda Soukup, Realtor at Coldwell Banker Weber-Seiler Realtors of South Haven was the Realtor sponsor for that grant
A $5,000 Placemaking Grant was awarded to the Village of Stevensville to provide fencing for two areas to accommodate small and large dog spaces. Barbi Hoge, Village Treasurer, says, "This project provides a place for resident dog owners to gather and interact with humans and furry friends alike. This also encourages residents to get out and exercise not only their dogs, but themselves." Don Kamp, Associate Broker from @properties in St. Joseph was the Realtor sponsor for the Hickory Creek Bark Park grant.
A third grant provided to the City of New Buffalo was used for equipment and staff to project artwork, moving images and videos onto walls at night along New Buffalo's 2-block downtown streetscape. That project was designed to bring light, movement, and excitement into the downtown area year-round, encouraging both locals and visitors to gather. Dan Coffey, Realtor for RE/MAX Harbor Country in New Buffalo was the Realtor sponsor for that grant. Coffey explained the reason for his endorsement by saying, "I hope that this project will make the neighborhood more economically viable by attracting more people to the downtown area to walk around and spend money in the stores and restaurants."
Some other examples of projects that have received grants in other states are community gardens, pedestrian plazas, dog parks, and alley activation as a gathering place.
If you have any questions about the grant program, you should contact the Southwestern Michigan Association of REALTORS at 269-983-6375.
The Southwestern Michigan Association of Realtors, Inc. is a professional trade association for real estate licensees who are members of the National Association of Realtors and ancillary service providers for the real estate industry in Berrien, Cass, Van Buren and Allegan Counties.  The Association can be contacted at 269-983-6375 or through their website at www.swmar.com.