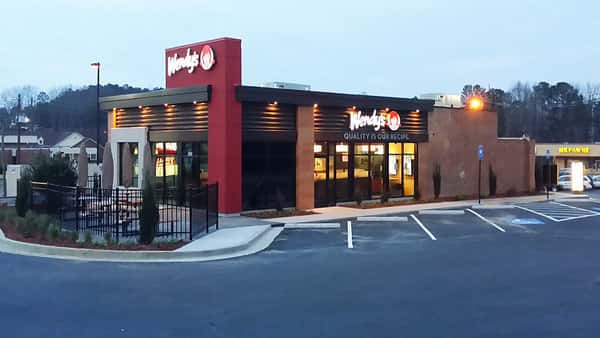 It's a great time to be a Wendy's Restaurant franchise holder in West Michigan. At least that's the case for Grand Rapids-based Meritage Hospitality Group, one of the nation's premier restaurant operators. Sales in 2015 increased by nearly a third (31.1-percent) to $210.0-million as compared to $160.2-million a year earlier. Net Income soared by just under 155-percent to $7-million as compared to $2.8-million in 2014.
Meritage Hospitality Group owns 166 restaurants in seven states including the Wendy's restaurants in South Haven, Paw Paw and Allegan. The Wendy's restaurants in Berrien County are operated by a different franchisee including five sites in Benton Harbor, St. Joseph, Niles and New Buffalo.
Robert Schermer, Jr. is the CEO at Meritage Hospitality Group. He says, "Our results for the year achieved many of our operational goals, including a strong contribution from newly built and acquired restaurants, culminating with record earnings in the fourth quarter." He adds, "During the year, we experienced a number of positive factors including lower food costs, high same store sales growth and several beneficial real estate transactions. Our proprietary casual dining brands continued to grow with earnings increasing 26-percent for the year."
Fourth quarter record earnings checked in with a massive increase of 1,265.3-percent or $3-million as compared to earnings of $223,000 for the same period a year earlier.
2015 represented the company's fifth consecutive year of sales and restaurant growth, which exceeded their original five-year plan submitted to shareholders. Schermer and his board are projecting sales growth of another 5 to 10-percent in the coming year, and earnings increases of 10-to-15-percent.
The company is planning to accelerate capital investments in 2016, including the renovation of 18 existing Wendy's locations utilizing the new image activation design standards as was reported here on Moody on the Market last month.
Meritage Hospitality Group, which owns restaurants in Florida, Georgia, Michigan, North Carolina, South Carolina, Ohio and Virginia, also increased common stock cash dividends by 100-percent over the previous year while developing or acquiring 26 additional restaurants, finishing the year with a portfolio of 166 restaurants currently in operation under the Meritage flag.
Mertigate Hospitality Group provides jobs for a workforce in excess of 5,100 employees.