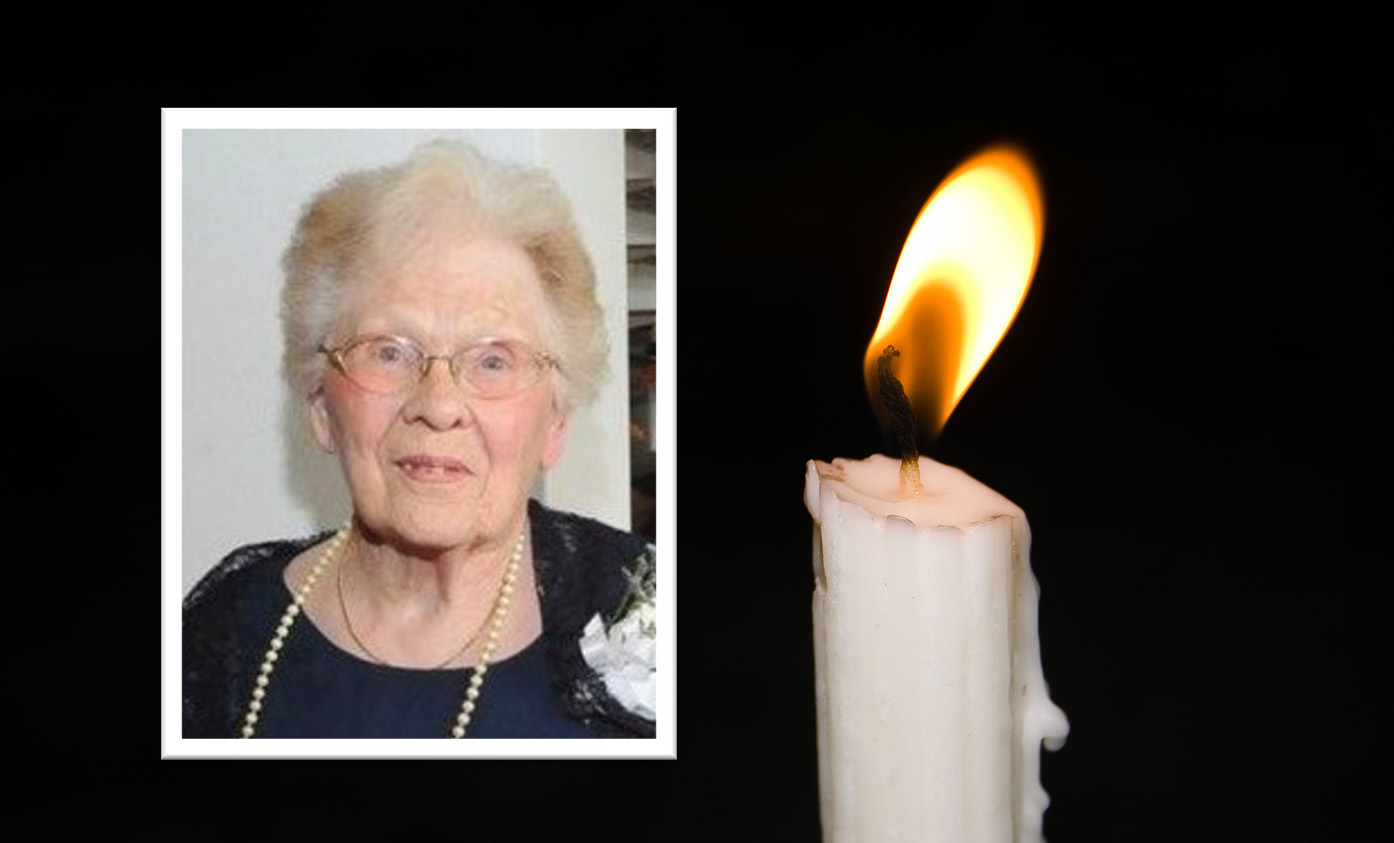 Following the recent passing of a remarkable public school employee in Southwest Michigan, a close friend and long time admirer has asked to share a few warm memories regarding the life and times of the woman known to many St. Joseph school students for years as simply Mrs. Tichenor because she was a force in so many young lives.
Debbie Puckett-Groat has penned the following "Tribute to Mrs. Tichenor," Susie "Corine" Tichenor, and asked that it be shared for the myriad fans she accrued over the course of many years of service.
Tribute to Mrs. Tichenor
A well-known Berrien County resident passed away at the age of 95 years old, recently celebrating her birthday on January 4th. If you attended North Lincoln Elementary school from 1958-1983, or St. Joseph High School from 1983 – 1996 you knew her as Mrs. Tichenor.
Throughout these school years, she left a special imprint on many children which was clearly depicted in a hard copy book gifted to her in 1983, as her school was preparing for closure. Students of all grades drew pictures of her typing, answering the phone, filing, and adding items to the lost and found box. In one drawing, a student gave her 6 arms, because "she needed that many to do all her work." Many Thank You messages and Good Luck wishes were included in a big message the students wanted to include in her book. She was thanked numerous times for removing splinters, putting band-aids on skinned knees from playground falls, and calling moms when a child was sick, or forgot to bring a lunch. Most importantly the message was the children felt safe when they needed her help!  
Corine was very involved in her church and had many dear friends there as well. Over all of the years of her attendance since groundbreaking day, she was eager to help however she could. She volunteered herself often, even while in her 80's and was happy to be in charge and responsible for making sure the coffee and snack station was always well prepared. That was very important to her, so that all members could gather for social hour after the service and feel comfortable while they visited with friends. She also made sure cleanup happened afterwards. She was also involved in the church rummage sales held twice a year, as well as playing an important role on a prayer calling group, which notified members in the church of individuals who were having surgeries and needed special prayers during that time. She was so proud to invite friends and neighbors to a yearly soup luncheon in late fall and would always make sure those who attended were having a great time. According to her friends, she was the Perfect Christian, getting to church no matter what the weather had in store for her that day.
Corine was loved dearly by her neighbors, as she also impacted their lives daily. Although a neighbor, she was considered a part of each family as well. She was happy when she could help neighbors, often checking on those who were younger than herself.
While running errands a few weeks ago, she drove through a fast-food restaurant for lunch, and brought home food for a neighbor. She continued to do her own grocery shopping and driving herself everywhere she needed to go. Even though 2020 saw the world shaken by the pandemic, Corine never slowed down. She continued to live each day helping others. She still participated in Halloween, continuing to be the first light on in the neighborhood and giving out the biggest, best candy bars. She continued to decorate for Easter and Christmas, and never stopped sharing her special banana bread with everyone, including the mailman & trash collectors who she knew very well.
As we say goodbye to Susie " Corine " Tichenor, and reflect on the relationships we each had with her, the consensus is that we knew an amazing, kind hearted woman and trusted friend, who shined most when she could help others. She truly was a blessing to the many lives she touched!!!    
Here is Mrs. Tichenor's official obituary as shared by Starks Family Funeral Homes in St. Joe:
Susie "Corine" Tichenor, 95, of St. Joseph, MI passed away in her home on Wednesday-February 10, 2021. Arrangements have been entrusted to Starks & Menchinger Funeral Home – 2650 Niles Rd., St. Joseph, MI.
Corine was born on January 4, 1926 in Mt. Vernon, IL, to the late George and Cora (Frost) Clark. In 1948 in Evansville, IN she married James Arthur Tichenor; he preceded her in death on Feb. 21, 1999 and also her son preceded her in death – James Allen Tichenor on October 21, 2005. Corine began her career with the St. Joseph Public School system in 1958 as the part-time secretary at North Lincoln and mid-career moving to the St. Joseph High School until her retirement in 1996. She was extremely active with the Business and Professional Women's Club and championed equal rights for all. Corine was a founding member of the Pilgrim United Church of Christ and displayed a dedication and commitment from the day ground was broken until the day she passed.
Corine is survived by her son John Arthur Tichenor of Tigard, OR; grandchildren – Jeff (Julia) of Gig Harbor, WA, Joel (Sarah) of Lansing, MI, Julie of South Bend, IN and Jordan of Eugene, OR; and great grandchildren – Liliana, Amira, Jonah and Tallulah. She is also preceded in death by brothers – Tom and Joe Clark and daughter-in-law Cindy Tichenor.
A Celebration of Life Memorial Service will take place at a later date. Memorial contributions may be made to the Pilgrim United Church of Christ. Friends wishing to leave the family a message of condolence may do so at www.starks-menchinger.com