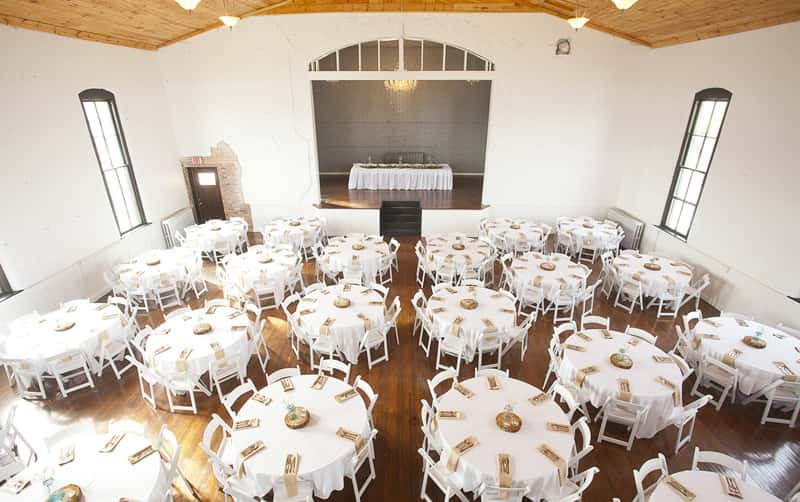 A couple of local restaurateurs in Michigan's Great Southwest have pumped new life into the former Historic Black River Event Center & Dance Hall, delivering new life to what they now call The Red Brick Hall of Lawton. The center has a new lease on life thanks to Jessica & Jeff Michael.
The couple has owned the Copper Grille in Paw Paw for more than a decade now, and they have always wanted to own a venue where they could feature their array of catering services. They're excited to share the historic space with the community which they consider to be "completely unique" to Southwest Michigan.
The historic hall was previously the Historic Black River Event Center & Dance Hall. It has gone through a total transformation while opening up the space and taking advantage of the natural light and preserving the character and historic features of the building originally built in 1880. It was originally the Van Buren County Courthouse and later became the Town Hall for Lawton.
The Red Brick Hall is currently booking dates for events and weddings and will be opening up the space for the first time to the community and brides this Sunday, April 14, 2019, from 3-6 pm. They will be offering tours of the space and featuring the new bar area, the lounge, beautifully renovated restrooms, the stage designed for head table siting, and the loft area.
Owner Jessica Michael says, "We love this historic venue and we are anxious to share it with our community as the premier historic venue in Southwest Michigan." Her husband Jeff adds, "We have spent over a year renovating this space as a labor of love and we look forward to creating many memories in this beautiful new venue."
The owners are excited to host their first Wedding & Event Open House this Sunday. Jessica and Jeff look forward to sharing their space with brides and those looking for a venue for their next celebration and welcome the community.
They will be doing tours and will have bridal and event professionals such as Photographers, Videographers, DJ's, Photo Booths, Florists, Bakers, Beauty & Wellness Professionals and much more. You can find the historic venue located at 301 N Main Street in Lawton.