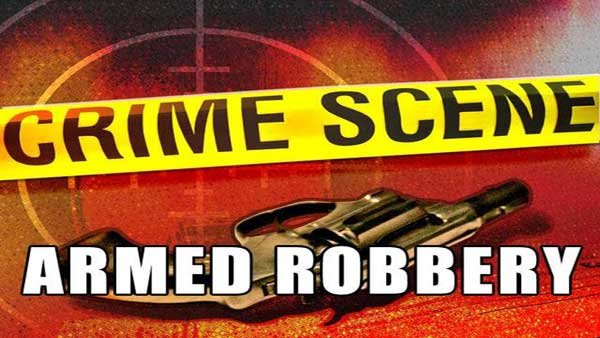 A Spartan fan, or at least one sporting the Michigan State brand, is being sought in the hold-up of the Riverside Food Mart along I-196 in Hagar Township early Tuesday. Niles State Police are asking anyone with knowledge of the armed robbery to help identify the lone gunman who waltzed out the door with cash and cigarettes in tow.
State Troopers Holly Tetro and Steffon Mayhue are investigating the 5am stick-up when a clerk was confronted by the gunman described as a white man in his late 30s or early 40s, standing approximately 5-foot-8 with a medium build, wearing thin-wire eyeglasses. The guy was wearing a gray hoodie with Michigan State University imprinted on it as well as a dark baseball cap, black pants and "flip-flop" sandal style footwear.
Berrien County Sheriff's Deputies also responded to the alarm at 5am Tuesday, August 16th. The thief took off on foot following the robbery and is still being sought by authorities.
The Riverside Foot Mart is located at 3468 Coloma Road, at the interchange with I-196 in Hagar Township. Police ask anyone with information to contact state troopers at 269-683-4411.