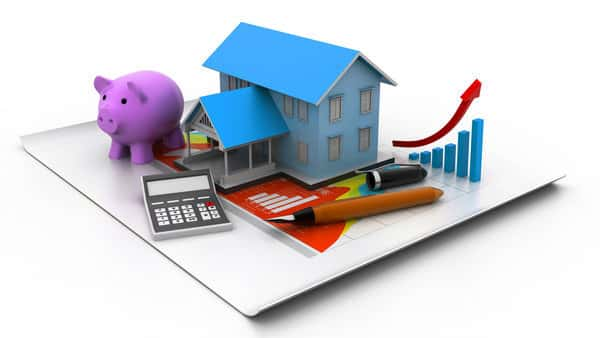 A robust real estate market continues to set records according to the man in charge of real estate data for Michigan's Great Southwest, and he tells us January was a record setting month "in many ways," for the region last month.
Gary Walter is Executive Vice President of the Southwestern Michigan Association of Realtors, and he proclaims, "January was a record setting month in many ways for Southwestern Michigan. When comparing the numbers back to the peak year of 2006, our current market seems to be very robust."
Walter says, "In spite of the historically low inventory of homes to sell, the number of houses sold increased 30-percent over January 2015 (187 vs. 144)." He also notes that looking at sales in the month of January going back to 2006, January 2016 had the second highest number of houses sold on record, with only January 2006 performing better when 206 houses were sold.

The total dollar volume in January 2016 was up 23-percent over January 2015 ($37,462,744 vs $30,394,836). The total dollar volume in January 2016 was also the highest recorded since 2006.

The average selling price of $200,335 last month, however, was down 5-percent from the $211,075 average selling price a year ago in January 2015. However, both average selling prices were the highest in the entire eleven year comparison period.

The January 2016 median selling price of $134,000 rose 28-percent over the median selling price in January 2015 of $104,645. Additionally, the January 2016 median selling price landed as the top January median selling price since 2006 by nearly $10,000. In January 2006, the median selling price was $124,700.

The median price is the price at which 50% of the homes sold were above that price and 50% were below.

Walter says inventory continues to be troublesome. He says, "Falling to a record low 6.6-months supply, the housing inventory continues to be a dilemma for buyers." He adds, "The inventory at the end of January was 1,830 houses for sale compared to 1,937 in January 2015. We are not adding to inventory. In December 2015 there were 1,850 houses for sale or a 6.7-months supply at the pace of sales. The January inventory in 2010 was 2,733 and since this was one of the lowest years for sales, the inventory provided 13.6-months supply."

The number of bank-owned or foreclosed homes as a part of all closed transactions last month stood at 18-percent. That also sets the record for the lowest percentage in the month of January since 2009. In that year, January 2009, the percentage was 57-percent. The highest percentage of bank-owned or foreclosed homes as a part of all closed transactions occurred in February 2009 at 75-percent and the lowest percentage was set just last year in July and October 2015 at 9-percent.

Locally, the mortgage rate decreased from 4.60 in December to 3.99 in January. Nationally, the Freddie Mac mortgage rate in January was 3.87 compared to 3.96 in December for a 30-year conventional mortgage.

According to the National Association of Realtors, existing-home sales crept forward in January to the highest annual rate in six months, and sub-par supply levels propelled price growth to the fastest increase since last April. The West was the only region to see a decline in sales in January.

Total existing-home sales, which are completed transactions that include single-family homes, townhomes, condominiums and co-ops, inched 0.4-percent to a seasonally adjusted annual rate of 5.47 million in January from a downwardly revised 5.45 million in December. Sales are now 11.0-percent higher than a year ago – the largest year-over-year gain since July 2013 (16.3- percent).
Lawrence Yun is Chief Economist for the National Association of Realtors. He says existing sales kicked off 2016 on solid footing, rising slightly to the strongest pace since July 2015 (5.48 million). He reports, "The housing market has shown promising resilience in recent months, but home prices are still rising too fast because of ongoing supply constraints." He adds, "Despite the global economic slowdown, the housing sector continues to recover and will likely help the U.S. economy avoid a recession."

The median existing-home price for all housing types in January was $213,800, up 8.2-percent from January 2015 ($197,600). Last month's price increase was the largest since April 2015 (8.5-percent) and marks the 47th consecutive month of year-over-year gains.

Regionally, existing-home sales in the Midwest rose 4.0-percent to an annual rate of 1.30 million in January, and are now 18.2-percent above January 2015. The median price in the Midwest was $164,300, up 8.7-percent from a year ago.

The share of first-time buyers remained at 32-percent in January for the second consecutive month and is up from 28-percent a year ago. First-time buyers in all of 2015 represented an average of 30-percent, up from 29-percent in both 2014 and 2013.

All-cash sales were 26-percent of transactions in January (24-percent in December 2015) and are down from 27-percent a year ago. Individual investors, who account for many cash sales, purchased 17-percent of homes in January (15-percent in December 2015), matching the highest share since last January. Sixty-seven-percent of investors paid cash in January.

Nationally, the total housing inventory at the end of January increased 3.4-percent to 1.82 million existing homes available for sale, but is still 2.2-percent lower than a year ago (1.86 million). Unsold inventory is at a 4.0-month supply at the current sales pace, up slightly from 3.9 months in December 2015.

Yun reminds everyone that "The spring buying season is right around the corner and current supply levels aren't even close to what's needed to accommodate the subsequent growth in housing demand." He notes, "Home prices ascending near or above double-digit appreciation aren't healthy – especially considering the fact that household income and wages are barely rising."

With homebuyers facing a tough market this spring, National Association of Realtors President Tom Salomone, the broker-owner of Real Estate II Inc. in Coral Springs, Florida, said Realtors overwhelmingly applauded the recent U.S. House of Representatives passage of H.R. 3700, the "Housing Opportunity Through Modernization Act."
Salomone says, "This legislation contains a number of initiatives that put homeownership in reach for more families, including several reforms to current Federal Housing Administration restrictions on condominium financing. Now that the House has overwhelmingly voted in support of the bill, we look forward to working with our industry partners to advance it through the Senate."

The numbers reported for local sales include residential property in Berrien, Cass and the western-most two-thirds of Van Buren counties and should not be used to determine the market value of any individual property. If you want to know the market value of your property, please contact your local Realtor.