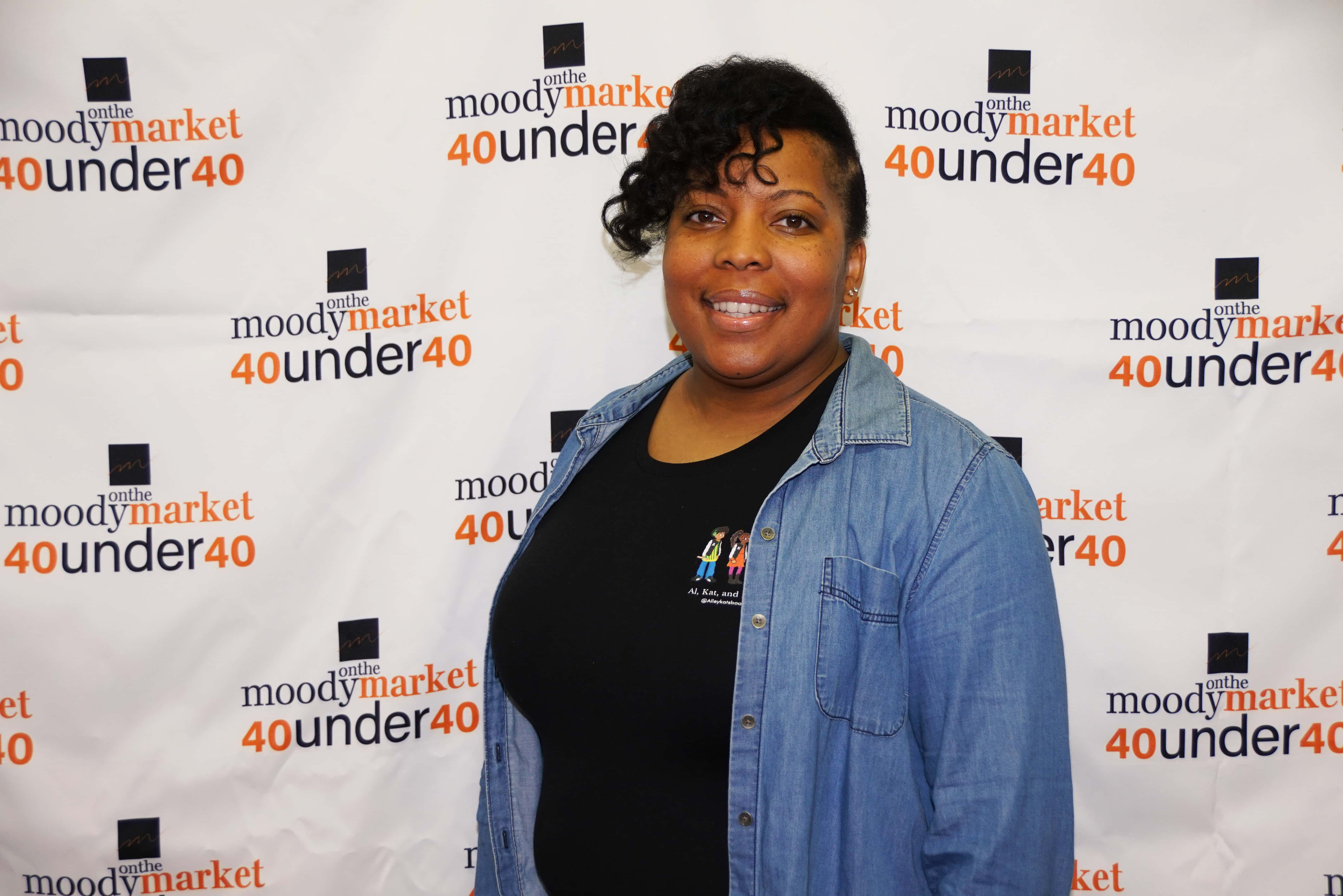 Name
Ronnika Williams
Company/Organization
Boys & Girls Clubs of Benton Harbor/Final 48 Project
What Does Your Company/Organization Do?
My full time job allows me to work with teens within my local community of Benton Harbor getting them prepared for life after high school. My weekend ministry is collecting and archiving stories of black people and their journey with grief.
Age
35
Accomplishments
2017 Boys & Girls Clubs of Benton Harbor Impact Award. Completed the Advanced Leadership Program for the School of Executive Leadership with the Boys & Girls Clubs of America & The University of Michigan Ross School of Business.  2nd Place Winner of the Graduate Research Symposium at North Carolina Central University.  Graduate Fellow for the W.E.B. DuBois Symposium at Duke University. Research Fellow for the Exhibit of Historic Stagville at the University of North Carolina at Chapel Hill.  Published children's book, The Adventures of Alleykats: The Missing President loosely based on a summer internship working at the Museum of the Confederacy (now the American Civil War Museum) in Richmond, Virginia. Completed the Documentary Arts Program at the Center for Documentary Studies at Duke University. Founding member of the Community Grief Alliance.
What else do you hope to accomplish by the age of 40?
Creating places of healing for young people and adults in impoverished communities.  A safe place to talk about their journey with grief and mental health.
Education
High School Diploma – Benton Harbor High School
Bachelor of Arts – Western Michigan University
Master of Library Science – North Carolina Central University
Documentary Arts Certificate – Duke University
Residence
Benton Harbor, MI
Where were you born?
St. Joseph, Michigan
What was your first job?
Celebration Cinema, Benton Harbor, MI
Best advice you ever got?
"Always keep your WORD."  If there is a task that you can not complete ask for help or be sure to speak up. Do not grow silent. Your word(s) is more powerful than you think.
Who inspires you most?
Black Girl Magic – Let me explain: A black woman that continues to support, uplift, and love on the people/stories that impact the world around us. There are truly too many to name, however my mom is an automatic, because she continues to support her quirky child.
That one thing about you we'd be most surprised to learn.
I have a serious nail polish collection. I have a weekly poll on social media for my friends to vote on the nail color I should wear for the week, and then attach a story to it for Motivation Monday. Listen. It's soooo much fun!
What do you love to do in your downtime?
Travel to historic sites/museums/plantation homes
What book are you reading now?
Building a Story Brand by Donald Miller
Volunteer activity you love the most.
Barista at Overflow Church – I get to meet new people and serve coffee.  It's a Win…Win!
What motivates you to give back to your community?
I grew up watching my family give back whether it was my granddad working at the local polls, or serving at the soup kitchen. Literally watching change in motion is a highlight for me.
What Superpower would you most love to have?
The ability to cure things that cripple us. Cancer & Debt.
What does this honor most mean to you?
To be honored by your community is a sense of pride. I can honestly say that the years of trial & error can birth a success story, and I'm all about sharing your story. This honor will serve as a reminder that this journey is far from over.