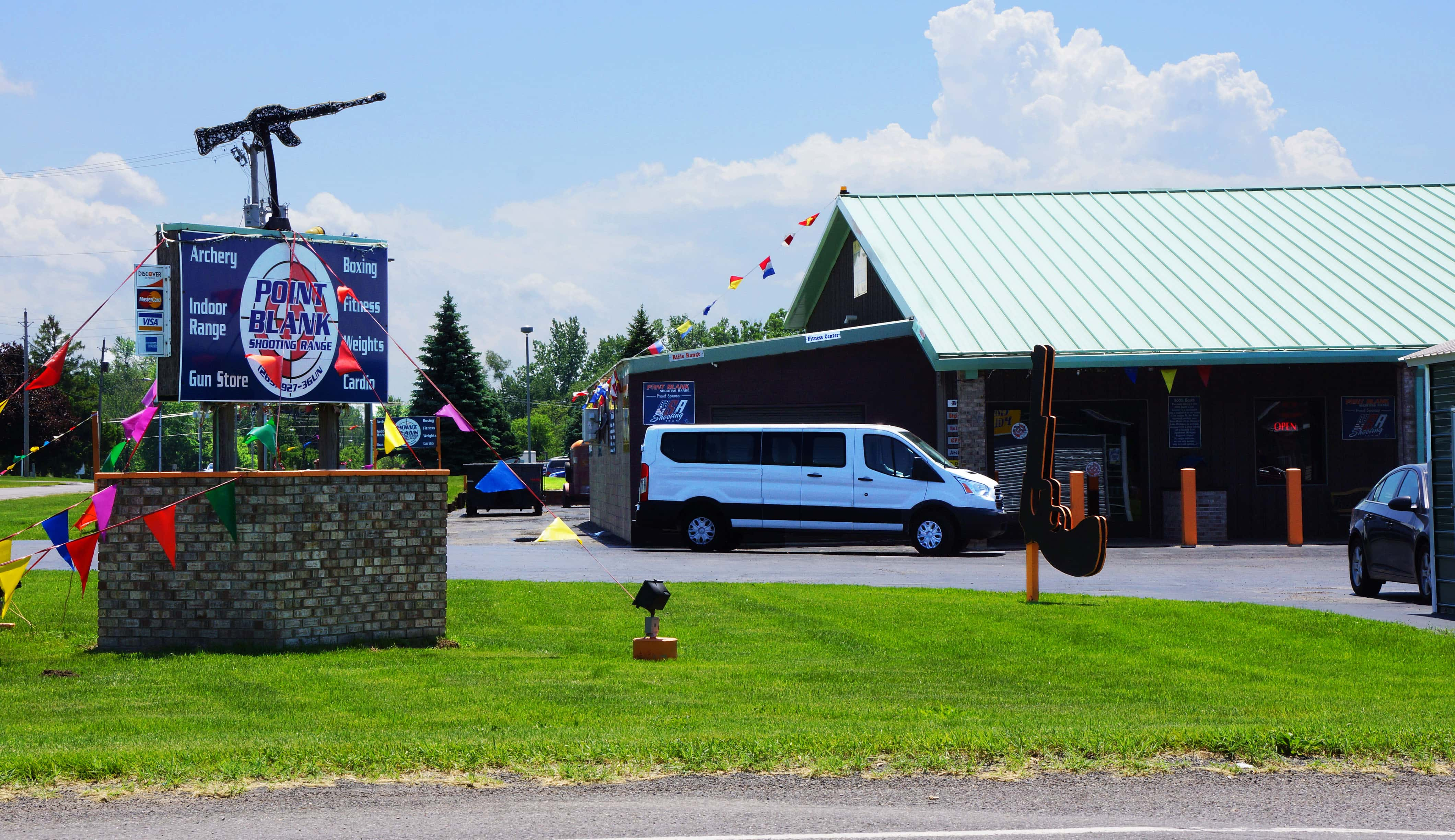 Just like his alter ego of Batman, a smoky fire last year at his popular firing range couldn't keep him out. Retirement couldn't keep him out. Even selling the place to a new owner earlier this year couldn't keep him out. The boss is back, and Batman couldn't be happier. Roy Daugherty is back at the helm of the business he founded nearly a dozen years ago in Benton Harbor -- Point Blank Shooting Range.
This summer Daugherty put together a deal to sell his Point Blank Shooting Range on Territorial Road in Benton Charter Township to a long-time employee and friend, Shawn Osburn, but early this month after having stepped aside barely four months earlier, Daugherty is back in the owner's chair and back in charge.
There was no immediate word on what triggered Osburn's demise if it was financial instability or some other issue, but Daugherty says he's back as founder, original owner and now once again running the business day to day.
The more than 28,000 square foot facility was saved from a dangerous and smoky fire late last summer, and Osburn, who had worked there for many years had struck a deal to buy the place, and took the reins in June, but lasted only until late September before Daugherty stepped back into the scene.
The full-service sports center sits on a five acre parcel across Territorial from the entrance to Southwest Michigan Regional Airport. It has been a staple in the shooting community for nearly twelve years under Daugherty's watchful eye, but Daugherty had been ready to step away and was looking at a new venture or two, when he crafted the deal with Osburn. In fact, he never completely left the building, having continued to maintain an office on the Point Blank property even while Osburn was at the helm.
Point Blank, located at 1340 Territorial Road, features a full service gun store offering new, used and consignment weapons sales, ammunition and target sales and accessories for gun owners across the region. The club offers a 12-lane, 25-yard long target range capable of handling firearms from a .22-caliber to a 30-ought-6 rifle.
A new snack bar was added just inside the front entrance earlier this year, followed closely by the gun shop and a separate space that can be rented to host parties and other events. Once you leave that area, you walk back into the sports center, where the place features full workout gear including full free weights -- a lot of the old-school free weight equipment -- and a regulation boxing ring with a licensed instructor and boxing coach that you can take lessons from by the hour.
One of the more popular attractions Daugherty has long brought to the community is his authentic Batmobile which can often be seen at the range, and that was one key thing that he retained even after selling the business to Osburn, but now he's got the entire business back and continues to operate there daily for customers and clients of all stripes.