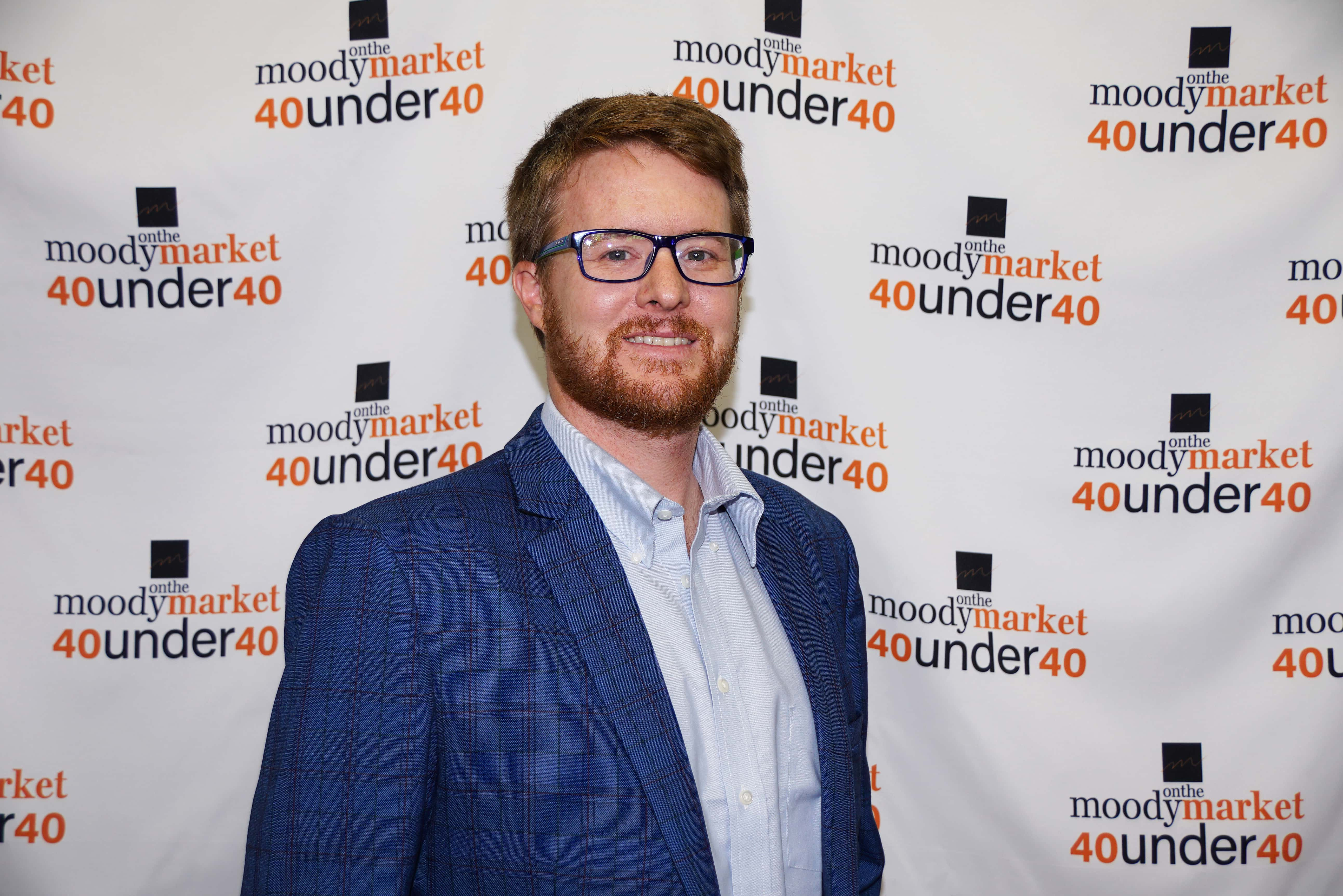 Name
Ryan Cheevers
Company/Organization
Little Red Fern
What Does Your Company/Organization Do?
Little Red Fern is a company focused on digital storytelling to drive engagement towards building up brands: from video marketing and still photography to social media and website design.
Age
39
Accomplishments
Michigan Association of United Ways' "Trailblazer Award" winner in 2018 (as the Marketing Manager with United Way of SW Michigan)
Earning credits on feature films: The Wolf of Wall Street…Dumb and Dumber To…Milk
What else do you hope to accomplish by the age of 40?
Being credited as a Screenwriter for a feature film
Education
Film Studies, Spring Arbor University
Associate of Arts degree, Kalamazoo Valley CC
Residence
St. Joseph MI
Where were you born?
St. Joseph MI
What was your first job?
Personal Intern at Warner Bros. Studios for Academy Award winner, Akiva Goldsman, screenwriter for "The DaVinci Code" and "A Beautiful Mind"
Best advice you ever got?
Keep doing the little things well.  It's the little things that make the biggest difference.
Who inspires you most?
My wife. I started dating her 21 years ago, about 6 months before she was crowned Miss St. Joseph. I'm glad I snagged her when I did, because 21 years later she's still my biggest fan and supporter, which is why I'm inspired every day to go out and do what I love and what makes me happy.
That one thing about you we'd be most surprised to learn.
While working for Red Granite Pictures in Los Angeles, I helped develop the script for Dumb and Dumber To.  I even penned an alternate ending to the movie that the Farrelly Brothers considered, but ultimately declined. Looking back, I'm not sure it would've helped the film 🙂
What do you love to do in your downtime?
Build box forts with my kids
What book are you reading now?
"Good to Great" by Jim Collins
Volunteer activity you love the most.
Creating the marketing for North Pier's annual launch of 415AM, a beer brewed to benefit the Alex Mandarino Foundation, an organization dedicated to funding research for a cure to childhood cancer.
What motivates you to give back to your community?
United Way of SWM has inspired me to give back.
Having worked there, I saw first-hand the amount of need that exists in our community. And the need can come from places we least expect: family members, friends, neighbors.
What Superpower would you most love to have?
The ability to slow down time.  My kids are growing up too fast.
What does this honor most mean to you?
Coming back into this area in my mid-30s, after living in Los Angeles for 11 years, I wasn't sure what I would do in SW Michigan with a film background. Landing at United Way of SWM was the best thing that could've ever happened to me. In almost 3 1/2 years, I got to know the community in a way that most people who live here their whole lives don't get to know. I never would've thought, while driving a Penske truck from LA to St. Joe, almost 4 years ago, that I'd be accepting an honor of this magnitude 4 years later. I've been fortunate to work with some very incredible people at United Way that allowed me to spread my creative wings within the organization and around the community. It's because of them that I'm receiving this award, and for that, I'm supremely honored.