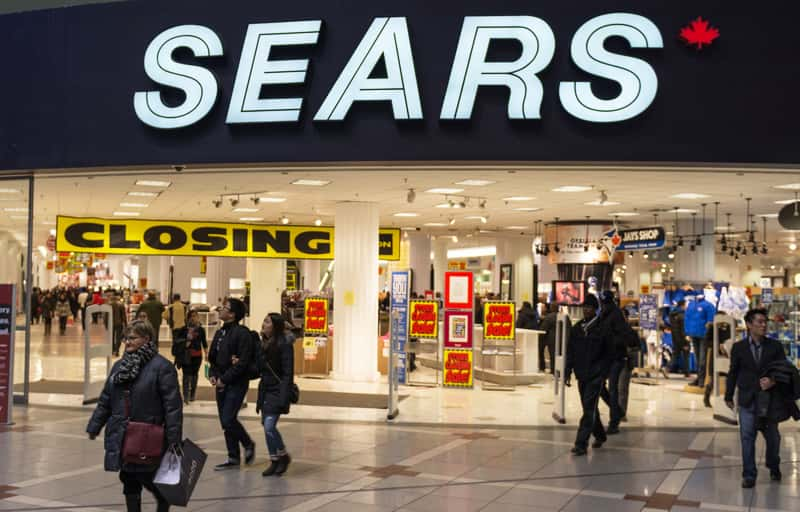 When the more than 100 year old partnership between Whirlpool and Sears was officially dissolved last fall, there were some brief shockwaves through the national media about the impact on both sides of the table. Reality, it was learned last October was that Whirlpool had notified Sears in May of 2017 that they would no longer deliver product to the troubled retailer. Now, just days away from the October 24th announcement last year, the impact of Sears Holding Company's declaration of bankruptcy is being measured on multiple fronts including at Whirlpool.
The Benton Harbor-based appliance giant has confirmed today that Sears bankruptcy will have a very limited impact on Whirlpool's results of operations. As of September 30, 2018, approximately $30 million or 1-percent of Whirlpool's aggregate accounts receivable exposure was related to Sears, and Whirlpool had an immaterial amount of Sears-related inventory. In addition, net sales to Sears represented less than 2-percent of Whirlpool's global net sales.
In the past, when faced with a potential volume reduction from any one particular segment of the trade distribution network, Whirlpool has been able to offset such declines with increased sales through a broad distribution network.
Today, Whirlpool's President of operations in North America Joe Liotine says, "Our products are sold where consumers want to shop with distribution across all big-box retailers, the home-building channel and independent retailers," and adds, "We will continue to provide a great array of product offerings and services that meet consumer needs, offering strong brands that deliver innovation to consumers every day."
Whirlpool goes on to say they do not anticipate this bankruptcy will have any impact on the company's full-year 2018 earnings per share guidance or financial results over the long term, and reports that further updates will be provided on Whirlpool's conference call to discuss third-quarter financial results.
It was a year ago that Sears announced that the inability to reach agreement going forward at that time had led to a decision by Sears Holdings to throw the century-long partnership onto the trash heap saying they would no longer carry any Whirlpool corporation products once all inventory is sold.
Sears was once a dominant force in the retail appliance market, holding 40-percent or more of the market as recently as 16 years ago. That rate had plummeted to barely half that early in 2017. The decision also impacted Kmart appliance sales, because they are owned by Sears Holdings.
With Sears and Kmart closures nationwide multiplying dramatically in recent years with hundreds of stores shuttered forever, Whirlpool CEO Marc Bitzer told Wall Street analysts last year that Sears had fallen to only about 3-percent of global revenue by the fall of 2017. He told analysts on the company's earnings conference call last October, "In terms of impact of shifting that, to be honest it's not a whole lot." While he shied away from how or why the two long term partners had failed to arrive at amenable terms to continue the relationship, Bitzer said that Whirlpool actually informed Sears back in May (of 2017) of their decision to stop providing products to the retailer.
Reality for Sears is that they have been losing market share in the appliance realm to rivals such as Lowe's, Home Depot and Best Buy among others, and now they are going into bankruptcy proceedings.