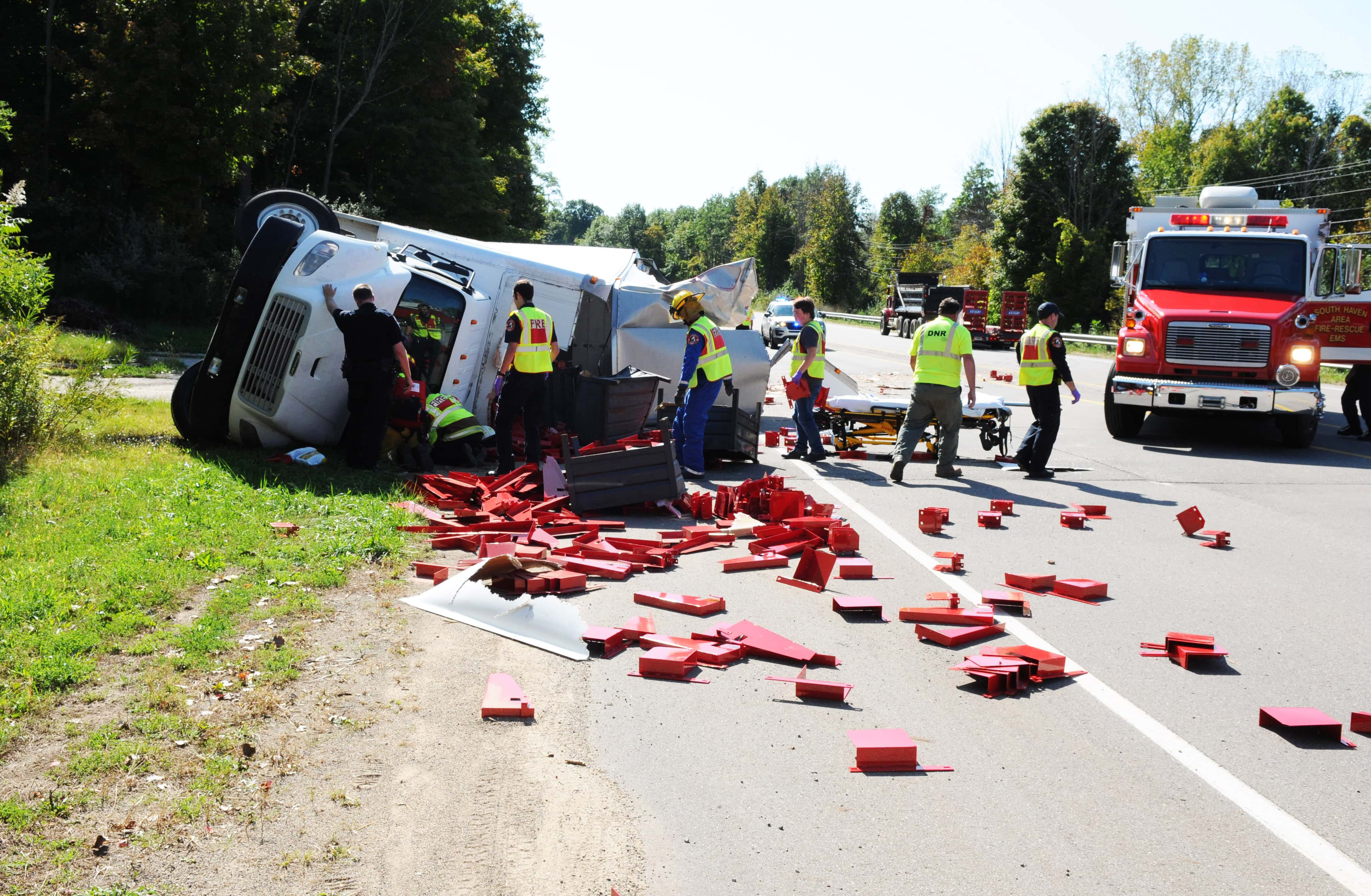 An accident involving a semi hauling heavy metal parts resulted in those parts ripping through the roof of the trailer as the truck was flipped onto its side in a crash along Blue Star Highway in South Haven Township this afternoon.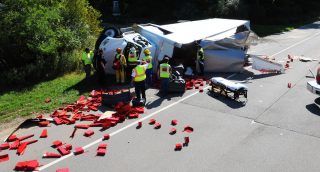 South Haven Area Emergency Services responded to reports of a two-vehicle accident on Blue Star near the Black River bridge in South Haven Township around 1:40 this afternoon, Tuesday, October 8th, 2019.
The driver of the semi that flipped onto its side needed to be extricated by first responders with special tools.
Authorities say that the semi was northbound when it apparently swerved to avoid another truck pulling a trailer that was entering the highway. The semi struck the trailer, went out of control and slid on its side spilling a load of heavy metal items, that literally ripped through the roof of the trailer as it skidded along the highway.
The driver of the semi as taken by ambulance to Bronson-South Haven Hospital after being extricated by first responders on the scene. There was no indication which company the semi was hauling parts for when the incident occurred.
The accident remains under investigation by the South Haven Police Department at this time.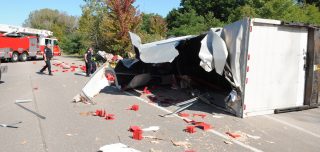 Photos of the incident accompanying this story on Moody on the Market are courtesy of Tom Renner.