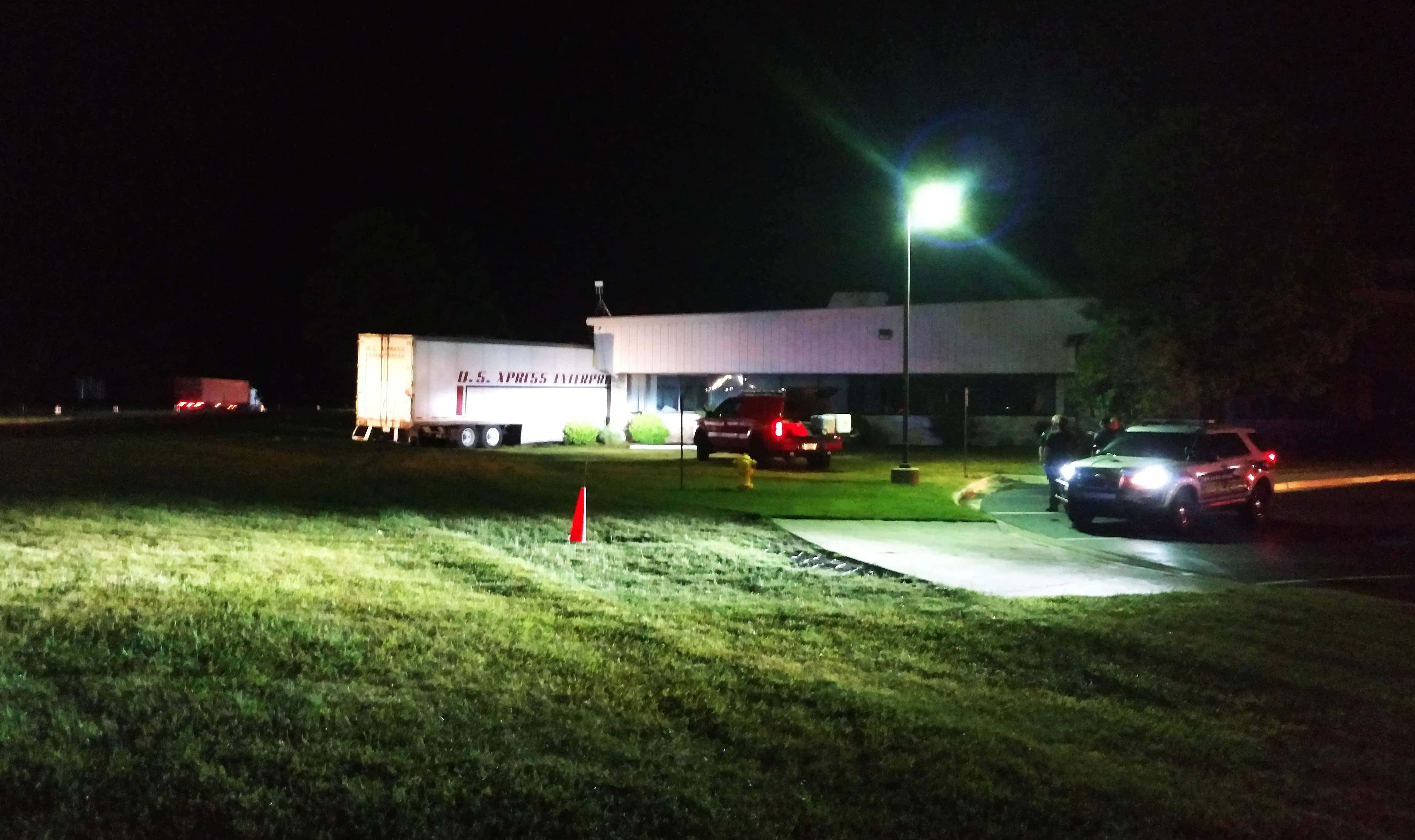 Anybody who has ever had the misfortune of a blowout at high speeds on the interstate can relate to the fear facing a semi driver early this morning traveling the I-94 corridor in Watervliet. A blown tire sent the man's semi reeling across 30 feet of lawn and directly into the front of the sprawling Lane Automotive building just off of Exit 41.
Police say that the cab of the truck from U.S. Xpress Enterprises pierced the building, but there were no major injuries in the early morning crash which happened shortly before 3am.
U.S. Xpress Enterprises is based out of Chattanooga, Tennessee and is one of the largest fleet operators in the nation. The company has been in business for more than 30 years and prides itself on its safety record.
Due to the hour of the crash, authorities say there was nobody in that part of the building at the time of the accident on the eastbound interstate highway at the Watervliet interchange.
Lane Automotive is located at 8300 Lane Drive and is one of the nation's largest providers of high performance auto parts for the racing industry, hobbyists and classic car fans.
The photo accompanying this story on Moody on the Market.com is courtesy of Ray Gustafson from Mid-West Family Broadcasting.