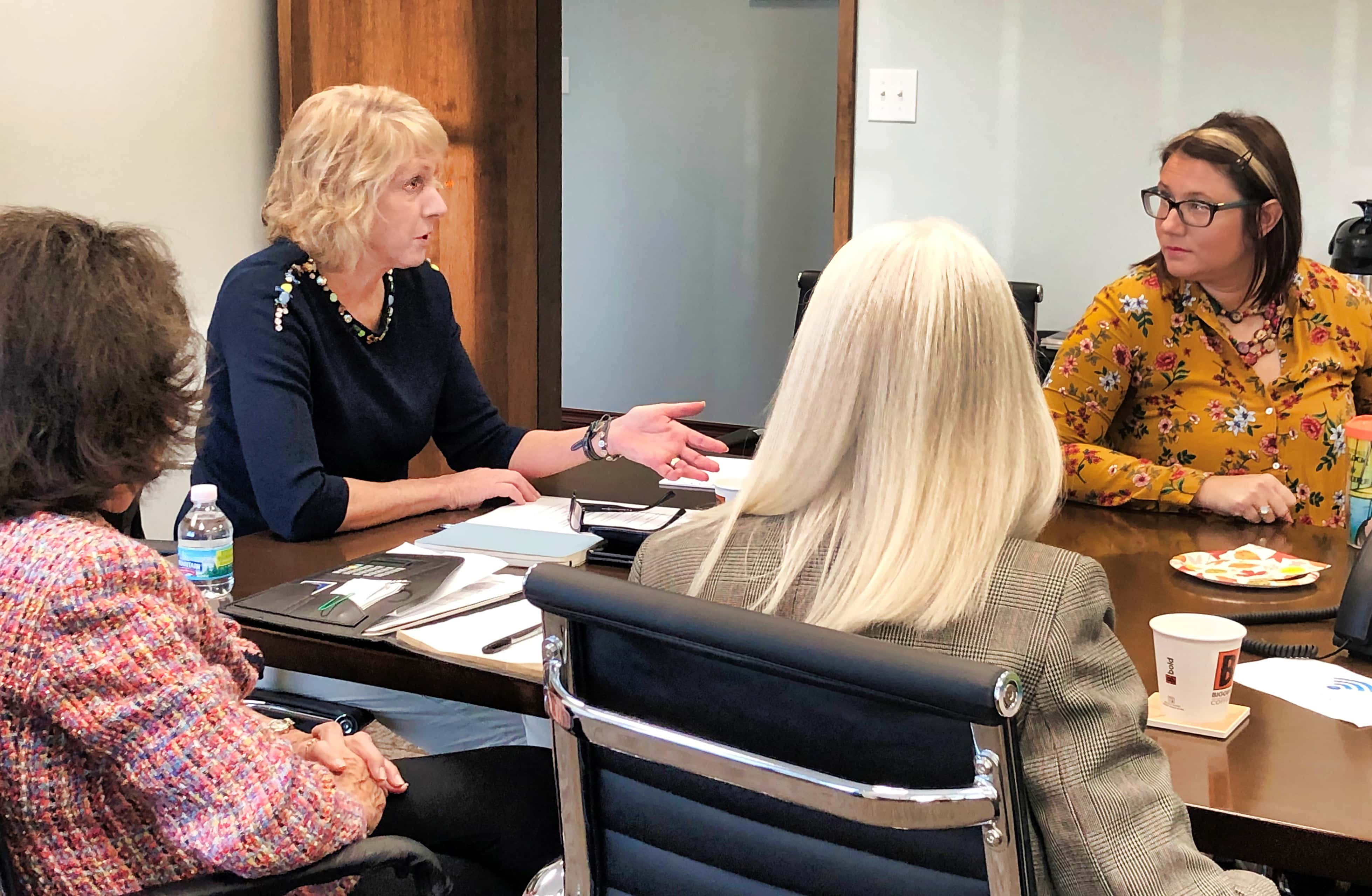 With Michigan one of the top five states for women launching their own business enterprise, State Senator Kim LaSata encouraged her fellow Michigan State Senate colleagues to pass a resolution recognizing the month of October 2019 as Women's Small Business Month. On Tuesday, those same colleagues unanimously adopted her Senate Resolution 86 formally marking October 2019 as Women's Small Business Month and encouraging residents to support women-owned small businesses.
She didn't take long to follow her own path, as the Senator this morning proceeded to host her own Roundtable Discussion featuring women from around Michigan's Great Southwest who are small business owners themselves.
LaSata told those in attendance, "Michigan is one of the top five states for women to start a small business and is home to more than 29,000 women-owned small businesses that provide jobs to over a quarter-million people."
The Bainbridge Township Republican said after her roundtable affair, "I was honored and humbled to have met with such strong leaders from our Southwest Michigan community and to discuss the important role women-owned businesses play in our state and economy."
Lasata adds, "I look forward to continuing this dialogue and working together to increase opportunities for women in business and aid in the enhancement of entrepreneurial development across our state."
There was no immediate indication as to which issues were on the docket at the forum today, or how many attended, although a photo shared by LaSata shows at least nine business women holding a copy of the Senate Resolution passed earlier in the week.