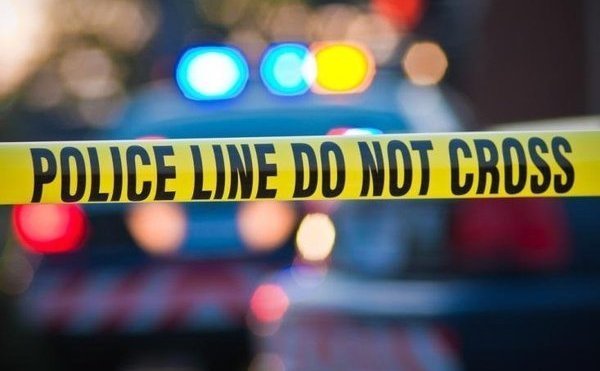 Looks like a couple of serial thieves went back to the well one too many times last week, as police caught up with them trying to break into storage units near Lake Doster in Allegan County, outside of Plainwell. It was just one of nearly a dozen burglaries across three counties over the past several months according to State Police at the Wayland Post.
Detective Sgt. Bryan Fuller says that his post, working in conjunction with the Barry Township Police, Barry County Sheriff's Department and the Allegan County Sheriff's department had been investigating multiple storage unit burglaries over the last several months when they caught two people early on the morning of April 19th in the act of breaking into units in Allegan County. They were not arrested at that time due to restrictions at local jails during the pandemic.
The investigation, however, continued and last Friday, the two were contacted again after committing another burglary at a Hastings storage unit. Fuller says that in total they are believed to be responsible for multiple burglaries of storage units in Allegan, Barry and Calhoun Counties.
The Barry County Prosecutor's office authorized charges against 36 year old Terri Vantuinen of Battle Creek and 38 year old Eric Morgan also of Battle Creek, on charges of Criminal Enterprise and Conspiracy and both are being held in the Barry County Jail.
Troopers from the Michigan State Police conducted a search warrant at their residence and recovered several thousand dollars of suspected stolen property including guns, ammunition, jewelry, furniture, electronics, tools and sporting gear. The property is still in the process of being catalogued at this time.
Fuller says anyone who discovers that their storage unit has been burglarized can contact the Wayland Post at 269-792-2213 to determine if their stolen property has been recovered. However, due to the shelter-in-place order, it is very likely that property has been recovered from storage unit burglaries not yet discovered or reported. Police are asking everyone to contact local authorities to make any report should they discover a burglary at their rented storage units. They also encourage anyone who discovers a lock on a unit that is not theirs to contact police before venturing into it.
Those who have already filed a police report will be contacted to identify property once it has been properly processed.
The two reportedly targeted these storage units, if not more:
Mid-Lakes Mini Storage in Delton of Barry County
Gun Lake Discount Storage in Wayland of Allegan County
Wayland South Self Storage in Wayland of Allegan County
Hastings Storage in Hastings of Barry County
Clear Lake Storage in Dowling of Barry County
Riverfront Storage & Sons of Hastings in Barry County
M&M Storage of Shelbyville in Allegan County
Lake Doster Mini Storage of Plainwell in Allegan County
Lakeridge Self Storage of Middleville in Barry County
Tires 2000 Storage Units of Middleville in Barry County
West Point Corner Storage of Battle Creek in Calhoun County
Fuller says the investigation is ongoing.