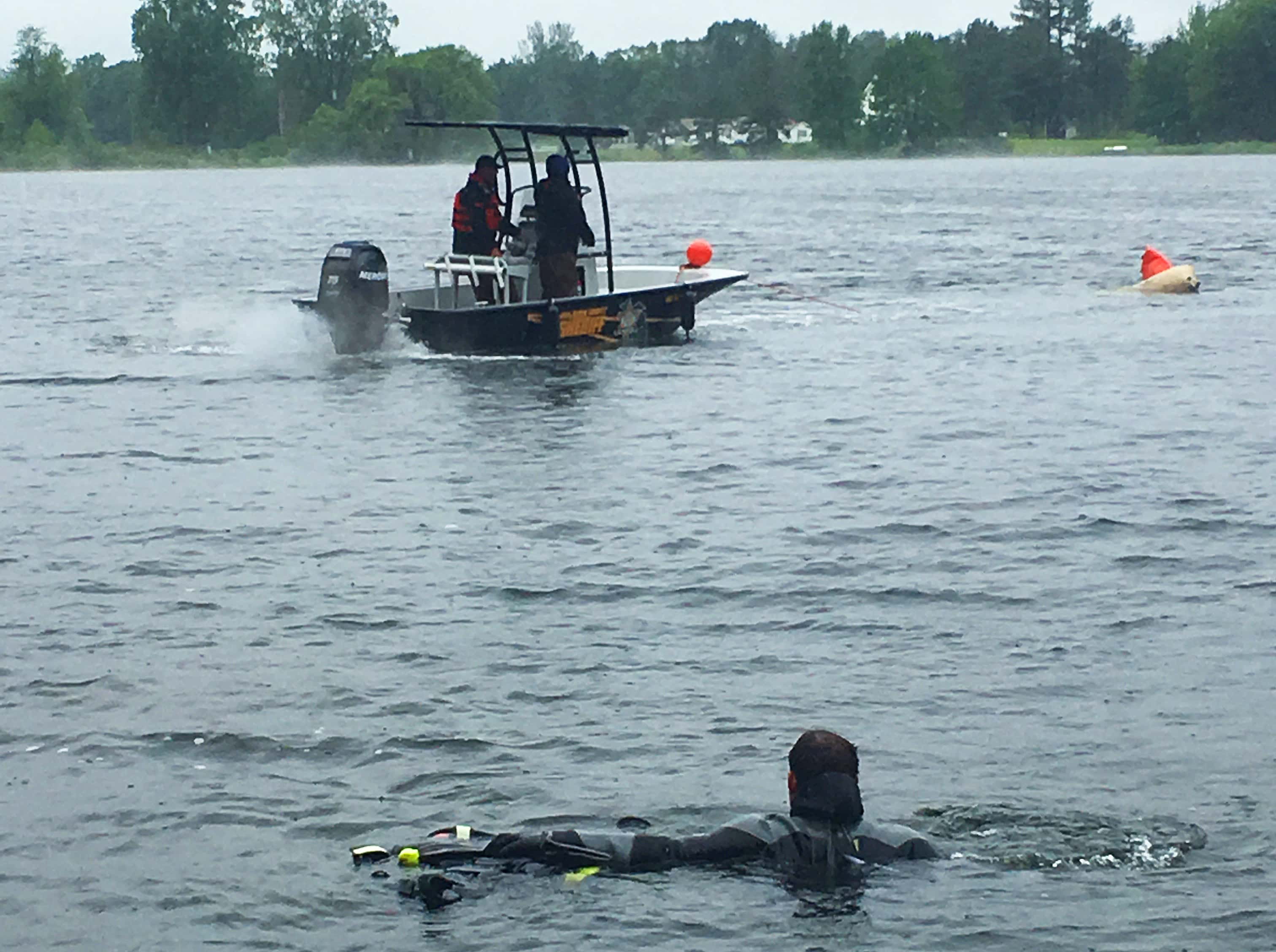 Several police dive teams in the region could have a future beyond retirement in the sunken boat recovery and salvage business based on their performance this past week.
Van Buren County Sheriff Daniel Abbott says that his Van Buren County Dive Team joined forces with the Allegan County Dive Team to successfully return a scuttled pontoon boat to the surface and tow it to shore following an accident that occurred over the Memorial Day weekend.
Abbott says that his Marine Division officers were called out on Saturday, May 25th to the scene of an accident on the waters of Lake Brownwood northwest of Paw Paw. In that incident, a 16-foot Duffy Cat pontoon sank in roughly 36-feet of water while being operated by the owner and some friends. The electric boat, operated by six batteries and an electric motor, sank that day, but fortunately nobody on board was injured and all made it safely back to shore.
Last week, during a joint Dive Team training dive on that site by both the Van Buren and Allegan County Dive Teams, the pontoon boat was recovered when the divers successfully deployed lift bags under the boat and floated it back to the surface where it was then pulled to shore and turned over to the owner.
Abbott says his crews discovered that the pontoon floats had developed leaks and had been filling with water prior to the fateful journey on the Memorial Day holiday weekend.
The photo accompanying this story on Moody on the Market is courtesy of the Van Buren County Sheriff's Marine Division Dive Team.