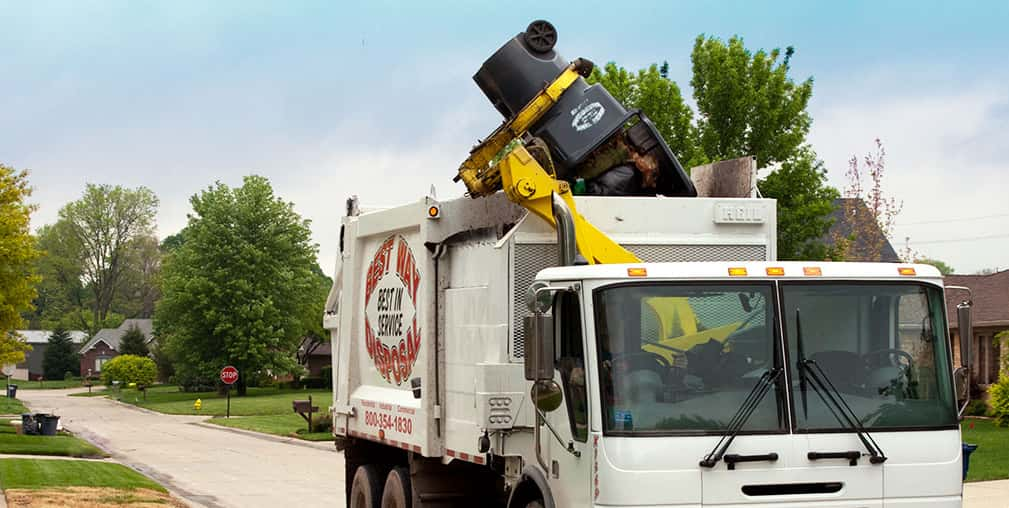 If the St. Joseph City Commission concurs with the city's Public Works Director Tom MacDonald and other staff members, residents can expect to continue to see Best Way Disposal handling trash pickups, sustainables recycling and more in the community for the next five years.
The Commission will be asked to approved a 5-year contract extension for the Watervliet vendor which has handled the weekly collection of waste, bi-weekly collection of recyclable materials, weekly special collections arranged through the city, and cardboard recycling within the downtown area since April of 1999.
At a February 26th study session, MacDonald had been instructed by the City Commission to negotiate a favorable renewal rate for the residential rubbish collection contract which expires at the end of June.
MacDonald says that the city's prices "are already on the low end for communities," and Best Way has offered a 1.7-percent increase on the current year's rates, with the second through fifth years of the contract based on the Consumer Price Index with a cap of 3-percent.
MacDonald cautions that the "greatest unknown" in the future is recycling. He tells commissioners in a memo on the subject, "The cost that must be paid to a processor to accept recycling has increased significantly due to market conditions," adding, "The contract proposes that the current cost become the baseline and the city would be charged the actual amount attributed to increases in the processing fee, or would benefit from reductions from the current cost." The current cost for recycling is $95-per ton and last year Best Way collected approximately 600 tons of recycling from the city of St. Joseph.
MacDonald says that the city's Sustainability Team would monitor recycling costs and would have the ability to suggest tweaks to the city's recycling plan going forward.
Based on community-wide feedback and the city's experience, MacDonald says that the city's staff believes the community has received excellent service and is recommending the Commission approve the contract extension. That will be taken up at tonight's St. Joseph City Commission meeting, and if approved the extension would begin July 1st of this year and run through June 30th of 2024.