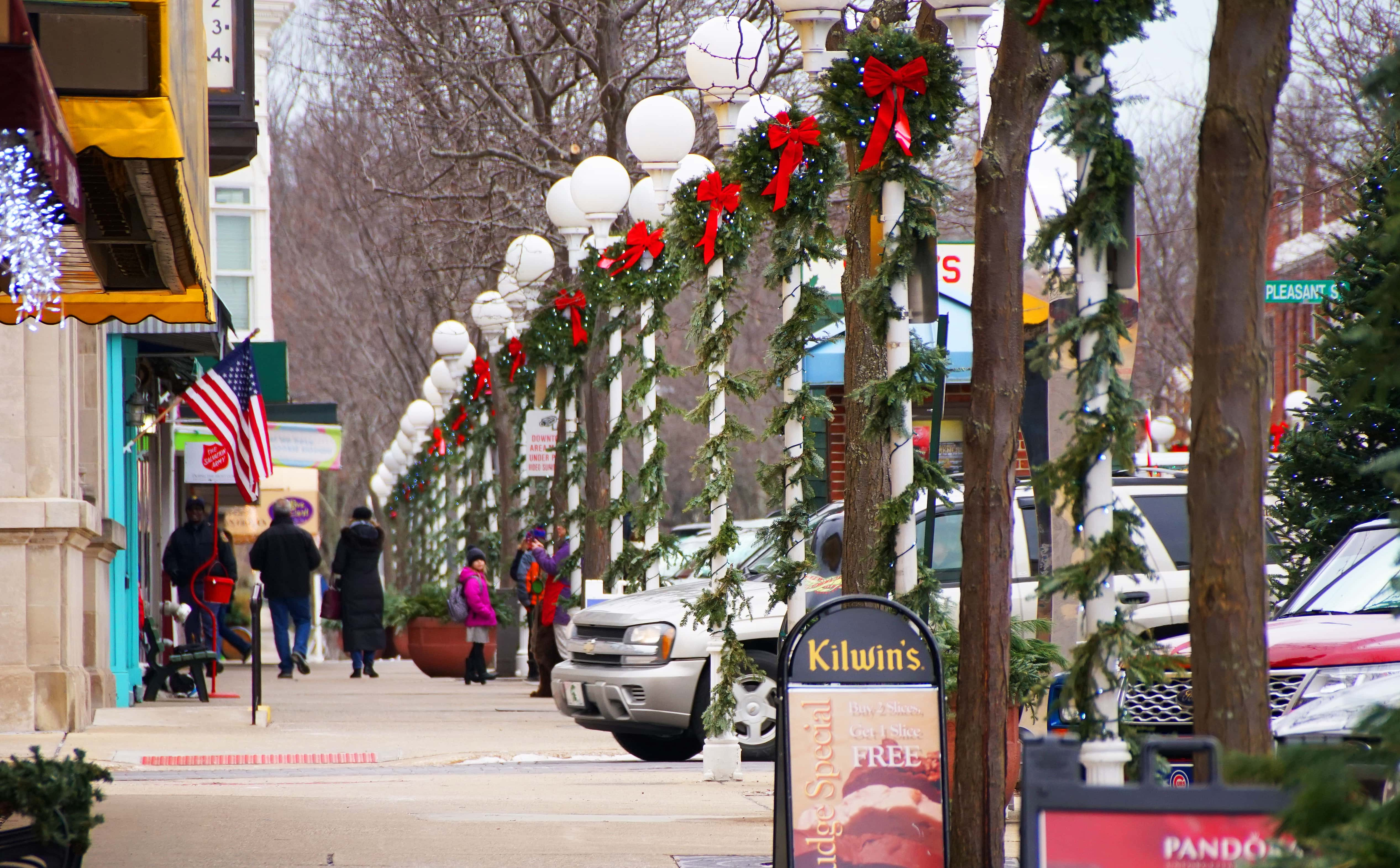 Your holiday stroll through the streets of downtown St. Joseph's central business district will have a musical accompaniment this season if St. Joseph Today's request is approved by the St. Joseph City Commission this evening.
St. Joseph Today Executive Director Amy Zapal delivers her quarterly update to the City Commission tonight and in addition will request to amend her previously approved Window Wonderland special event application to allow St. Joseph Today to place speakers on light poles in the downtown area and play holiday music publicly throughout the holiday shopping season.
The Window Wonderland event is slated for Friday, December 6th, and Zapal will ask the city to approve the placement of the speakers and the playing of seasonal music piped through the downtown district with the assistance of TPC Technologies.
The music would begin the day of the event on December 6th and run through December 25th, playing each day from 11am until 8pm.
Window Wonderland is an inaugural event from St. Joe Today that is scheduled to follow the annual Light up the Bluff ceremonies on the evening of Friday, December 6th.
Light Up the Bluff will transform Lake Bluff Park dramatically when the mayor flips the switch at dusk and a million lights twinkle on the community tree and holiday-themed displays running the full length of the linear bluff park overlooking Lake Michigan.
Following the tree lighting, visitors can stroll downtown and enjoy the Window Wonderland event. In that event, dozens of store fronts will participate in what Zapal says is an inaugural holiday window decorating event from 7 until 8:30pm. She says, "Gift hunters will appreciate the unique selections, special prices, and festive shopping atmosphere that evening and throughout December."
She's hopeful that the holiday atmosphere will get the extra musical boost with approval from the St. Joseph City Commission at City Hall tonight.
*****Update****
The city commission granted approval in a unanimous vote.