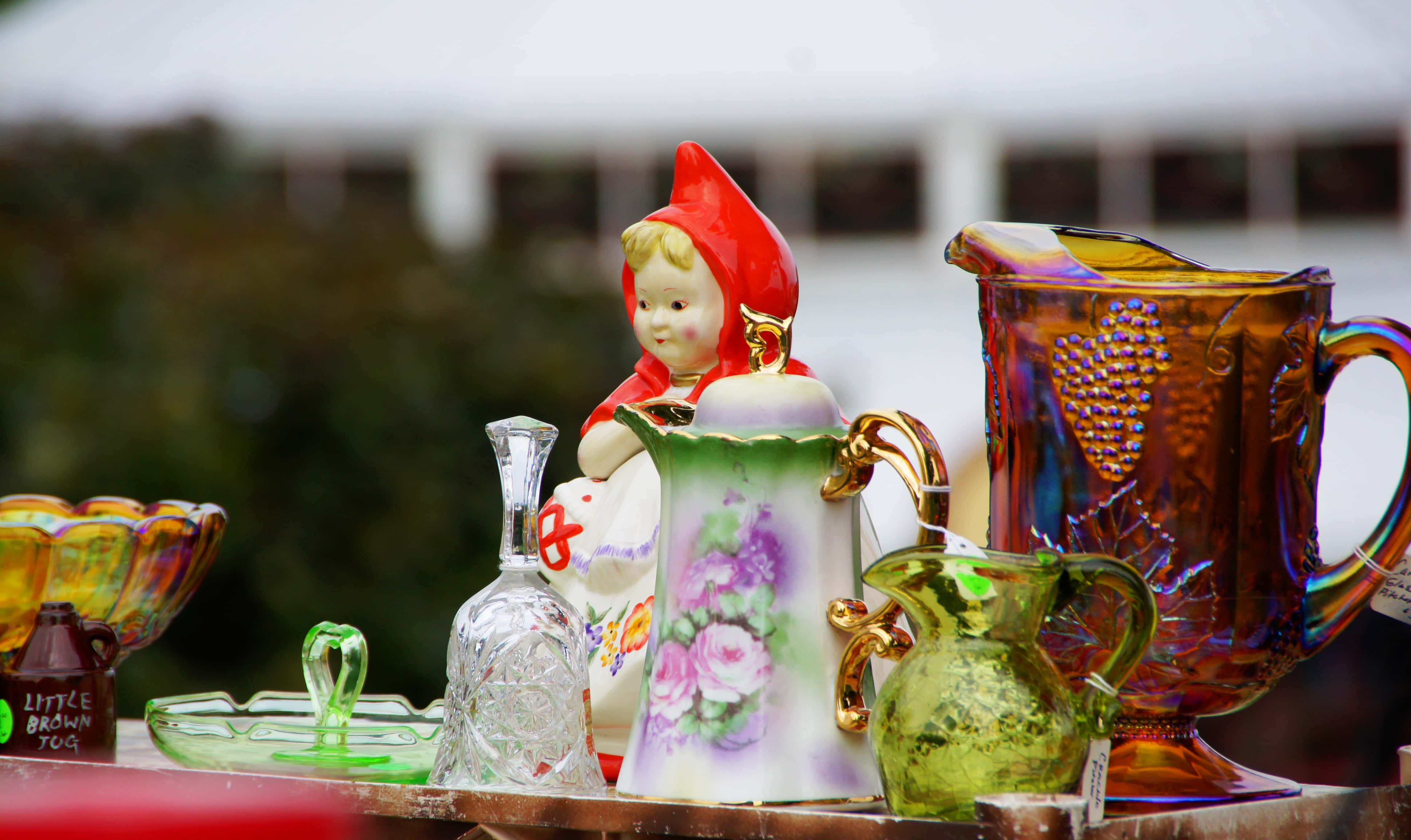 While it can be fun to pile into the car on a Sunday afternoon and wend your way from town to town in search of out of the way antique stores and yard sales, the team at St. Joseph Today has become adept at bringing you the far more comprehensive and decidedly more compact option of strolling the Lake Michigan bluff with multiple antiques and collectibles dealers all in one stretch, and the new season begins in a few short weeks.
Amy Zapal, Executive Director of St. Joseph Today will be the first to tell you that the premier place to find antiques and collectibles in Southwest Michigan continues to be in St. Joseph on the first Sunday of the month, from May through October. It's the popular Antiques on the Bluff series, and it returns on Sunday, May 5th from 10 am to 5 pm, when vendors will sell their treasures along the tree-lined Lake Bluff Park overlooking Lake Michigan.
Zapal says, "We are taking vendor registrations now," and notes, "Although there are dozens of booths, remaining space is limited for the June, July, August and September shows. This is a particularly good year to participate since two of the six Sundays fall on major holiday weekends when larger crowds flock to town." Show dates are May 5th, June 2nd, July 7th, August 4th, September 1st and October 6th.
Zapal says merchandise is limited to antiques, vintage pieces and collectibles. Reproductions, modern crafts or new merchandise are not allowed in the show. She asks that interested vendors contact Daniele at 269-985-1111 or daniele@stjoetoday.com.
Dealers may be asked to provide a photograph of representative merchandise before a booth area is assigned. Vendors also will need a Michigan Sales Tax ID in order to participate. Information about obtaining a tax ID is available at michigan.gov/taxes.
Antiques on the Bluff is one of several reasons to visit St. Joseph on Sundays. After viewing the booths, visitors can walk to nearby downtown shops, restaurants, family attractions, beaches and parks along the riverfront. Zaapl says, "Starting on June 23rd, our municipal band also performs free concerts on Sunday afternoons and evenings."
St. Joseph Today is a membership-based 501(c)(3) nonprofit organization, dedicated to developing and promoting events and businesses in St. Joseph, and its surrounding communities. For more information about upcoming events, you can visit online at stjoetoday.com or through facebook.com/stjoetoday.