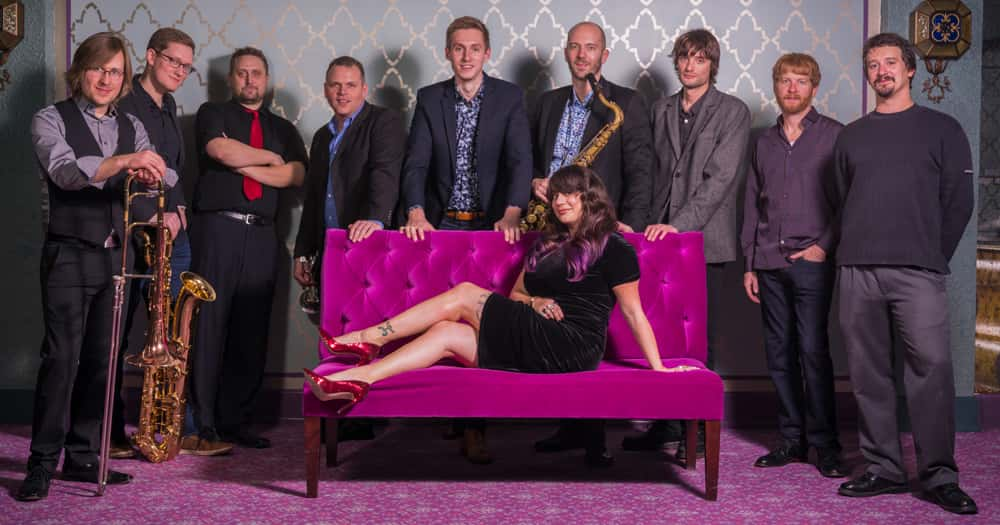 The Southwest Michigan Symphony Orchestra will be filling the Shadowland Pavilion with the sounds of local artists with Summerfest 2019.
The event, taking place Saturday, July 20, will have 12 beer vendors, six wine vendors, food trucks, and bands and singers performing throughout the afternoon and evening.  Gates open at 4 p.m., with the Andrew Fisher Quartet playing at 5 p.m., followed by the talented performers of R-E-S-P-E-C-T 2 at 7:30 p.m.
The Andrew Fisher Quartet(AFQ) is a neo-soul jazz group from Michigan. They specialize in bending traditional genres such as soul, funk, R&B, Motown and more while using the language of improvisation and jazz. Since being formed in 2015, AFQ showcases their unique takes on well-known songs and catalogs.
R-E-S-P-E-C-T 2 is the sensational journey of women in music from the 1960s to present day. The event will be hosted by sensational 8-piece ensemble band, The Big Payback, with performances by an all-female ensemble comprised of community artists and members of local bands.
Artists include Andrea Deleon as Sharon Jones,  Kecia Deroly as Aretha Franklin,  Candice Elders as Amy Winehouse, Megan Francis as Blondie,  Meredith George as Ann Wilson,  Nikki Gauthier as Stevie Nicks, Carina Kanzler as Adele, Jenna Mammina as Bonnie Raitt, Yolonda Lavender as Lauryn Hill, and Leah Tirado as Gloria Estefan.
The Big Payback is an award-winning funk/rock/R&B band featuring soulful vocals and a smoking horn section.  Mixing "ambitious original tunes that challenge even the most talented instrumentalists" with classic covers, the band's live show never fails to get the crowd dancing.
Tickets are $20, $25 the day of, and can be purchased at SMSO.org or by calling 269-982-4030.
Beer vendors include: Anheuser-Busch, Silver Harbor Brewing Co, Oskar Blues Brewery, Perrin Brewing Co, Sierra Nevada Brewing Co, Round Barn Brewery, Maplewood Brewery,  Virtue Cider, Cigar City Brewing Co, Saugatuck Brewery, New Belgium Brewing Co, and Goose Island Brewery.  Wines include a selection of Old World wines, New World wines, selections from the Lake Michigan College vintners program, White Pine Winery, and Lazy Ballerina Winery.
Food truck vendors include Pig Out on the Fly, Woodstock & Grill – Pizza, and Lake and Farmer.