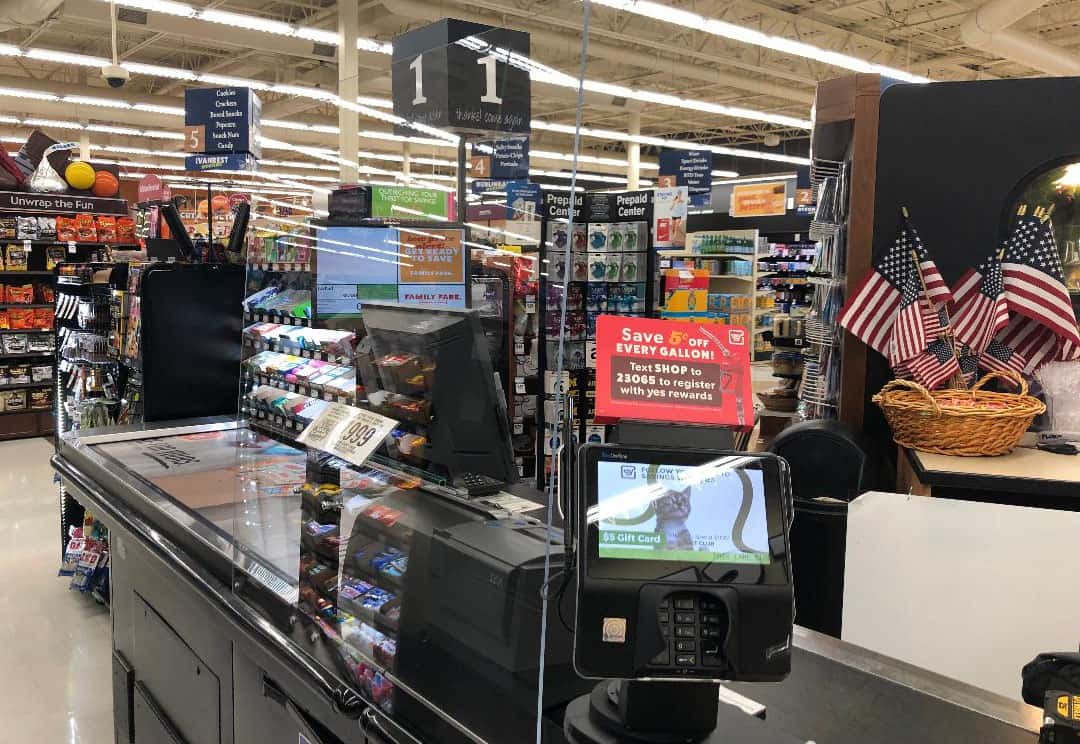 In the new age of safety protection spawned by the coronavirus, SpartanNash has made the decision to install point-of-sale sneeze guards in all of their retail stores, pharmacies and fuel centers which includes Martin's Super Markets and Family Fare in Michigan's Great Southwest.
SpartanNash announced today they have begun installing 1,420 of the 36-inch square, clear plexiglass sneeze guards at their 155 corporate-owned retail stores, pharmacies and Quick Stop fuel centers as an added measure of safety for their family of associates and store guests. Every cashier station, deli counter, pharmacy, customer service counter and Quick Stop fuel center checkout will have the added safety measure installed by April 3, 2020.
The sneeze guards are made from plexiglass and are more impact resistant than glass, while retaining similar optical qualities. These sanitary barriers are easily sanitized using non-abrasive cleaners. In keeping with SpartanNash's commitment to adhering to the Centers for Disease Control and Prevention (CDC) guidelines while redoubling its sanitation and cleaning procedures, the sneeze guards will be sanitized at least every 30 minutes.
Tom Swanson, SpartanNash's EVP and General Manager, Retail Operations says, "As we navigate these uncertain times, our company has two top priorities: the well-being and safety of our family of associates, customers and communities; and supporting health officials and government leaders to contain the virus." Swanson concludes, "We have been a trusted provider of grocery products for more than 100 years, and we take this responsibility very seriously. The sneeze guards are an added measure of safety for our associates and customers. Our teams are working diligently to get them installed as quickly as possible."