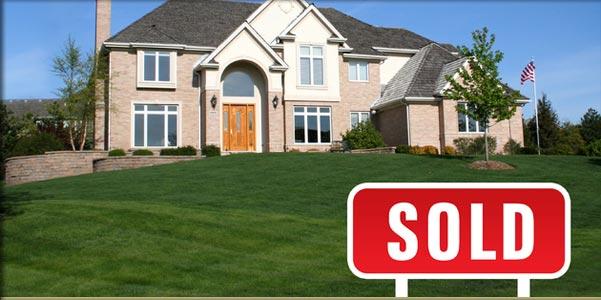 The steady mantra for most of calendar year 2019 in the local housing market of Michigan's Great Southwest was "shrinking inventory and record-setting prices," and December was no different. For the year as a whole, however, the strong trends of recent years continued according to Southwestern Michigan Association of Realtors Executive Alan Jeffries.
Jeffries says, "Our housing market has been robust since 2016 and 2017 when both year-end numbers of houses sold broke records, along with total dollar volume and average and median selling prices. The previous peak year was 2006 and is used as the start of our year-over-year comparison."
Jeffries reports, "At the end of 2017, the number of houses sold peaked at 3,733. With the declining inventory of houses available for sale, the number of homes sold at the end of each year dropped to 3,591 in 2018 and 3,607 in 2019, which is a difference of 16 houses. Both years mirrored each other with six months (May through October) having over 300 houses sold each month."
The end of the year average and median selling prices set record prices each year, starting in 2016 through 2018. Then, 2019 ended with prices soaring even higher. The year-to-date average selling price in 2019 was $240,525 compared to $233,748 in 2018.  The year-to-date median selling price in 2019 was $179,000 compared to $165,000 in 2018.
As a result, the end of the year total dollar volume has now set records each year over the last two. In 2019, the end of the year total dollar volume at $867,817,204 was 3-percent higher than the volume set in 2018 of $839,392,514.
Looking at just December of 2019 in comparison to December of 2018, home sales were down 6-percent in December 2019 (254 homes sold versus 269 a year ago).
Despite the softer sales market volume, the average selling price increased 8-percent to $252,183 from $234,139 in December of 2018. The median selling price rose 7-percent to $ 176,000 from $163,900 in December of 2018. Both selling prices set new records for December in the year-over-year comparison.
The increase in selling prices pushed the total dollar volume up 2-percent from December of 2018, while fewer houses were sold ($64,054,495 vs. $62,983,647). The total dollar volume also set a new record.
The median price is the price at which 50% of the homes sold were above that price, and 50% were below.
The inventory of houses for sale dropped 9-percent below that in December of 2018 (1,176 vs. 1,295). At 1,176 houses, the market had a 4.7-months supply of homes for sale compared to 5.8 in November. In December of 2011, by comparison, the market had a 12.7-months supply with 2,461 houses for sale.
The number of bank-owned or foreclosed homes as a percentage of all transactions increased slightly to 4-percent in December from 3-percent in November. The highest percentage ever in the month of December was 45-percent, set in 2009.
Locally, the mortgage rate decreased slightly to 3.756 from 3.808 in November. Last year in December, the rate was 4.718.  Nationally, the Freddie Mac mortgage rate in December also increased slightly to 3.74 from 3.68 for a 30-year conventional mortgage.
According to the National Association of Realtors, existing-home sales grew in December, bouncing back after a slight fall in November. Although the Midwest saw sales decline, the other three major U.S. regions reported meaningful growth last month.
Total existing-home sales, which were completed transactions that include single-family homes, townhomes, condominiums, and co-ops, increased 3.6-percent from November to a seasonally-adjusted annual rate of 5.54 million in December. Additionally, overall sales took a significant bounce, up 10.8-percent from a year ago (5.00 million in December 2018).
On a full-year basis, total existing-home sales ended at 5.34 million, the same level as in 2018, as sales in the South region (+2.2-percent) offset declines in the West (-1.8-percent) and Midwest (-1.6-percent), as the Northeast remained unchanged.
Lawrence Yun, Chief Economist for the National Association of Realtors, says home sales fluctuated a great deal last year, noting, "I view 2019 as a neutral year for housing in terms of sales," adding, "Home sellers are positioned well, but prospective buyers aren't as fortunate. Low inventory remains a problem, with first-time buyers affected the most."
The median existing-home price for all housing types in December was $274,500, up 7.8-percent from December of 2018 ($254,700), as prices rose in every region. November's price increase marks 94 straight months of year-over-year gains. Yun says, "Price appreciation has rapidly accelerated, and areas that are relatively unaffordable or declining in affordability are starting to experience slower job growth," and concludes, "The hope is for price appreciation to slow in line with wage growth, which is about 3-percent."
Regionally, median home prices in all regions increased from one year ago, with the Midwest region showing the strongest price gain. Existing-home sales decreased 1.5-percent in the Midwest to an annual rate of 1.30 million, which is up 9.2-percent from a year ago. The median price in the Midwest was $208,500, a 9.2-percent jump from last December.
First-time buyers were responsible for 31-percent of sales in December, moderately down from the 32-percent seen in both November and in December of 2018. The National Association of Realtors'  2019 Profile of Home Buyers and Sellers – released in late 2019 – revealed that the annual share of first-time buyers was 33-percent.
Individual investors or second-home buyers, who account for many cash sales, purchased 17-percent of homes in December of 2019, up from both 16-percent in November and 15-percent in December of 2018. All-cash sales accounted for 20-percent of transactions in December, unchanged from November and down slightly from 22-percent a year ago in December of 2018.
Nationally, the total housing inventory at the end of December totaled 1.40 million units, down 14.6-percent from November and 8.5-percent from one year ago (1.53 million). Unsold inventory sits at a 3.0-month supply at the current sales pace, down from the 3.7-month figure recorded in both November and December 2018. Unsold inventory totals have dropped for seven consecutive months from year-ago levels, taking a toll on home sales.
Yun says conditions for buying are favorable and will likely continue in 2020, suggesting, "We saw the year come to a close with the economy churning out 2.3 million jobs, mortgage rates below 4-percent and housing starts ramp up to 1.6 million on an annual basis," he said. "If these factors are sustained in 2020, we will see a notable pickup in home sales in 2020."
Vince Malta, President of the National Association of Realtors, and broker at Malta & Co, Inc. in San Francisco says, "NAR is expecting 2020 to be a great year for housing," and adds, "Our leadership team is hard at work to secure policies that will keep our housing market moving in the right direction, like promoting infrastructure reform, strengthening fair housing protections, and ensuring mortgage capital remains available to responsible, mortgage-ready Americans.
The numbers reported for local sales include residential property in Berrien, Cass, and the westerly 2/3rds of Van Buren Counties and should not be used to determine the market value of any individual property. If you want to know the market value of your property, please contact your local Realtor.
The Southwestern Michigan Association of Realtors, Inc. is a professional trade association for real estate licensees who are members of the National Association of Realtors and ancillary service providers for the real estate industry in Berrien, ,Cass, Van Buren and Allegan Counties.  The Association can be contacted at 269-983-6375 or through their website at www.swmar.com.