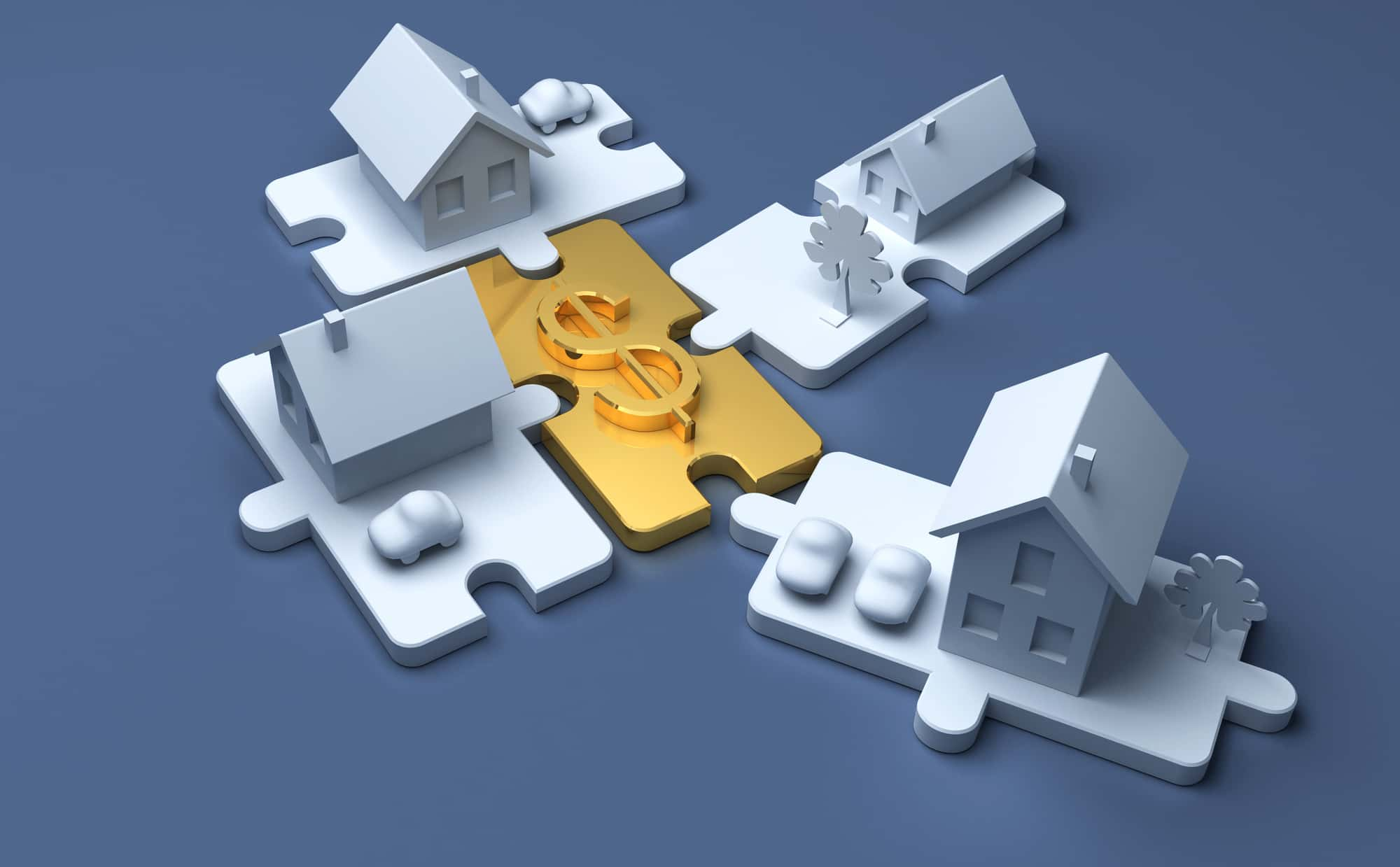 If anybody tells you that the pre-holiday season is a less than stellar time to buy or sell a house in Michigan's Great Southwest, just point them to last month's statistics generated by the Southwestern Michigan Association of Realtors.
In fact, Association Exec Alan Jeffries says, "We found that the chilly winds and the looming holiday season did not dampen the November housing market in Southwest Michigan. Year-to-date, total dollar volume, and both average and median selling prices in November set records in the year-over-year comparison since 2006, surpassing those set in 2018." that came despite the number of houses selling in November, at 277, ended the six months of continued monthly sales above 300 houses.
Nevertheless, Jeffries notes, "Home sales in November were up 4-percent from November 2018 (277 vs. 266). Year-to-date sales were within 1-percent from 2018 (3,353 vs. 3,322). The year-to-date sales in October 2017 still hold the record at 3,167 houses sold."
The average selling price last month, November 2019, for houses sold in Southwest Michigan fell 8-percent to $232,817 from $253,290 in the same month last year, November of 2018. Year-to-date, however, the average selling price has set a new record, increasing 3-percent ($239,617 vs. $233,720).
The November median selling price was $174,500 compared to $178,250 in November 2018. Also, setting a new record, for year-to-date, the median selling price at $179,210 increased 9-percent over the median selling price of $165,000 in 2018.
The median price is the price at which 50% of the homes sold were above that price, and 50% were below.
The total dollar volume in November 2019 dropped 4-percent from November 2018 ($64,490,436 vs. $67,375,183). Year-to-date, the total dollar volume, setting a new record, rose 3-percent over November 2018 ($803,437,746 vs. $776,417,966).
This is all in the face of decreasing inventory. The inventory of houses for sale dropped 6-percent below that in November 2018 (1,451 vs. 1,539). At 1,451 houses, the market had a 5-months supply of homes for sale compared to 6.7 in October.  By way of comparison, in November of 2010, the market had a 15.8-months supply with 3,158 houses for sale.
The number of bank-owned or foreclosed homes as a percentage of all transactions increased slightly to 3-percent in November. The highest percentage in a month of November was 36-percent in 2010.
Locally, the mortgage rate decreased slightly to 3.808 from 3.871 in October. Last year in November, the rate was 5.017. Nationally, the Freddie Mac mortgage rate in November also decreased slightly to 3.68 from 3.78 for a 30-year conventional mortgage.
According to the National Association of Realtors, existing-home sales in America fell in November, taking a small step back after October's gains. The Northeast and Midwest both reported growth last month, while the South and West saw sales declines.
Total existing-home sales, which were completed transactions that include single-family homes, townhomes, condominiums, and co-ops, decreased 1.7-percent from October to a seasonally-adjusted annual rate of 5.35 million in November. However, sales are up 2.7-percent from a year ago (5.21 million in November 2018). Lawrence Yun, Chief Economist for the National Association of REaltors says the decline in sales for November is not a cause for worry, adding, "Sales will be choppy when inventory levels are low, but the economy is otherwise performing very well with more than 2 million job gains in the past year."
The median existing-home price for all housing types in November was $271,300, up 5.4-percent from November 2018 ($257,400), as prices rose in all regions. November's price increase marks 93 straight months of year-over-year gains.
Regionally, existing-home sales increased at the strongest pace in the Midwest at 2.3-percent to an annual rate of 1.32 million, up 1.5-percent from a year ago. The median price in the Midwest was $209,700, a 5.9-percent jump from last November.
Compared to one year ago, fewer homes were sold below $250,000, with a 16-percent decline for homes priced below $100,000 and a 4-percent reduction for homes priced from $100,000 to below $250,000.
First-time buyers were responsible for 32-percent of sales in November, essentially hovering at the 31-percent seen in October and 33-percent in November 2018. NAR's 2019 Profile of Home Buyers and Sellers revealed that the annual share of first-time buyers was 33-percent.
Individual investors or second-home buyers, who account for many cash sales, purchased 16-percent of homes in November 2019, up from both 14-percent in October and from 13-percent in November 2018. All-cash sales accounted for 20-percent of transactions in November, about even with 19-percent in October and 21-percent in November 2018.
Nationally, the total housing inventory at the end of November totaled 1.64 million units, down approximately 7.3-percent from October and 5.7-percent from one year ago (1.74 million). Unsold inventory sits at a 3.7-month supply at the current sales pace, down from 3.9 months in October and from the 4.0-month figure recorded in November 2018. Unsold inventory totals have declined for five consecutive months, constraining home sales.
Yun says, "The new home construction seems to be coming to the market, but we are still not seeing the amount of construction needed to solve the housing shortage," and adds, "It is time for builders to be innovative and creative, possibly incorporating more factory-made modules to make houses affordable rather than building homes all on-site."
Yun cited last week's NAR Real Estate Forecast Summit, in which 14 leading housing and financial industry economists predicted that the U.S. will likely avoid a recession in 2020 while projecting the economy to grow 2-percent in the coming year.
Yun suggests, "The consensus was that mortgage rates may rise, but only incrementally," and adds, "I expect to see home price affordability improvements, too. This year we witnessed housing costs grow faster than income, but the expectation is for prices to settle at a more reasonable level in the coming year in line with average hourly wage growth of 3-percent on a year-over-year basis."
Additionally, the majority of the economists – 69-percent – did not anticipate an increase in the federal funds rate, while 31-percent expect the Federal Open Market Committee will lower the rate next year. The group predicted an average annual 30-year fixed mortgage rate of 3.8-percent and home prices (existing and new homes) to increase at a slower rate of 3.6-percent.
Vince Malta, Broker at Malta & Co., Inc., in San Francisco, and current President of the National Association of Realtors says, "I would encourage would-be buyers to take advantage of historically-low mortgage rates, which make a home purchase more affordable, particularly when home prices are rising."
The numbers reported for local sales include residential property in Berrien, Cass, and the westerly 2/3rds of Van Buren Counties and should not be used to determine the market value of any individual property.  If you want to know the market value of your property, you are encouraged to contact your local Realtor.
The Southwestern Michigan Association of Realtors, Inc. is a professional trade association for real estate licensees who are members of the National Association of Realtors and ancillary service providers for the real estate industry in Berrien, Cass and Van Buren Counties. The Association can be contacted at 269-983-6375 or through their website at www.swmar.com.