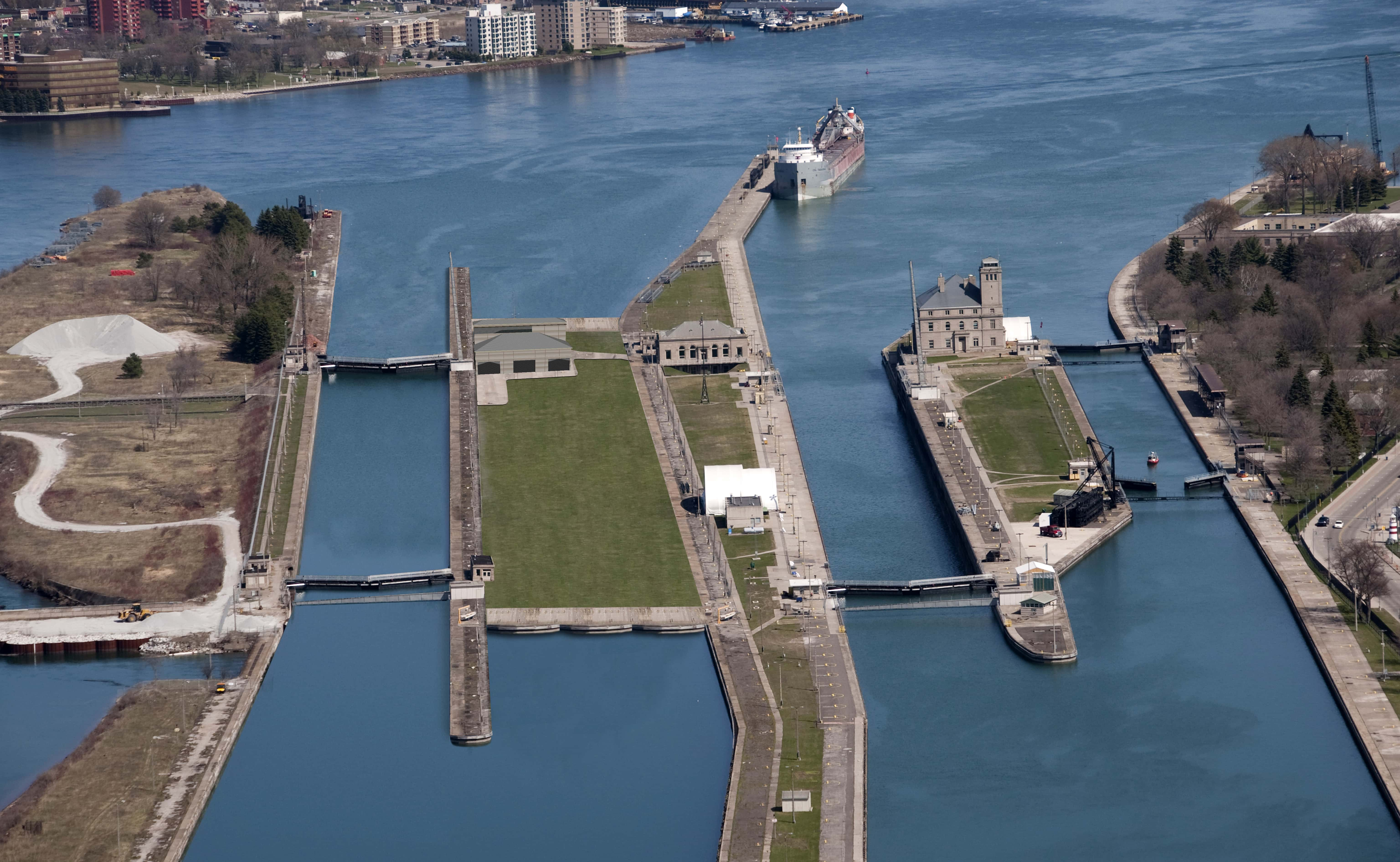 The Great Lakes shipping season will begin next Saturday when the U.S. Army Corps of Engineers reopens the Poe Lock. Soo Locks Operations Manager LeighAnn Ryckeghem tells us the locks closed January 16 for ten weeks of heavy maintenance. The Soo Locks in Sault Ste. Marie enable ships to travel between Lake Superior and the lower Great Lakes.
"Essentially, it saves more than $3.9 billion each year in freight costs compared to that same tonnage being transported by rail or truck," Ryckeghem said. "Each 1,000 foot ship can carry the equivalent of 700 train cars or 3,000 trucks."
Ryckeghem says 7,000 vessels with 75 million tons of cargo pass through the locks each year. When the Poe Lock reopens Saturday, spectators are expected to come and welcome through the first vessel of the season.
"Our park is open at that time from 11 p.m. to 1 a.m. that night for a lot of people who like to be here and present for the opening. So, it is a local event and does get quite a bit of attention and participation."
The Poe Lock is the larger of the two locks, needed for the biggest freighters to travel from Lake Superior to the lower lakes. The MacArthur Lock is the smaller of the two, and that will reopen in April. Can we expect to see vessels from the locks pass through St. Joseph? St. Joe Harbormaster Michael Moran tells us it's not likely. He says in "recent years, all of our material in the Twin Cities comes from the Lower Lakes, which are Michigan, Huron and Erie, so we don't need to have the locks open." Those big vessels with iron ore usually skip St. Joseph, except in bad weather, and head straight for Indiana. Still, Moran says he looks forward to the start of another shipping season.