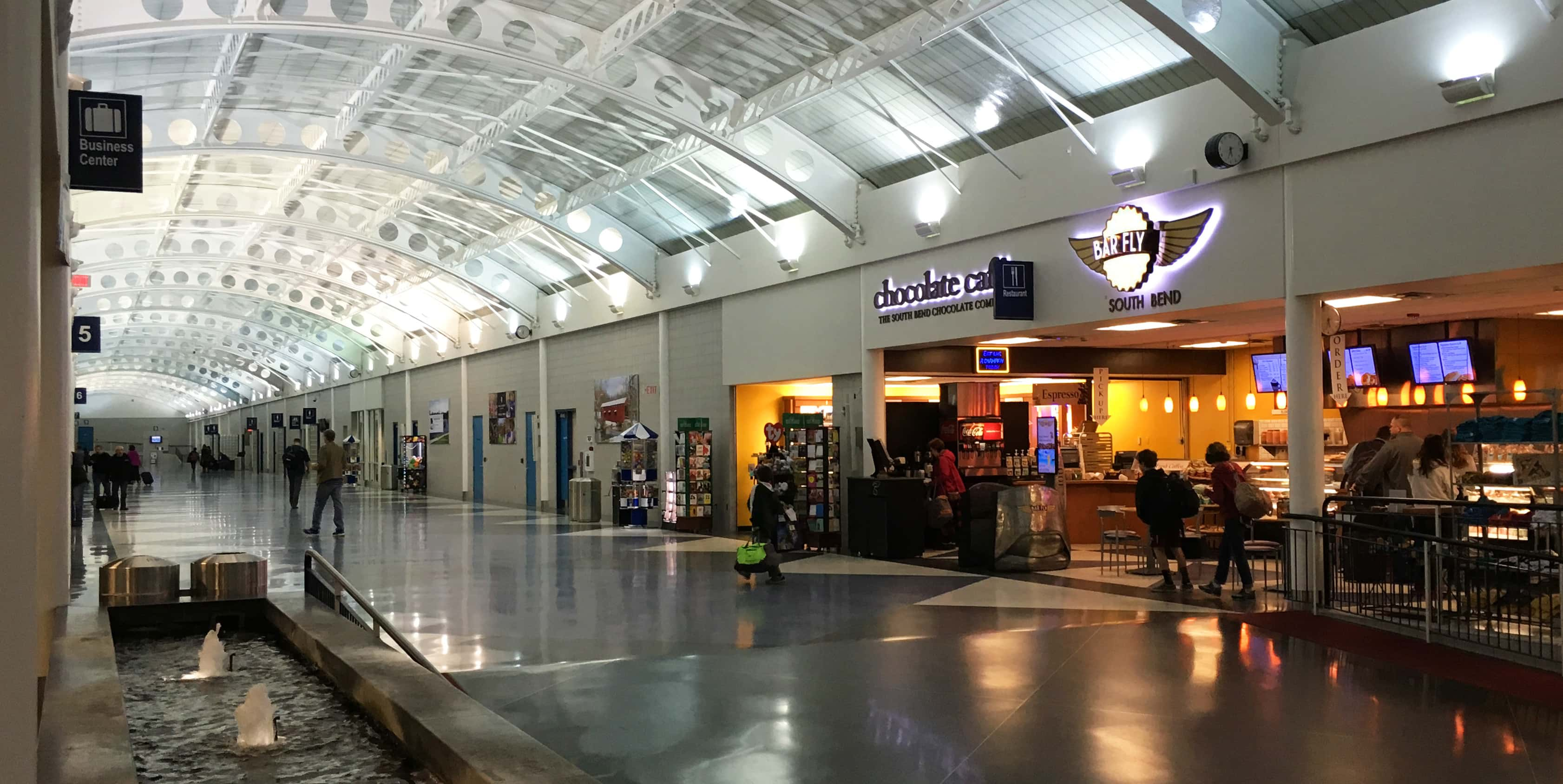 Federal, state, and local officials are celebrating the opening of South Bend International Airport's Federal Inspection Station with the arrival of the Liverpool Soccer Club chartered flight.
The U.S. Customs and Border Protection facilities recently completed at South Bend International are able to support the processing of general aviation, charter and scheduled internationally arriving flights. CBP will commence Global Entry enrollments at SBN on July 22. Global Entry allows members to use expedited lanes at U.S. airports when crossing international borders. The application fee is $100 for five years and includes Pre-Check benefits.
CBP will start by pre-scheduling applicants for appointments during specific hours Monday through Wednesday. The Trusted Traveler Program website has been updated with the South Bend airport location as an option for applicants.
According to a CBP spokesperson, "Since the appointment site has been activated, SBN has seen interest with over 100 appointments already made for some time during the four weeks after we start providing this service."
"As a state, we're committed to enhancing connectivity, helping both businesses and talent reach key markets across the country and around the world," Indiana Governor Eric J. Holcomb said. "The work being done at the South Bend International Airport sets the stage for growth and creates the opportunity to attract new commercial, international service to the South Bend-Elkhart region to further propel tourism, economic development and talent attraction throughout northern Indiana."
"The team at SBN has been working with our federal, local and state partners to make today possible," said Dr. Jay Asdell, St. Joseph County Airport Authority Board of Directors President. "I am proud of the teamwork that has occurred for SBN to be the first airport in Indiana to offer a Global Entry enrollment center. Now our team can continue their efforts to recruit commercial flights to international destinations."
U.S. Customs & Border Protection Assistant Director of Field Operations Jack Bebinger, Indiana Economic Development Corporation Vice President of Government and Community Affairs Mark Wasky, St. Joseph County Board of Commissioners President Andrew Kostielney, St. Joseph County Airport Authority Board of Directors President Dr. Jay Asdell, and South Bend Regional Chamber President and CEO Jeff Rea all took part in the celebration this morning at SBN.
CBP has been processing international arrivals at SBN for corporate and general aviation flights since June 2017.  In 2018, 132 international arrivals landed and cleared at SBN.