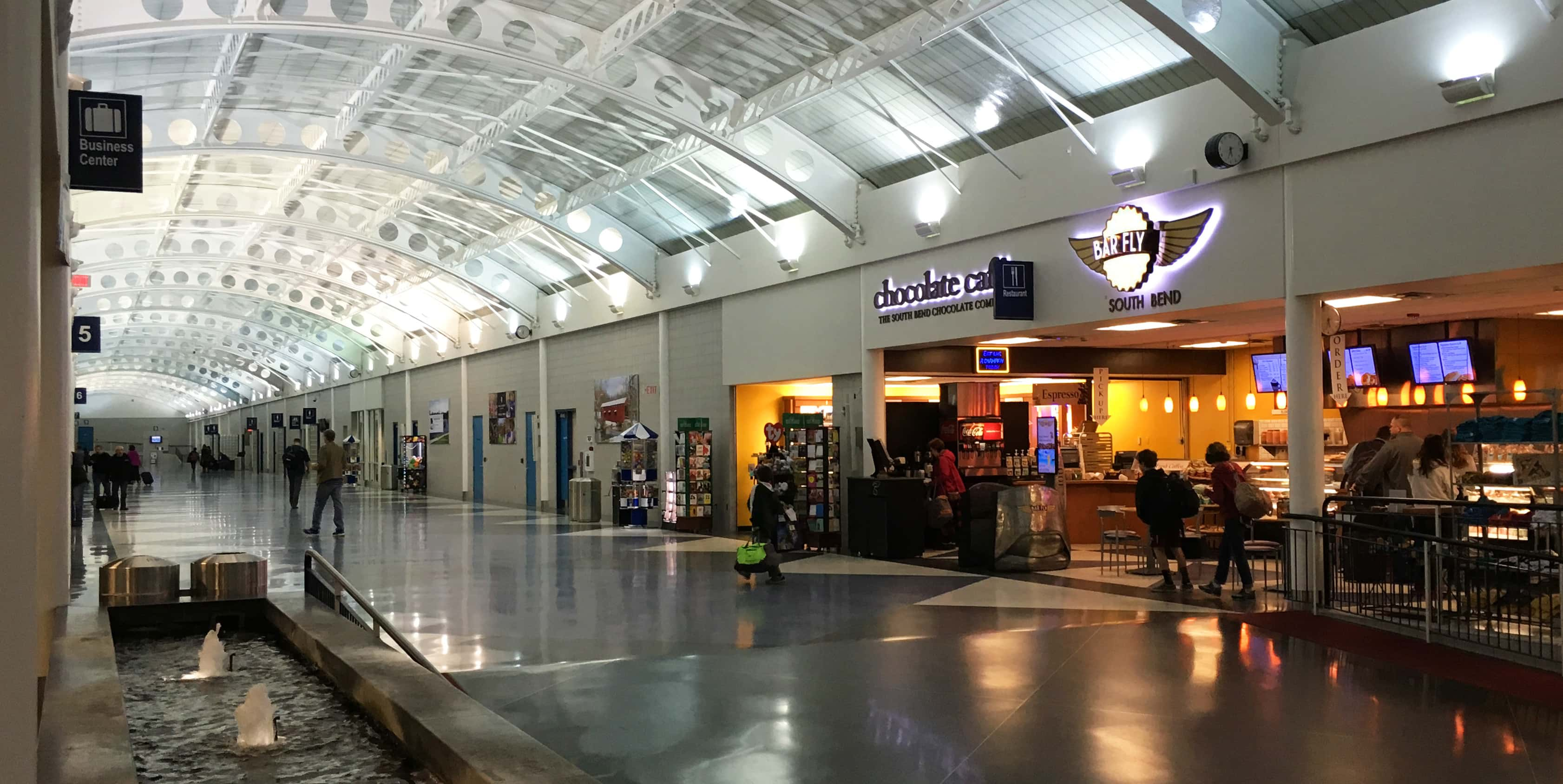 The team at South Bend International Airport is high-fiving one another and the community as well as they report the highest air traffic passenger counts since 2001.
Airport authorities say today that the airport — known by its travel code of SBN — served nearly 200,000 passengers in the first quarter of the year alone. The first quarter numbers clocked in at 193,252 passengers in and out of SBN in first quarter 2019 as compared to 188,273 in 2001.
In fact, SBN served 23.42-percent more passengers in the first quarter of 2019 than in the same time frame a year ago in 2018.
Authorities are pinning the growth as being largely due to Project Propel, which encourages companies to invest in the regional economy by adopting a Fly Local First policy that favors the South Bend/Elkhart and Southwest Michigan region over the Chicago region.
Mike Daigle is Executive Director at South Bend International. He says, "The recent increase of passengers flying in and out of South Bend would not be possible without the continued dedication and support of our community," and adds, "Choosing to fly local will lead to more flight options and will make doing business with our region easier, faster and less expensive."
For additional information on Project Propel, you can click this link:  http://www.projectpropel.com
South Bend International Airport's four air carriers provide nonstop flights to twelve cities, including:  Atlanta, Charlotte, Chicago, Dallas/Fort Worth, Detroit, Fort Myers/Punta Gorda, Las Vegas, Minneapolis, New York City/Newark, Orlando/Sanford, Phoenix/Mesa, and Tampa Bay/St. Petersburg with connections worldwide.
South Bend International's multi-modal terminal serves over one million air, rail and bus passengers each year. According to the 2012 Economic Impact Report from the Aviation Authority of Indiana, South Bend International's total annual economic impact on South Bend and surrounding communities was in excess of $1.7 billion.
For additional information, click this link:  http://www.FlySBN.com or get social with SBN on Facebook (www.facebook.com/FlySBN), Twitter (@SBNairport) or Instagram (@SBNairport) to stay informed about the airport and the carriers that serve the South Bend region and Michigan's Great Southwest.