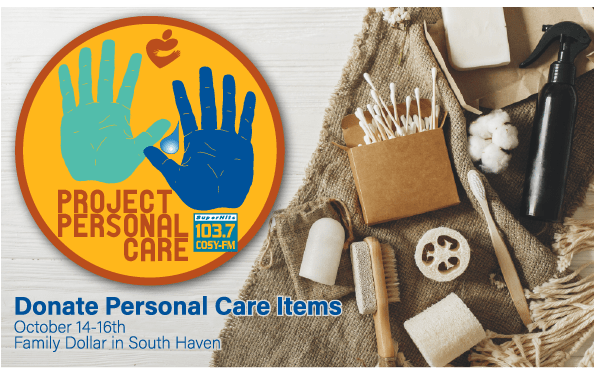 SuperHits 103.7 COSY FM will be broadcasting from Family Dollar in South Haven Thursday through Saturday for the 8th annual Project Personal Care. Morning host and director of content Paul Layendecker says the donations will go to the Southwest Michigan Community Action Agency for people less fortunate.
"They're the ones that distribute all of the items that we collect, and we're looking at the simple things," says Layendecker. "Toilet paper and shampoo and detergent and all those kinds of things but also items that the Bridge Card won't cover, like diapers, which are really important and we have people donate those every single year."
All purpose cleaners, feminine hygiene products, hairbrushes, deodorant, and trash bags are also on the list of needed items.