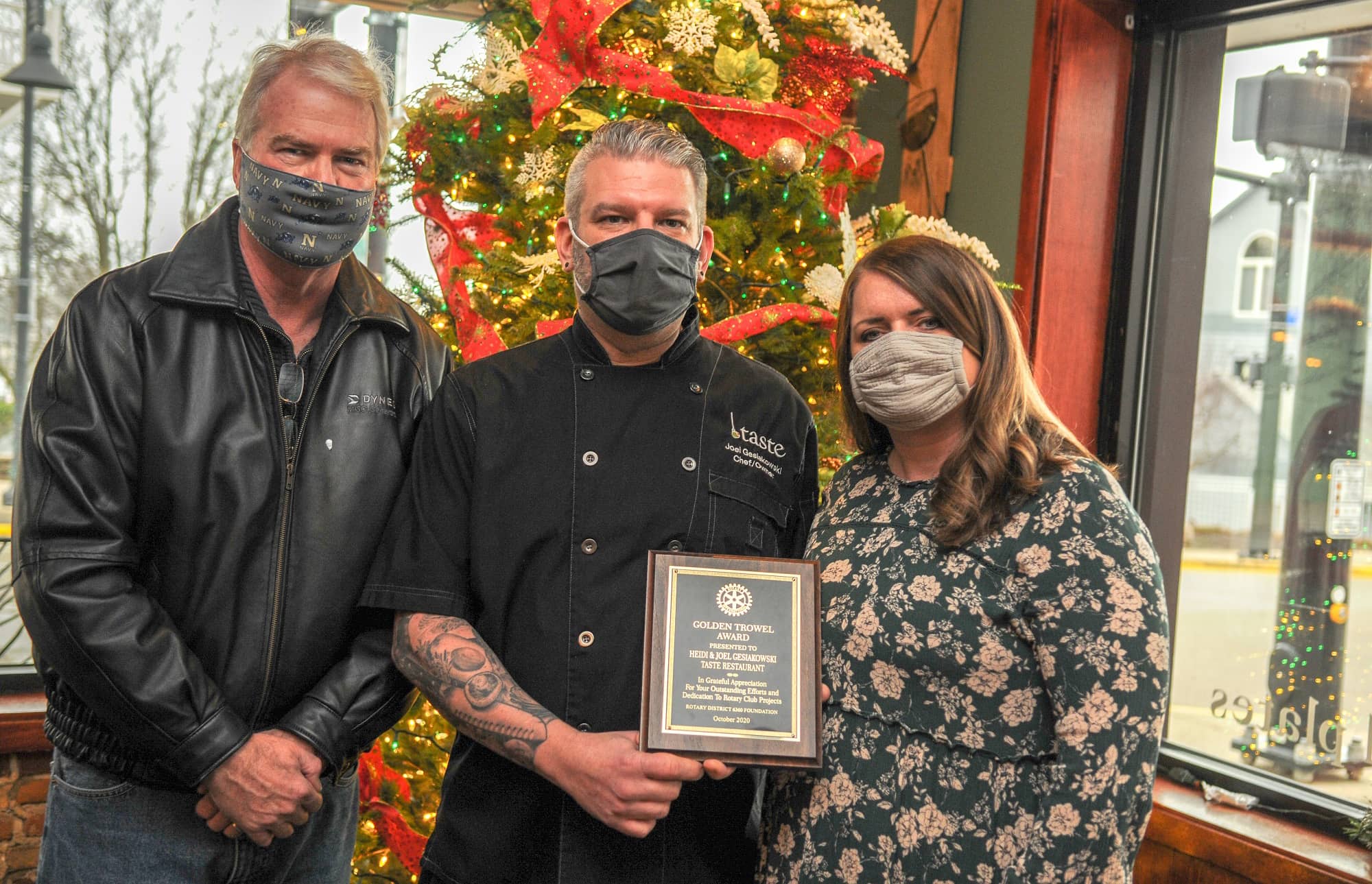 One of the most critical tools in the construction of a brick and mortar enterprise is the trowel used in placing the mortar strategically between the bricks to effectively hold the building together. Likewise, one of the most critical elements in the creation of a viable community is the range and diversity of the brick and mortar businesses that comprise that community.
Since 2010, The Rotary Club of South Haven has recognized residents who have made a difference in the creation of the community while embodying the spirit of Service Above Self.
Each Rotary club in the District is invited to nominate candidates for the Golden Trowel Award which is awarded to those individuals who have significantly impacted the success of their respective local community Rotary club.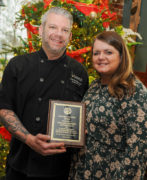 Heidi and Joel Gesiakowski, owners of Taste restaurant of South Haven, have been named recipients of a Rotary District 6360 Foundation Golden Trowel Award for 2020.
South Haven Rotary President Dan Thompson tells us, "Heidi and Joel have been solid and generous members of the South Haven Community since opening their award-winning restaurant in 2012," and adds, "They have repeatedly gone above and beyond in their contribution to the well-being of South Haven, through their dedication to the business, support of community civic events, and charitable donations to a number of worthy local causes."
The classically trained Chef Joel and Heidi are completely committed to South Haven. They actively participate in community activities freely giving their time and treasure through donations to local festivals. Heidi and Joel annually provide for auctioning of a "cooking class" at the South Haven Foundation Educational Fundraiser sponsored by the Rotary Club. The auction of that cooking class is by far the largest single fund raiser at the event helping raise thousands of dollars for the benefit of South Haven schools and Lake Michigan College students.
Heidi and Joel have most recently donated food and meals to local first responders and hospital staff during the current pandemic.  Throughout this critical period, they have offered professionally prepared take-out meals to members of the community. Additionally, Chef Joel has offered "virtual" cooking classes on Sunday afternoons open to the entire South Haven community providing a welcome respite to the area during these tough times.
The photo accompanying this story on Moody on the Market is courtesy of Professional Photographer Tom Renner of South Haven.