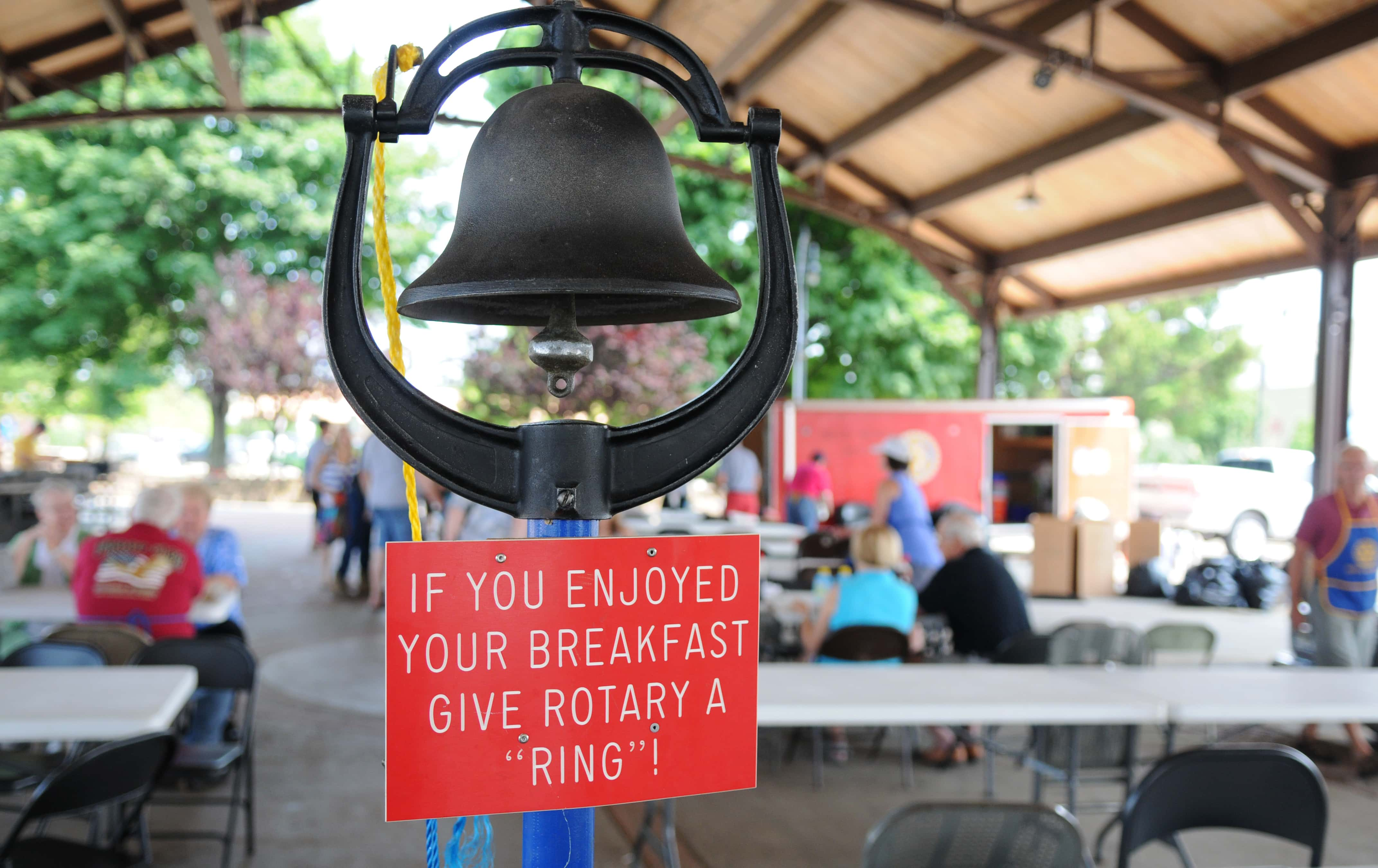 For almost half a century, the community of South Haven has enjoyed a spectacular connection with the South Haven Rotary Club and their major pancake breakfast in conjunction with the National Blueberry Festival. The airport extravaganza has been exceptionally well-received over the years. Unfortunately, just like a multitude of other summer time events, the big breakfast has been canceled due to the pandemic. The good news is, you can't keep a good Rotarian down.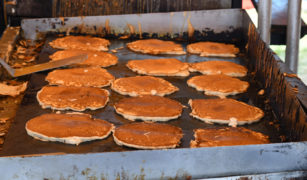 The breakfast, which has traditionally drawn upwards of 2,000 people a year, is the major fundraising event of the year for the Rotarians. Over the past year the South Haven club, with support from its Rotary District and Rotary International, has given more than $51,000 to local, regional and international causes.
The pandemic is on notice that the South Haven Rotarians aren't about to be deterred, so this coming Sunday, August 9th, the South Haven club will sponsor a live-streamed virtual pancake breakfast via Facebook from 1-2:30 p.m.
The event being dubbed, "$9,000 in 90 minutes," will feature streamed live local entertainment, testimonials from recipients of grants from the Rotary Club and interviews with local dignitaries. The event will be held at the city's downtown Pavilion and while the club will respect all COVID social distance guidelines there will be an opportunity for the public to come down and watch the spectacle.
There won't be the aroma of breakfast being cooked or the opportunity to watch the dexterity of Rotarians flipping the pancakes, but those who come to the Pavilion and make a donation will receive a complimentary package of Jiffy Buttermilk Pancake Mix and a quart of fresh Michigan blueberries from the DeGrandchamp Farm.
Those watching the "spectacle" on-line will also be able to make a donation via the club's website — https://southhavenrotary.org/donate