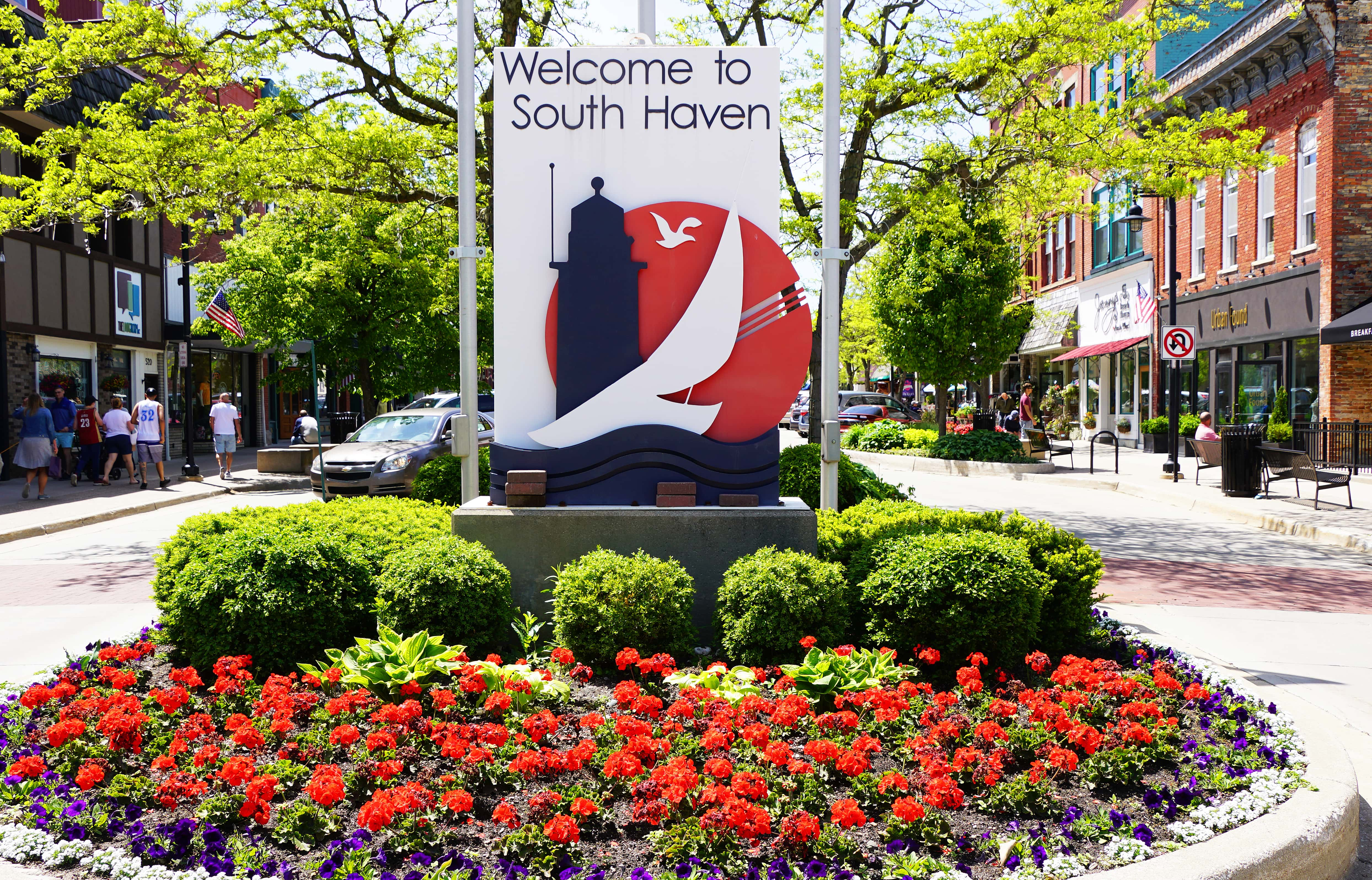 A waterfront project on the books in South Haven for several years has taken a dramatic step towards becoming reality at last with the awarding of a contract to build a major new community splash pad starting next month, allowing the project to set sail.
The South Haven City Council last night awarded a contract to Compton, Inc. in the amount of $612,760.00 for the construction of the splash pad due to get under way in November.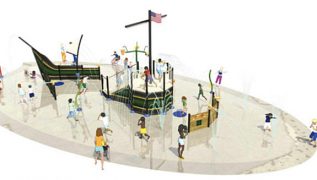 For the past four years, the City of South Haven has been working to secure grant funding from the Michigan Natural Resources Trust Fund (MNRTF) to assist with offsetting a portion of the costs associated with developing the new splash pad as well as other landscaping improvements within the Riverfront Park.
The project area is adjacent to the existing concession and restroom area.  The splash pad project has been reviewed at a significant number of public input meetings including four formal City Council public hearings, one for each time a grant application was submitted. The city also conducted five (5) public meetings and focus groups with every third-grade classroom in South Haven Public Schools after the grant was awarded.
The intent of the project since its inception has been to create a safe place for children to play instead of Lake Michigan when hazardous conditions exist such as dangerous currents or elevated E. coli levels.
South Haven Mayor Scott Smith says, "This project has been in the planning stages for a couple of years now," and adds, "I am excited to see the project's completion in the spring and watching the families enjoy it for years to come."
The project elements include new walkways which create a seamless connection between the parking area and the riverfront, two seating areas with picnic tables, new landscape areas and a splash pad modeled after the Friends Good Will tall ship. Additional pedestrian improvements were added after a site plan review by the Planning Commission which include adding a crosswalk from behind the water plant to the splash pad, and in the future, installing a crosswalk and new walkway in front of the entire length of the angled parking area, elements which were not part of the original scope and budget.
Construction is expected to begin in November of 2019 and be completed in the spring of 2020.