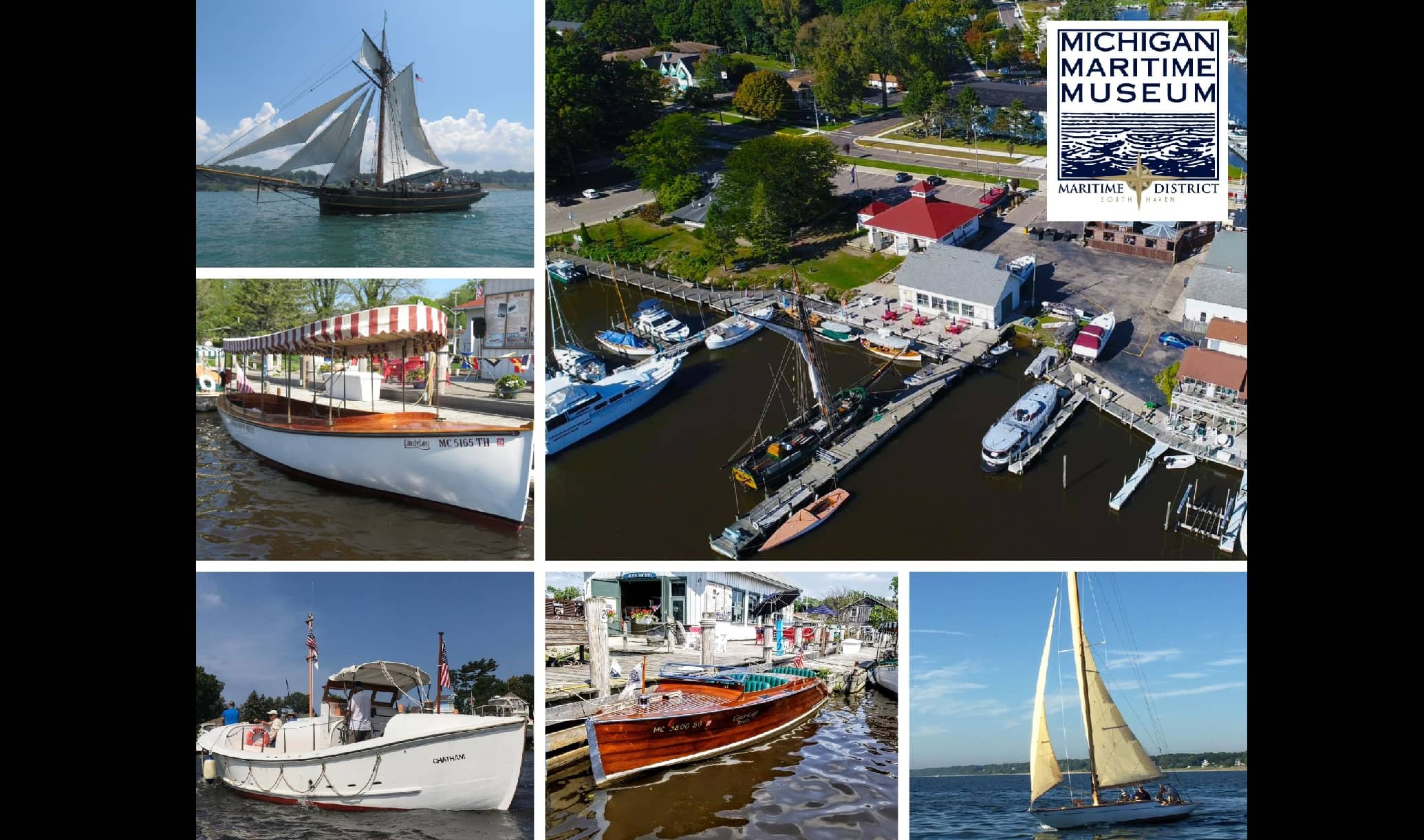 If you love time in the great outdoors of Michigan's Great Southwest, especially if you love spending time on the water, or in the joy of bringing history to life, the crew at the Michigan Maritime Museum in South Haven wants to talk to you soon.
If you are looking for healthy ways to enjoy the fresh outdoors this summer the Michigan Maritime Museum has opportunities available, announcing today that they have multiple paid positions available for seasonal crew and captains for their On-Water Fleet.
The Museum has five on-water vessels that function as floating exhibits and will take to the waters daily with passengers beginning in May of this year. Executive Director Patti Reinert says, "The pandemic really made people feel cooped up this past year," and adds, "We want to offer our visitors and our captains and crew, a safe and healthy way to get outside this summer."
The Museum was able to operate on a limited basis during 2020 and were praised for their safe health practices by organizations such as Pure Michigan. Reinert says, "We know we can provide unique experiences for families where they can feel safe, but we need the right people to help us make that happen."
You definitely will feel the fresh air on your face as a crew member aboard a tall ship. Captain Bob Harnish, the Museum's Commander of the Fleet and Captain of tall ship Friends Good Will says, "You will cast off, raise and set sail, and excite passengers with thrilling tales of Great Lakes sailing history on the waters of Lake Michigan."
If that sounds exciting, recognize too, that you don't even need to have any previous experience sailing because training comes with the job, as Captain Bob says, "While we think crew positions may be appealing to college students home for the summer as well as teachers, they are open to just about anyone who loves history and sailing."
If you want to give orders rather than take them, the Museum is also seeking several enthusiastic Captains for their fleet. Museum vessels requiring Captains include:
Replica 1812 tall ship Friends Good Will
Replica Truscott river launch Lindy Lou
1941 USCG Motor Lifeboat 36460
1929 Chris Craft Cadet Merry Time
1921 R Class racing sloop Bernida
You might have the chance to Captain one or more of those incredible boats through the Museum's cross training program. The positions do require a Captain's license. The Museum is accepting applications from Captains who hold a current 25-ton or higher Masters Merchant Mariner Credential as well as those with a 25-ton or higher OUPV Credential. This is your chance to Captain a boat you could only dream of owning, and get paid too.
Both the Captain and crew positions offer seasonal full-time and part-time opportunities starting as early as April/May and running through September. Flexible schedules make them perfect summer jobs. In addition to making some cash having an awesome job, the Museum is also a 501(c)(3) non-profit, so you can feel good about it as well.
If you are interested in learning more or applying, contact Commander of the Fleet Capt. Bob Harnish at 269-637-8078 ext. 5 or email captain@mimaritime.org.